The Monster Raving Loony Party candidate for Kingston and Surbiton, Chinners, is proposing free travel for musicians and buskers in the upcoming General Election.
Looking to help the entertainers of society, the Loonies will be facing strong competition for votes in the build-up to the General Election, and also expressed the need to protect pubs around the country.
Many political parties are hot on the campaign trail and releasing manifestos, with the full Monster Raving Loony Party Manicfesto set to be released in the coming days.
On those in the electorate his party are aiming to attract, Chinners said: "I think that a lot of people who might vote for us might not normally even vote.
"I don't think I'm affecting the Tory vote or the Lib Dem vote, although it would be funny if I did, but I'm actually getting people out to stop the apathy with it.
"I see it as a positive thing to get people engaged."
Chinners recently acted as the Electoral Agent for Party Leader Howling Laud Hope, who recorded a fourth place finish out of eight candidates in the 2015 Richmond Park by-election, won by Lib Dem Sarah Olney.
This was seen as a great success for the Loony Party, who have a membership of around 50,000 people worldwide, and have candidates standing against Theresa May and Jeremy Corbyn this time round.
Currently, their only pledge is to 'stand on a platform of free woollen hats for all, so they can pull the wool over peoples eyes,' however, some of their previous pledges have been adopted into law by other parties, including devolution of power in the UK, 24 hour licensing laws and lowering the voting age to 18.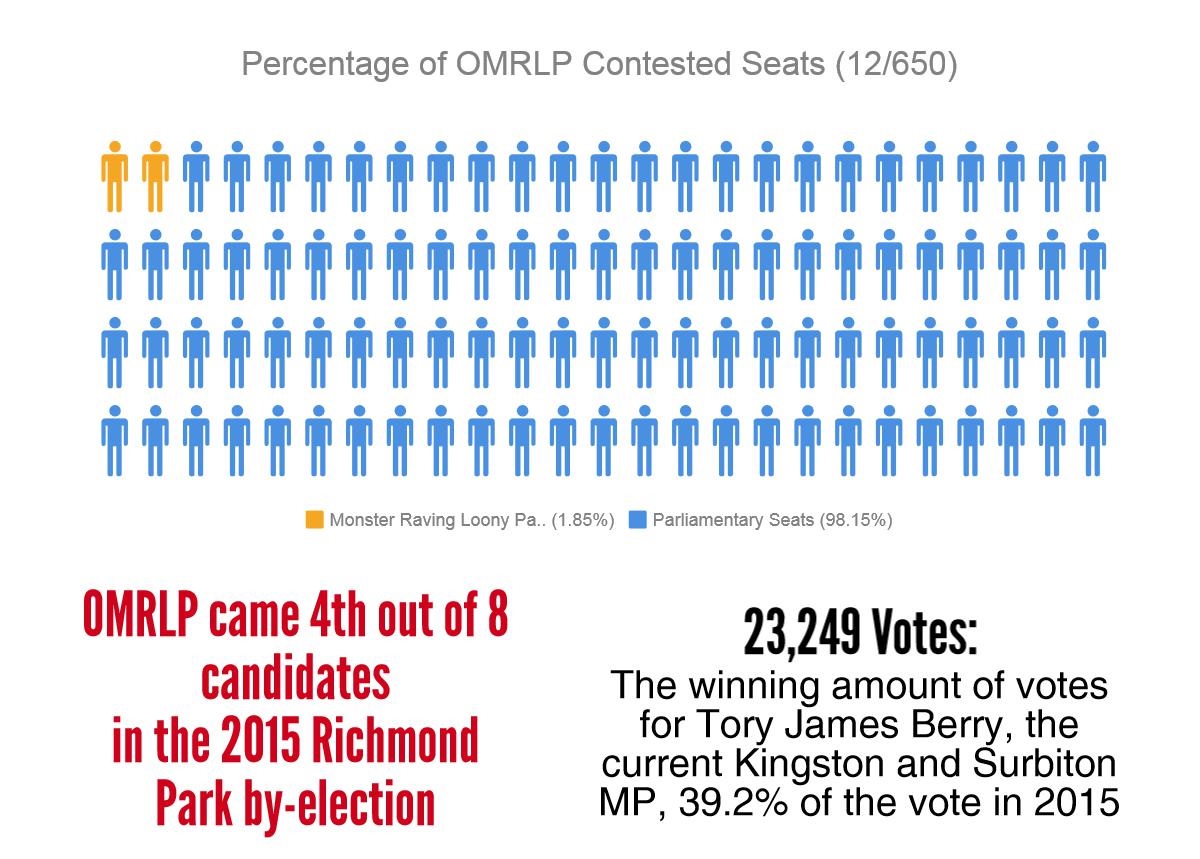 The cartoonist and muralist, 47, who is also the Minister for Spinning and Bouncing in the Loony Cabinet is keen to run on a platform to encourage and support the arts and music scene.
When asked about his aims for the election, he said: "None of us have ever got our deposit back, that's the Holy Grail, to get 5% of the vote to get my deposit back is my first mission.
"My next mission would be to get 20,000 votes."
With competition from Conservative candidate James Berry and much fancied Lib Dem Ed Davey, it is looking set to be a hotly contested seat.