Hundreds of men, women and children took part in protests against the actions of the Iranian government in London on Saturday.
The public united with chants and banners in Trafalgar Square, pushing back against the Iranian government and Islamic ruling.
Dr Ali, 50, originally from Iran but living in Wrapping, London said: "Simple and basic rights have been taken, which is freedom of speech, religion and what they wear.
"Iranian women are forced to wear Hijab's and many Iranian women oppose that.
"They do not want to be told what to wear and what not to wear, that's the whole point.
"Everyone gathered here, we stand for women's rights and our freedom."
Following the 1979 Islamic revolution in Iran, dress code laws were put in place regardless of a woman's faith or nationality.
For women in Iran this is regulated by "Gasht-e Ershad" – otherwise known as the Morality Police, who have the authority to penalise women if they believe they are breaking this code.
Amongst other things, breaches of this code include wearing clothes that are too short or tight fitting, wearing too much make-up or showing too much hair.
The pressure surrounding Iran's female oppression has continued to skyrocket following the death of Mahsa Amini.
Amini, 22, was arrested in September for breaking dress code laws, fell into a coma at a detention centre and died three days later.
Reports of her head being banged against a vehicle and beaten with a baton came to light, despite Iranian police denying any mistreatment.
Iranian authorities claimed Amini died of "sudden heart failure" sharply contrasting her family's fit and healthy description of her.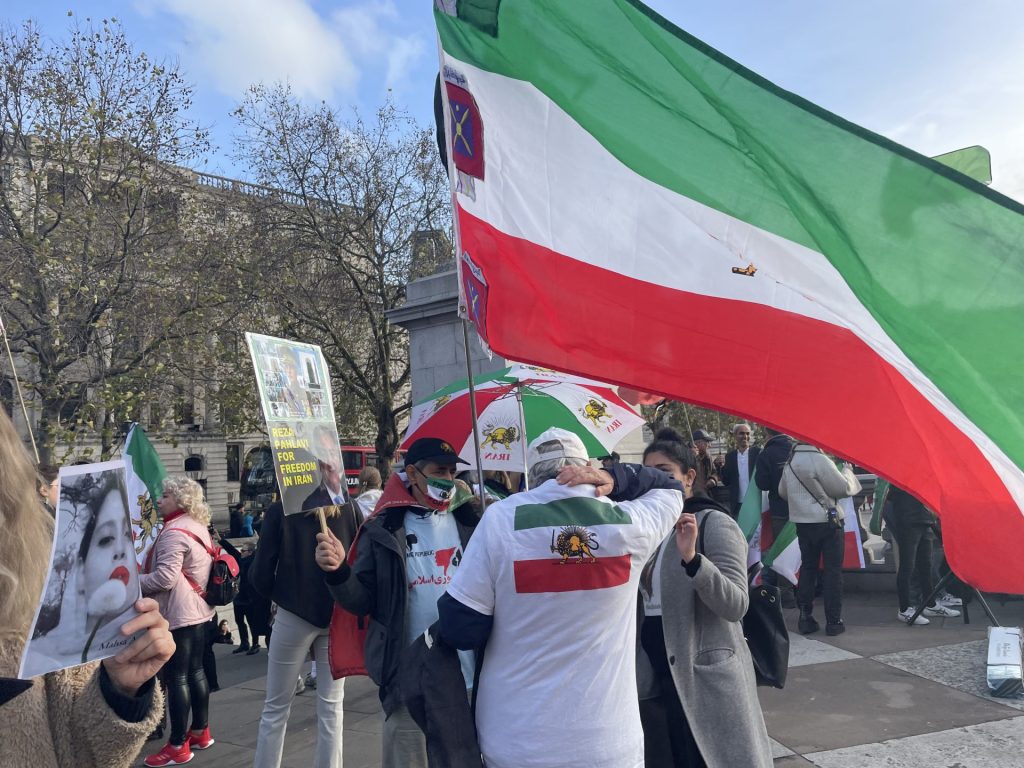 Dr Ali added: "We are protesting the Iranian Government and the ruling Mullah's in Iran.
"We are in support of the Iranians fighting the Mullah's on the streets of Iran. They have been supressed by the Iranian government for 43 years."
As events progressed, protesters stood in large circles and repeated chants, with many individuals adorned in Iranian flags and colours.
Some of the chants being shouted translate to: "Down with Ayatollah! Down with Khomeini! Women, freedom, life!"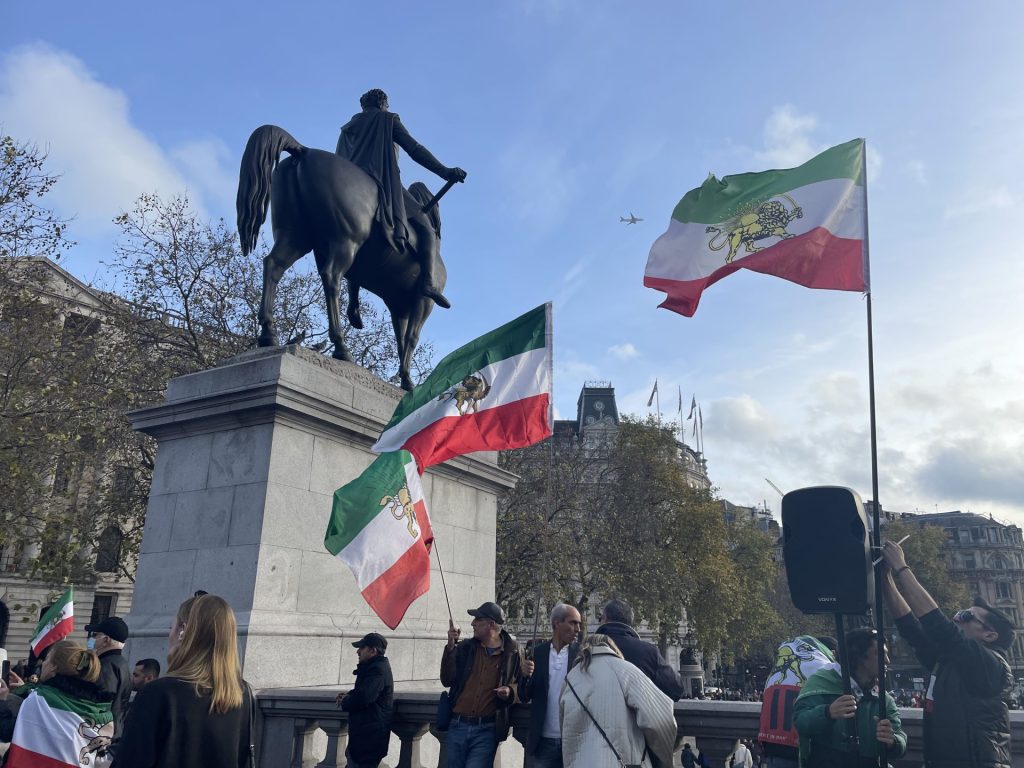 Despite protests being a relatively common occurrence in the city, there was an especially emotive atmosphere on Saturday afternoon.
Many by standers stopped to question the presence of these unique crowds.
A 20 year-old, visiting university student said: "I was having a day out in London and saw a big crowd of people.
"They had flags and were chanting, shouting, and drumming. We were just wondering what was going on, there were quite a lot of people.
"It was hard to know what they were protesting about because a lot was in a different language.
"The atmosphere seemed passionate, maybe angry but not in a dangerous way."
Iranian people continue to push for freedom in their home country.
Feature image credit: Cymbeline Young