More than half a million people are expected to descend on this year's Wimbledon tournament, with players and fans alike plumping for home comforts by renting houses in the area instead of hotels.
For those living within lobbing distance of the All England Tennis Club (AETC), renting their homes to players and their families, spectators and journalists, is as much a tradition as strawberries and cream and Cliff Richard entertaining the crowds during a rain delay.
For 31 years, letting agent Tennis London has secured homes for top players including seven-time men's champions Novak Djokovic and Roger Federer and the Williams sisters, who prefer the comfort and privacy of a house to a hotel.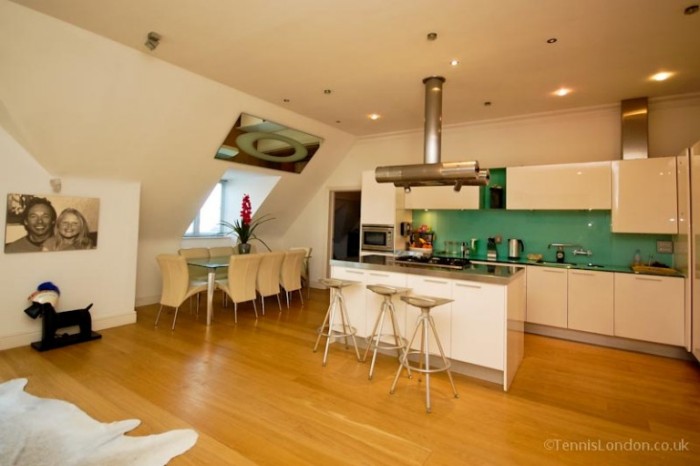 THROUGH THE KEYHOLE: Which star will be staying here during the championship?

"The Wimbledon Championships, being the world's most celebrated with the most kudos of all the Grand Slams means that player's parents also want to come and give support,"  Tennis London CEO Joanna Doniger said.
"Players and media like to be able to walk to the tourney and all Tennis London homes are within a 20 to 25-minute walk."
One four bedroom house on St Mary's Road in Wimbledon Village, with off street parking and a raised walled garden, providing good cover from prying eyes, is on the market for £8,000 a week.
Another five bedroom house on Ernle Road, which is a 25 minute walk away from the AETC, is on the market for £5,000 a week.
Uber modern houses and flats are generally the preferred favourite rather than traditionally decorated ones with Ms Doniger's clients having exacting standards.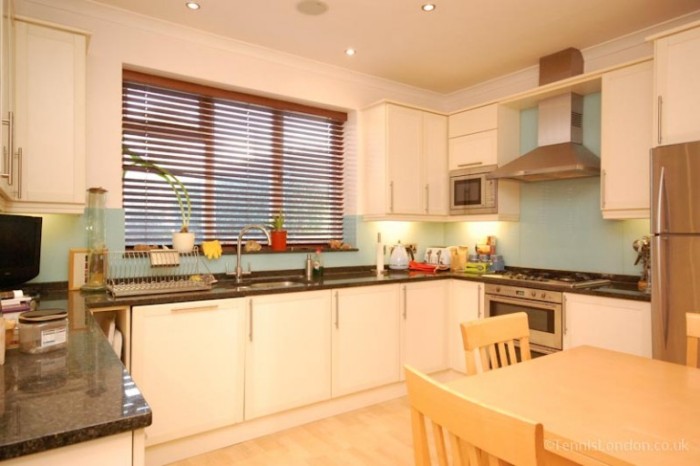 WHO RENTS A PLACE LIKE THIS? Players and journalists can enjoy home comforts on the road

Houses need to be in pristine condition, with readily available fast Wi-Fi and easy to use TV with sports channels, showers must cascade and there shouldn't be a bobbled linen in sight.
"If this isn't delivered satisfactorily by the owners there is hell to pay!" explained Ms Doniger.
"Homes are used in different ways. The most expensive are those taken by the corporate world for entertaining.
"These homes are always detached, very close to the AETC and fetch around £7,000 – £14,000 per week."
Ever popular sporting events and the growing 'live like a local' phenomenon has seen a year on year rise in popularity for short term rentals, over hotels.
Money generated by the tournament also has a positive impact on residents who rent out their driveways and parking spaces to give an extra boost to their income.
Parking places in areas close to the AETC can charge £30 a day, and even those living a couple of tube stops away can charge upwards of £10.
One nearby church manages to pay for all its repairs simply from the money it raises renting out its car park for the two-week tournament.