By Shaneezah Ally
October 31 2019, 10.25
Follow @SW_Londoner
A talented poet and musician is raising awareness of the challenges faced by disabled artists in the music industry at Southbank Literature Festival.
Jacqui Adeniji-Williams, known as Miss Jacqui, has written and performed poetry for more than 10 years, and merges poetry with her music to break stereotypes of being a black woman with a disability.
As a wheelchair user she has faced accessibility issues to music venues, studios and finding rehearsal space that is affordable.
Miss Jacqui said: "I always like to challenge societal perceptions, like what it actually means to be a black woman with a disability.
"I make poetry and music that makes people see the world differently, so that I inspire and make people feel comfortable about being themselves."
She found her spotlight at the 2012 Paralympics opening ceremony and admits that the performance was 'life-changing', with the opportunity to perform in front of talented athletes with disabilities.
She added: "They looked like me but were at the top of their field and no-one was pitying them or saying they didn't deserve to be there.
"These athletes worked their butt off to get there and it proved to me that I just need to keep working on my craft unapologetically."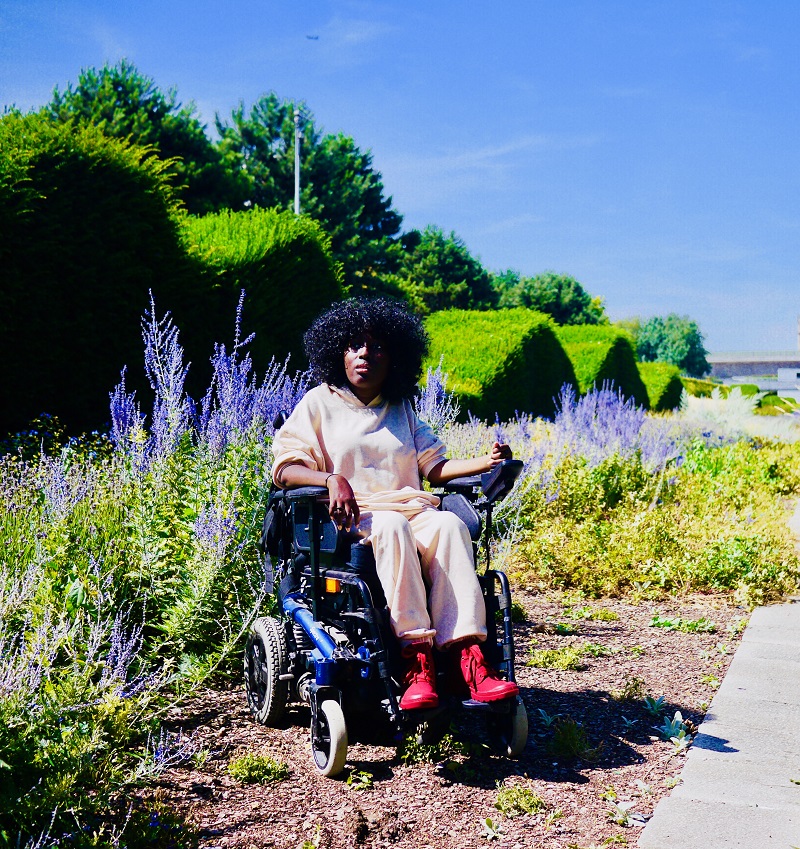 Miss Jacqui said that performing at the Southbank Centre with accessible stages and venues was a move in the right direction after campaigning on this for over a decade.
She said: "The Southbank Centre gave me an opportunity to perform and they met my access requirements. Now if an organisation such as the Southbank Centre could facilitate all of that, then I know that I can be a part of the change and help other organisations and venues to do the same."
There she performed tracks from her debut EP Perception and a collection of poems that she holds close to her heart.
Poetry legends like Kat Francois inspired her to spread the message that we are all human, Miss Jacqui has worked with organisations including Battersea Arts Centre, YouPress at Paddington Art's Centre and Platform Southwark hoping to spread this message.
She said: "My audiences will get that I care about the lyrical content in all my work, I want my work to be accessible for all while carrying a strong message.
"I am fascinated by people's individual stories and using their own voice to advocate change or even just convey an emotion when I run out of words to express myself."
Despite facing challenges, she said this has shaped her as an artist and she has continued to learn and adapt.
She said: "The industry needs to do better, I am on a one-woman mission to help the music industry recognise that independent talented artists who just so happen to have a disability are out there.
"I am here to challenge the music industry's perceptions of who can and should be an artist."
For more information visit the Facebook page.
Photo credit: Darien Charles