The unsung history of Twickenham and Richmond's role as a safe haven for Belgians fleeing their homeland during WWI has largely been forgotten.
Now, the story of the 6,000 refugees who formed a bustling Belgian community in the area is seeping its way back into local public consciousness.
After the Fall of Antwerp in 1914 that saw thousands displaced, Britain was moved by a public plea for 'poor little Belgium'.
Individuals and groups raised funds with concerts, public subscription and street collections in an attempt to house those in need.
Migration to Britain picked up and, in particular, communities alongside rows of traditional Belgian shops cropped up near Pelabon Factory – the riverside munitions factory that overwhelmingly employed refugees.
Over the years, the area gradually cemented itself as "The Belgian Village on the Thames".
While life on the Thames was a desirable alternative to war-torn Belgium, refugees dealt with trauma after seeing their homes in ruins and homesickness was common.
However, a thriving community based around factory life helped combat the shared feeling of foreignness, and Belgians attempted to live their new lives as they did before moving to the UK.
They continued to enjoy the diets they had back in Belgium – mussels and chips, horsemeat and pastries still featured on Belgian dinner tables.
In their spare time they socialised – playing sports, attending concerts and shows, and going to Belgian-style cafes.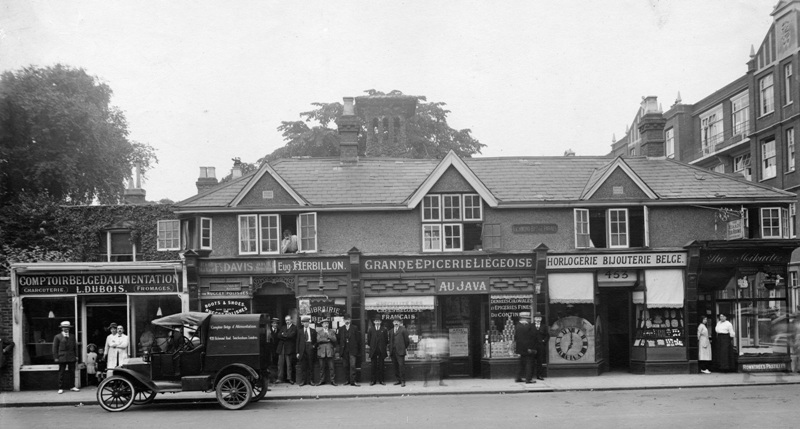 Relations between Belgians and English were harmonious, something that has been illuminated by the touching story of the Labeye and Hammerton family.
Teddie Labeye's family came over to England after leaving occupied Belgium.
Teddie was one of eight children and all five brothers took factory work at Pelabon.
The family lived in various houses in Twickenham and Richmond.
After the death of Fred Hammerton at the infamous Battle of the Somme, his widow Alice was left with 11 children and in need of financial support.
Alice's daughter, Nellie Hammerton, also began working at Pelabon.
Nellie and Teddie met and soon married.
After the war, Nellie and Teddie migrated back to Belgium where they had a son in 1924, also called Teddie, who still lives there.
To etch this fascinating piece of local history and poignant stories such as Teddie and Nellie's, into popular memory the East Twickenham Centennial Group and the Heritage Lottery Fund have worked together to create a project that includes an exhibition at Twickenham Museum.
The HLT donated £8,000 to the East Twickenham Centennial Group to fund this exhibition that chronicles the period of refugee migration to the area, with personal accounts as well as relics from Pelabon Factory.
Alongside the exhibition, a memorial, funded by public donation supported by Richmond Civic Pride and Civic Trust, now sits proudly on the riverfront.
It was carved out of Belgian Blue stone by distinguished stone-cutter Kristoffel Boudens and takes the form of a standing-stone.
Inscribed are the poetic words 'memories flow through me like a boat flows down the river' in English, French and Flemish.
This dreamy message was penned by a local child of Orleans Primary School, nine-year-old Issy Holton.
Teddie Junior, now 94, was unable to travel to the memorial unveiling in April, but was represented by his daughter Diane Labeye and his grand-daughter Estelle.
Diane and Estelle were met by their second cousins Freda and Peter.
Freda Hammerton, niece of Edouard and Nellie, said: "My father died in World War Two so we didn't really talk about family history when I was younger.
On the effort to commemorate the refugee community, Ms Hammerton added: "I think it's absolutely lovely – it's bringing family to life."
The project will also train volunteers to carry out research, discover artefacts and undertake interviews.
Organisers plan to produce a touring exhibition, interpretation boards, walking tours, an illustrated book, and a database of the historic and current Belgian community.
The project will also encourage participation with nearby schools and adult groups with disabilities.
Felix Gott, communications manager for HLT, said: "We are delighted that the contribution of the Belgian community, and this important element of local history, will be explored, marked and commemorated.
"Although not part of the HLF-funded project, the new memorial will provide an excellent and meaningful focal point for this commemoration."
He added: "It is also important to allow local people to define their own identities, and heritage is a key part of this."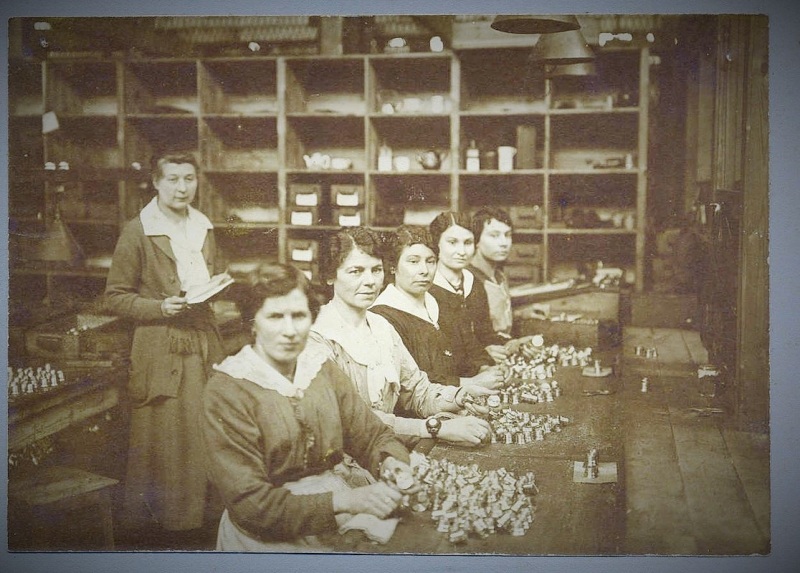 Born close to the Pelabon Munitions Factory, Helen Baker, of the East Twickenham Centennial Group, became aware of the area's unique history and conducted a great deal of research into the story.
On the recently-unveiled memorial, Dr Baker said: "I think it's lovely. It brings all three nationalities together. The memorial has been widely admired, even by some prominent art critics in the borough.
"One of our main aims now is to get Richmond townspeople to realise that this story is their story too.
"The area's local history tells us who we are and explains why our neighbourhoods have grown up in the way they have."
Dr Baker also commented that the story can give the community important lessons with regards to today's refugee climate.
Certainly, the similarities between refugees fleeing the continent during the First World War and those embroiled in today's Syrian Civil War are palpable.
In this way, this celebratory commemoration of Richmond borough's active participation in the First World War refugee crisis gives the community a real opportunity to connect with their heritage. But what's more, local residents can take away more than just a history lesson by fully exploring a legacy which although is part of a distant past, is pertinent to today's world.
The Belgian Village on The Thames will be exhibited at Twickenham Museum until July 4.