A Brixton make-up artist who was born with a cleft palate and cleft lip has raised thousands for an international charity to provide new smiles for children in the developing world.
Matilda Lansdown, 27, had her first procedure on her cleft palate and lip at just eight weeks old and continued to have procedures and treatments until she was 21.
Just last month she completed a trek across northern Italy with her dad, Adam, from which she has raised over £1000 for international charity Smile Train.
Matilda said: "For me the hardest part was physical endurance. I'm not really an outdoorsy person so this was definitely outside my comfort zone. I had my dad with me who is a very experienced walker and is very good at talking to you and makes you feel bad if you are complaining so that helped me spur along a bit."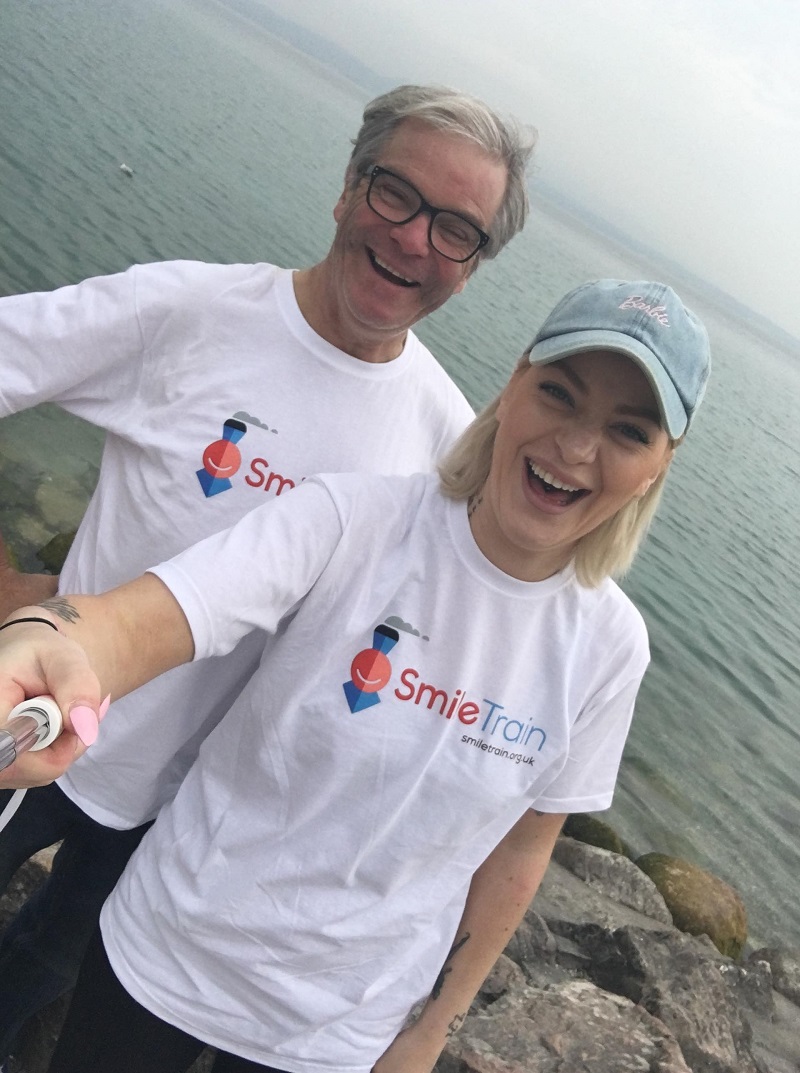 ALL SMILES: Matilda and her dad during their trek.
She added that choosing to raise money for Smile Train was natural for her, because of her personal relationship with the cause, saying that she and the charity chose each other more than anything else.
Smile Train fund completely free palate care in the developing world. It can cost between £100 and £150 to give a child a new smile.
Matilda said: "In the UK, this surgery is done before your first birthday. But for kids in the developing world it might not be until they are in primary school or even high school because they don't have the means to get to a doctor and they don't know that it is fixable.
"They could be abandoned by their families because of them looking different, and there is a lack of of education in some parts where they still see it as a curse on the family, on the child. Even the mother can be blamed as well."
Part of the reason Matilda is so supportive of the charity is that they aim to teach doctors and practitioners on the ground in these countries how to perform the surgeries rather than simply flying in British and American doctors, creating a lasting impact for the future.
In February 2019, Matilda will visit Africa to see the Smile Train operations first hand, and talk with families and doctors about why their work is so important.
As well using Instagram to promote her make-up artistry, she uses the platform to encourage others with cleft palates and lips to reach out to her and to embrace their appearance. She plans to share her whole trip on social media to continue raising awareness of the charity.
Director of fundraising at Smile Train UK, Ian Vallance, said: "Matilda is an inspiration, and we couldn't be more grateful for all of the time and commitment that she has put into fundraising for Smile Train. It is our goal to support cleft treatment for every child in need, so that they can have the opportunity to live full and healthy lives.
"The money which Matilda has raised will enable us to continue our vital cleft programmes globally and create even more forever smiles."