Half the fun of Hallowe'en costume parties is the challenge of being original – and doing so on a small budget forces you to get creative.
As Hallowe'en continues to grow in popularity with Brits, extra effort is required to avoid meeting your costume doppelganger – so that rules out vampires, zombies and dare I say, killer clowns.
In a vain attempt to beat the crowd and regain the title of 'best costume' – an award that has been in my sights since winning it with a devil costume in 2008 – I took to the streets of Wimbledon.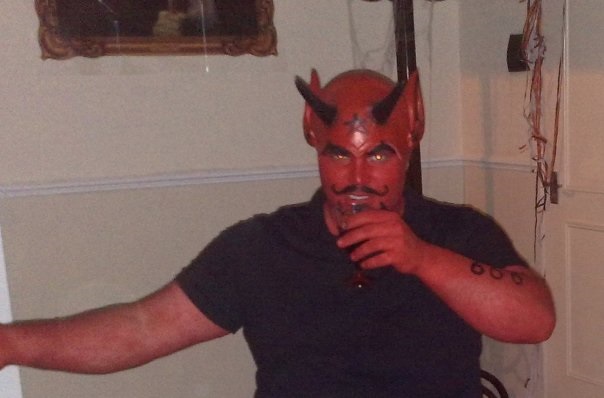 There is a specialty costume boutique on The Broadway called The Wimbledon Party Shop.
Each year, before the shackles of winter arrive, the shop creates a spooky Hallowe'en window display – and this year's was no let down.
They had creepy childlike dolls with pumpkins for heads and Victorian portraits.
Inside, it's hard not to be overwhelmed with choice as this tiny shop makes use of every last inch of shelf space, floor and ceiling, stocking quirky costumes and spooky accessories.
Originally from Brazil, shop owner Claudia Menegotto started the business six years ago after discovering nowhere in Wimbledon sold fancy dress costumes.
Mrs Menegotto said: "British people love to party and dress up in costumes for all sorts of things, even for weddings.
"It's not like that in Brazil where people dress up elegantly for parties, here you can do anything.
"I love working with customers to find the perfect outfit and decorations."
Working in a party shop can be a tricky business though as it attracts all sorts of customers.
"We have learned not to ask too many things which can make the customer feel uncomfortable," Mrs Menegotto said.
"I had a new girl working for me and she was showing an interest in what the customer was buying.
"She asked one man who was shopping for a tutu, 'what sort of party are you going to?' but was left with an awkward silence when the man explained he was a cross-dresser.
"He's a regular now."
The shop gets a lot of year-round business from selling helium balloons.
"We have had people buying balloons for funerals, which I didn't expect," said shop assistant, Tayse Toldo.
"The customers put the ashes into envelopes and tie them to balloons.
"It's something we have done a few times now."
Getting back on track to my reason for visiting the shop I asked them what is the funniest low-priced costume they sell.
They both agreed a fried egg costume was the best they ever had.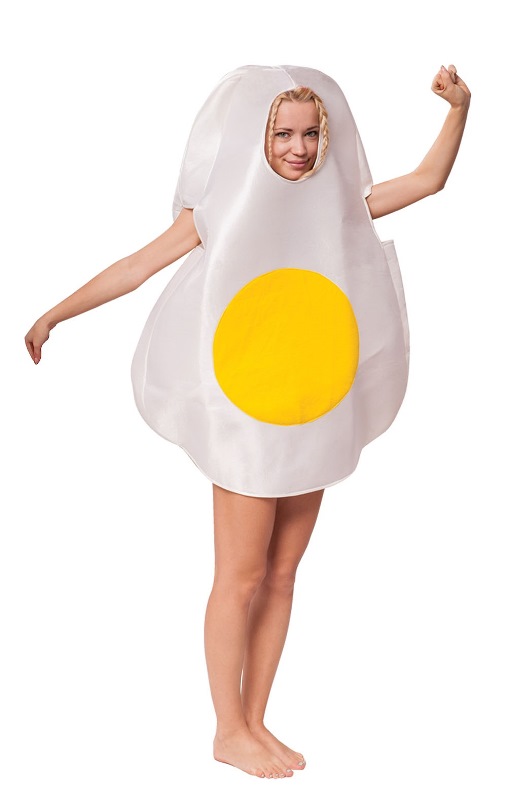 Perfect! I ask to see it. I cannot, it sold earlier that morning.
Slightly upset but not wanting to be a rotten egg about things, I let them talk me into looking at their 'mad chef' costume. No yolk, it was rather fitting.