A London fox is set to save Christmas in a new children's book released last week in Trafalgar Square.
In this brand new story, Gaspard the fox, inspired by a real London fox, comes across a cold homeless man on a frozen street.
Gaspard, with the help of his friends Peter the cat and Finty the dog, who suspect he is Father Christmas, manage to get him to warmth and safety on Christmas Eve.
Author, Zeb Soanes, said: "It's a Christmas story with real heart.
"London welcomes everyone, but having lived in London for many years, I am all too aware of the issue of homelessness, particularly in the cold winter months."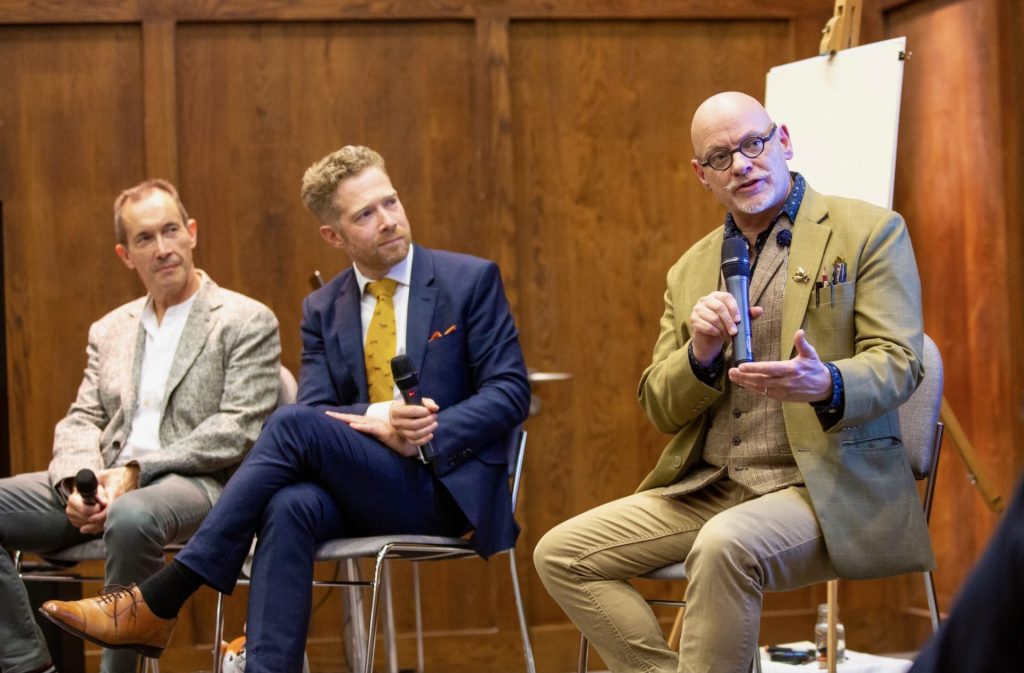 Previous BBC radio presenter, Mr Soanes, has released three Gaspard books. Different to the others, he wanted this to be a story with a message.
Mr Soanes said: "Gaspard is without a doubt London's kindest fox.
"The story is a magical, heart-warming tale for children and adults alike, reminding us all of the importance of kindness, community and friendship."
Gaspard is inspired by a real fox that repeatedly visited the garden of the Classic FM presenter at his home in Islington.
He started the creation in 2017 with illustrator James Mayhew, and has since released four children's books featuring the animals.
Mr Mayhew said: "When I started drawing I thought I knew what a fox looked like, I didn't.
"As with all books there's a lot of getting it wrong before you get it right."
The pair are working with St Martin-in-the-fields homelessness charity for Gaspard's Christmas, meaning the sales of the book will go to them in perpetuity.
Vicar of St Martin-in-the-fields, Sam Wells, said: "Thanks to Zeb and James' generosity, we can continue to offer funding to help people access suitable accommodation and keep it, right across the UK."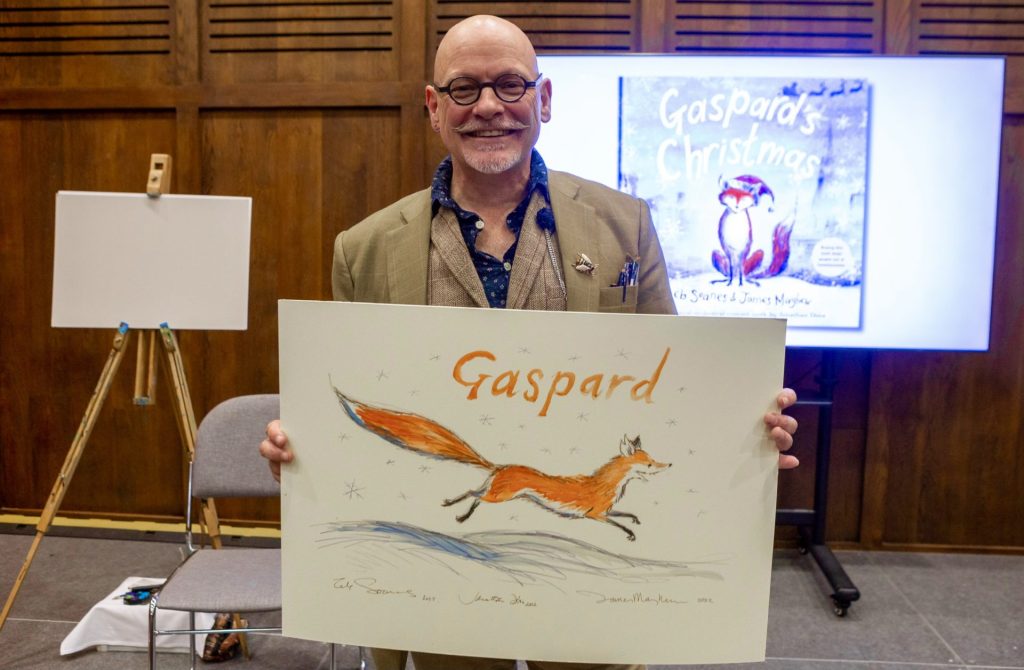 Not only that, Mr Soanes is working with composer Jonathan Dove CBE, to create a narrated orchestral concert to tell the tale of Gaspard this Christmas.
As a Classic FM presenter, orchestral music is a central part of Mr Soanes' life and hewanted to introduce children to the concept whilst exploring the topic of homelessness. 
The world premiere of the orchestral work for the book will be held in Edinburgh on December 23, and will be performed by the Royal Scottish National Orchestra.
Gaspard's Christmas is now available to buy from all bookshops.
Featured image credit: PHA Group