Richard of Gloucester opens Shakespeare's eponymous play musing on England's transition from war to peace, their 'brows bound with victorious wreaths'. The reality is not always so glorious.

Shaun Johnson suffered a crush injury to the hand while serving in the Royal Artillery in the mid-1990s, ending a 12-year career. Little did he know, he would be treading the boards playing Shakespeare's ruthless Richard at the RSC two decades later.
But life after the military was certainly not easy.
"I tried to live the life in Civvy Street, but I failed pretty fast, and pretty quickly," he recalls.
A deep decline preceded thespian success with the Combat Veteran Players: his first major role came in 2012, playing Lysander in a Midsummer Night's Dream at the Old Vic Tunnels.
Since then he has enjoyed a meteoric rise, playing Hamlet at Shakespeare's Globe in 2014 and Richard III at the RSC last year, as well as a stint in A Comedy of Errors in Washington DC this summer.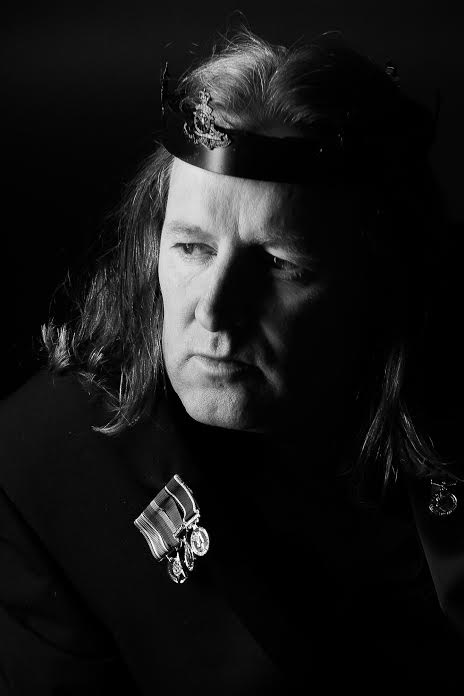 But after leaving the military Shaun was deeply unhappy and struggling. His post-traumatic stress was an unrecognised condition. Flashbacks compounded his injury, but he did not know what they were.
As a young soldier he toured Northern Ireland twice. Before he had even gone, his grandmother, a staunch Irish Catholic, gave him a hard time.
On leaving the military, he never talked about his experiences and alcohol became a coping mechanism.
"This wasn't just me either, it was a lot of veterans. Northern Ireland was a messy affair. I didn't give those tours a second thought," he recalls.
"Was it cowardice? Was it shameful to talk about what was troubling you inside?
"The Army taught us to drink. Whatever we did in the military was rewarded with a drink."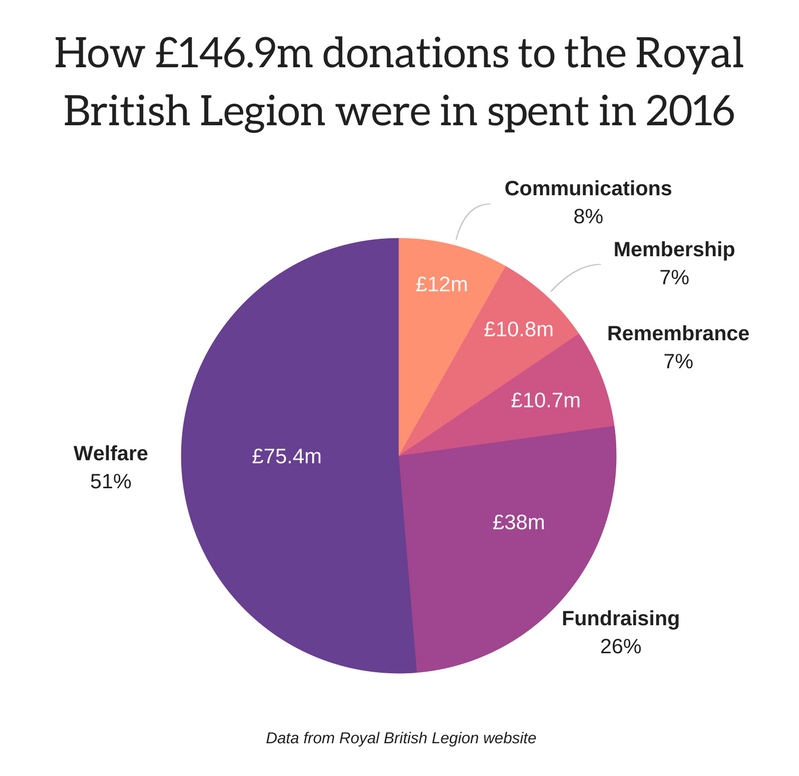 Unsurprisingly, his health deteriorated until he ended up in hospital, where he was kept for his own protection.
He realised he needed to sort his life out and worked a government job for eight years.
However, all the while, he still bottled things up. Eventually his wife forced him to seek professional help and he approached Combat Stress, a charity that helps veterans suffering mental health problems.
Combat Stress led him to The Poppy Factory in Richmond, who he approached for a job without any responsibility.
"I was still completely military inside and couldn't let go of things from the past," he added.
"At the Poppy Factory, I was within my own people. I had the camaraderie and banter back and felt blessed to be amongst my own."
The team of approximately 30 disabled veterans and their dependents works tirelessly all year long to make poppies by hand for the Royal British Legion.
Last year they produced 7.5 million poppies, 136,000 wreaths and 950,000 remembrance symbols.
"Poppy Factory knew I was having support with Combat Stress and let me get away and have that support with them. There was no question of you can't do this or that," he recalls.
"That's what Poppy Factory are about: looking after vets with any type of mental or physical challenges. It did it what it said on the tin."
Nine years into a job that was supposed last 18 months, Shaun is now employment co-ordinator at the organisation, helping people who were once in his position to find meaningful work through the 'Get You Back to Work' scheme, through which more than 70% of TPF's disabled veterans are able to remain in employment for 12 months or longer.
"I sit back and watch their journey from where they were – kind of like where I was – and see what a difference that has made," he said.
"You can't buy that. That's awesome."
His next role will be in Soldier On, a play directed by Jonathan Lewis about veterans' experiences leaving the military. Its UK run will coincide with next year's centenary of the First World War.
Shakespeare's Richard realised: 'I must have patience to endure the load'. It was finally unloading his traumatic experiences that saved Shaun, and paved the way for his new life after service.