A former Battersea youth worker has taken on a mammoth task most of us could only dream of completing – running six marathons in seven days through the scorching desert. 
Josie Benson completed the 'Grand to Grand' race in the Nevada Desert to raise money for Battersea charity Devas, a youth centre for those aged up to 25.
The mum-of-two battled extreme dry heat and ran at 3,000m above sea level during the six stages that saw her run through the deserts of Utah and Arizona, completing the 170-mile race in 53 hours.
She came third in her female age category and a brilliant 53rd of 139 runners.
"The hardest moment was going uphill in the sand dunes," the 44-year-old said.
"It felt like it would never end. After two hours I thought, surely I'm near the end.
"But then there was another hour – it was relentless. It was extremely difficult and I was completely exhausted after getting to the top of one."
Josie, who only took up serious running four years ago, spoke of the 'wonderful camaraderie' which helped her along the way, particularly up the dreaded sand dunes.
This was particularly needed on day three, when Josie was required to run 53 miles through the dunes continuing through the night.
"I had to carry a head torch for the night time with a red flashing light on my backpack," she said.
"There was usually someone in front or behind but for one-two hours I was alone.
"You have to not panic and tell yourself to shut up. Your mind can wander.
"I knew what to expect though, and pushed through. It was hard but wonderful. The scenery was spectacular."
Josie took on the challenge to raise funds for Devas, an independently-run centre which relies solely on funding.
"As former senior youth work manager, I know first-hand the costs that youth clubs such as Devas face," Josie said.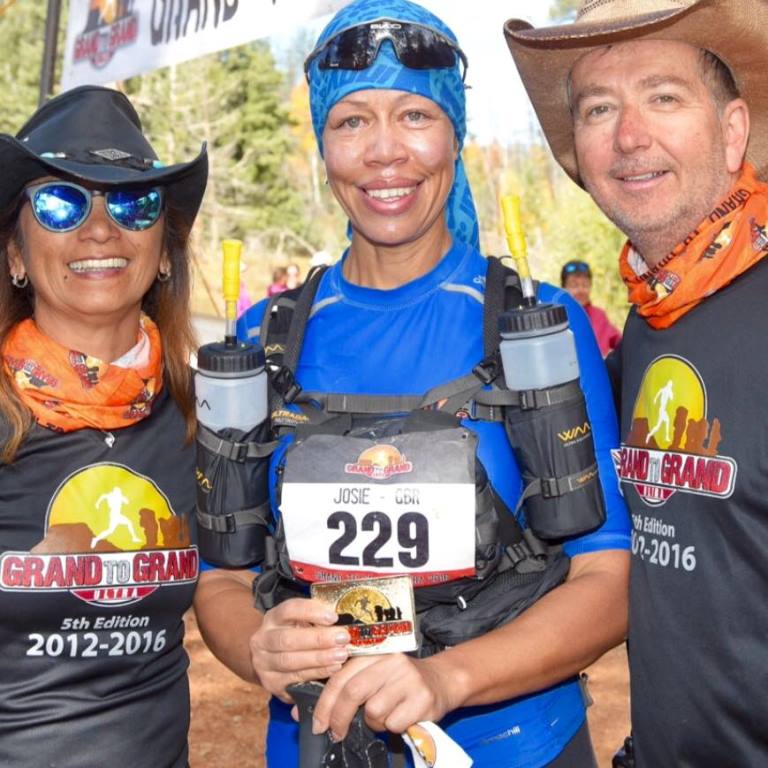 FINISHED! A very proud Josie
Josie was integral to starting the Devas Juniors in 2013. The club needs more than it currently receives to be able keep it going more than once a week.
"It is vital to engage children aged 8-11 so that they then become Devas seniors," said Josie.
"They can spend the whole of their childhood there."
Devas was in the back of her mind throughout, particularly when faced with extremely tough circumstances such as lack of sleep.
Usually a single marathon would be preceded by a long night's sleep in a warm bed with plenty of carbohydrates to bulk up beforehand.
But this was the opposite case for Josie, who was only able to catch three to four hours of kip per night, due to a series of factors, from the freezing cold temperatures to soaking wet clothes to loud snoring from her fellow competitors.
"I also should've taken more food," Josie said. "I took 2,000 calories a day but really needed 3,000."
Josie was self-sufficient throughout and carried all her own water, clothes and food.
She said: "I had 10-15kg on my back and I thought it would get lighter as I was eating the food.
"But I had less energy so the pack never felt lighter."
Josie's full time job as a theatre performer meant it was even harder to fit all the training in.
"I could've definitely done more training but that's always the case," she said.
"I wanted to do more with my backpack, but London isn't exactly the best place to practice!"
Josie had been running on the hot days London experienced this summer, but that couldn't fully prepare her for the heat.
Josie also faced torrential downpours but due to her stellar efforts she remained towards the front of the race so it didn't affect her as it did many other competitors, who were required to take a different route as the rain had caused a dangerous mini river to form.
And unlike Josie, 25 competitors did not even finish – due to a variety of reasons such as dehydration, lack of training or painful blisters.
Two years ago Josie completed a different five day challenge – running 254km through the Amazon jungle.
She said: "The jungle was more of an obstacle course but this is straight running, a little bit harder, hours and hours of the same path as opposed to variety.
"But there was the fear factor in the jungle."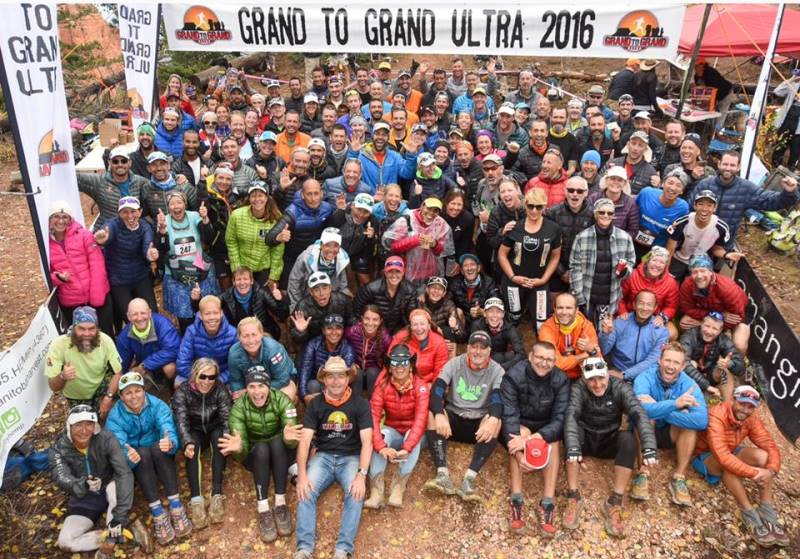 WE DID IT! Congrats all round
Josie has raised nearly £5,000 so far for Devas, and aims to raise £10,000 altogether, as well as hoping to inspire people to run.
She said: "I really want to keep Devas Juniors going as it's so great – young people benefit so much."
Superwoman Josie hopes to complete the Mont Blanc race next year which is an 80km race up and down the famous mountain, but only 1000 people are allowed to complete it yearly.
Failing this, her sights are set on the spectacular sights of Patagonia.
Support Josie and her fundraising efforts via JustGiving: www.justgiving.com/fundraising/josieinthedesert.