For its greatest part, the fashion world has inspired, rewarded and given many young loyalists a sense of purpose and direction.
On its brightest days, it has congregated people otherwise divided by race, religion, and capital.
But the fashion world also has a lot to answer for – that same, strong influence, never long without its universal criticisms, not without its faults, not without its darker flirtations with elitism, exclusiveness, seductive and manipulative marketing schemes.
Someone who knows all about this strange and heavily scrutinised world is London College of Fashion graduate Joseph Standish.
His latest collection, a range of rough, rugged looks focusing on the use of denim and raw materials, evokes a sense of realism.
"The materials we use are often recycled so they tend to be a little rough around the edges – I think it's a great representation of reality," he said.
"With the collection, I really tried to tell the story behind my character's look, but I wanted to do it with authenticity.
"Working with someone's worn out jeans allowed me to obtain the look in a very organic way and is a great reaction to Fast Fashion.
"We throw away over one million tons of textile waste a year, so finding a way to close the loop in repurposed materials is very important for the brand."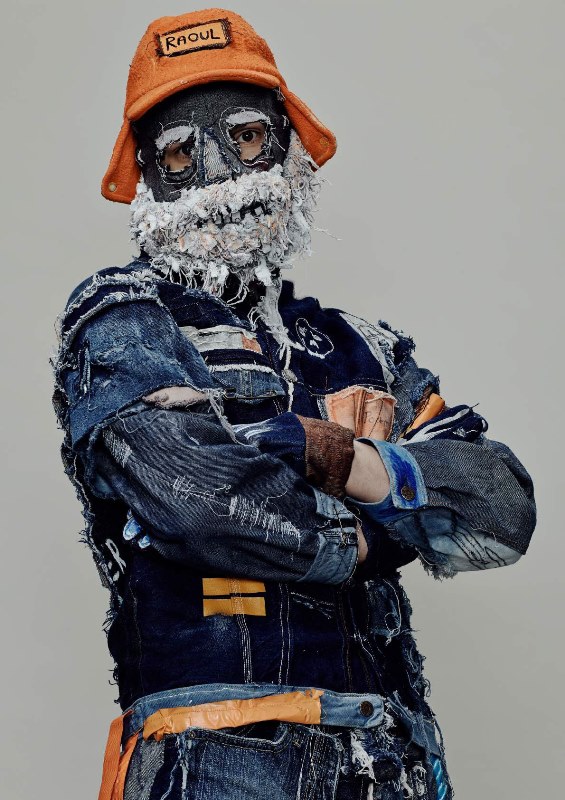 It's quite easy, then, to see why someone like Standish might not fully endorse Chanel's latest move.
Paris Fashion Week, which ran from September 27 to October 5, saw Karl Lagerfeld present a digital themed collection, dressing two models up in robot costumes before sending them down the runway.
"Removing their identities takes away the relatable element of the model," Standish said.
And he wouldn't be alone in thinking that.
"It's a gimmick is all," states Caryn Franklin, ex-presenter of BBC's The Clothes Show and former fashion editor of i-D magazine.
"Lagerfeld needs a creative concept to showcase the traditional tweed suit which is the mainstay of his aesthetic. Fashion press get bored seeing the same old thing.
"For sure models who wore the plastic headpieces will have rejoiced that they didn't have to wear make-up or have their hair done for one show during their long week of shows."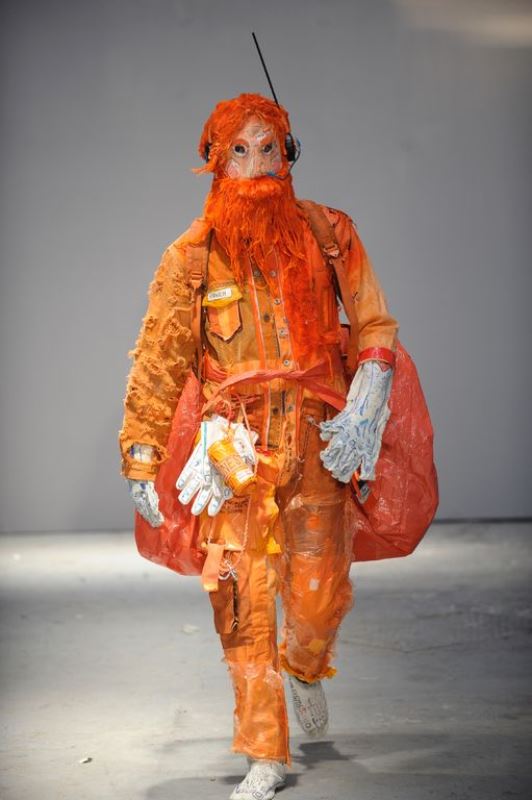 The jackets, garish, daring pieces with multicoloured wiring in their stitching, are interesting takes on representing our digital world.
Though for whatever Lagerfeld's intention, it seemed a brave move not everyone celebrated.
"It's not really a personal vendetta on your average model," Standish said, talking of his own theme.
"I think fashion reaches a very wide audience and has a big influence in our culture – meaning there's an opportunity to show all sides of what it means to be human."
His website (www.honestman.club) seems to best encapsulate his motto – 'For the honest men, the beer drinkers, chain smokers, pina coladas, good guys, tall guys, all guys.'
"With Standish the idea of diversity and equality are very important," he said.
"19% of the British population have a disability but can you tell me how many catwalks embraced a more realistic representation in their shows this September?"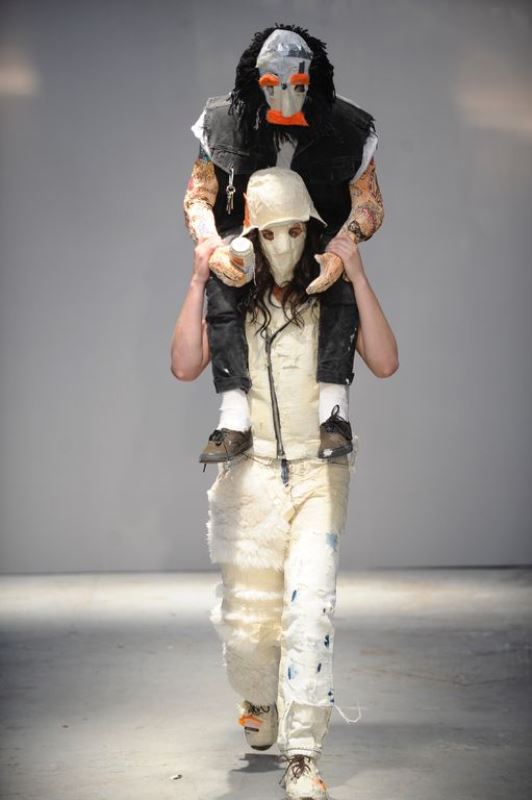 Representing the unrepresented, it seemed, was at the heart of his work. But after such a promising graduate show, what was lined up next for the designer and Standish?
"It's been great, I have had a few opportunities to voice similar opinions to this interview and I am actually showcasing a few pieces from the collection at Modebelofte 2016 in the Netherlands which is part of the Dutch Design Week," he said.
"The response to the collection overall has been very positive so it's given me the confidence to continue.
"I am aware however that these things take time and it can take years for a brand to solidify its position in the industry.
"At the moment I am working towards supporting the brand financially and hope to have a wearable collection out early next year.
"Fingers crossed 2017 will be a very exciting year and I can guarantee you these ideas will manifest themselves into something bigger."
Joseph's work can be found on his website www.honestman.club or his Instagram www.instagram.com/standish_/