Strictly flop turned Wimbledon panto star Lee Ryan has exclusively revealed his most embarrassing moment – and it's a bit x-rated for a family show.
Ryan will star as Aladdin this Christmas and he'll be hoping not to hit any bum notes, in more ways than one.
The 35-year old former Eastender recalls one messy moment while on stage with boyband Blue, which shows why he'll be avoiding the sprouts this festive season.
He said: "I think I ate some dodgy food and I was literally running off to go to the toilet, but it wasn't out of the top end. It took a lot of determination not to sh*t myself on stage.
"It was quite hard because I had to really clench my buttocks as I was hitting those high notes."
Ryan isn't shy of a controversial moment or two, and that was before his scandalous love triangle with Jasmine Waltz and Casey Batcheler on the Celebrity Big Brother.
He infamously offered his insight on the 9/11 terror attacks and he's made his passion for elephants clear on more than one occasion.
And despite taking on the lead role in the New Wimbledon Theatre's panto production, he might have been a better Scrooge, after revealing  to SWLondoner that he isn't big on Christmas.
"I'm not a massive Christmas fan actually," he added. "I don't know why I'm just not mad about it.
"It's good for the kids isn't it? I think that's the biggest thing.
"I tend to work Christmas and doing panto is great because my kids can come and see it and I'm performing for other people to enjoy Christmas."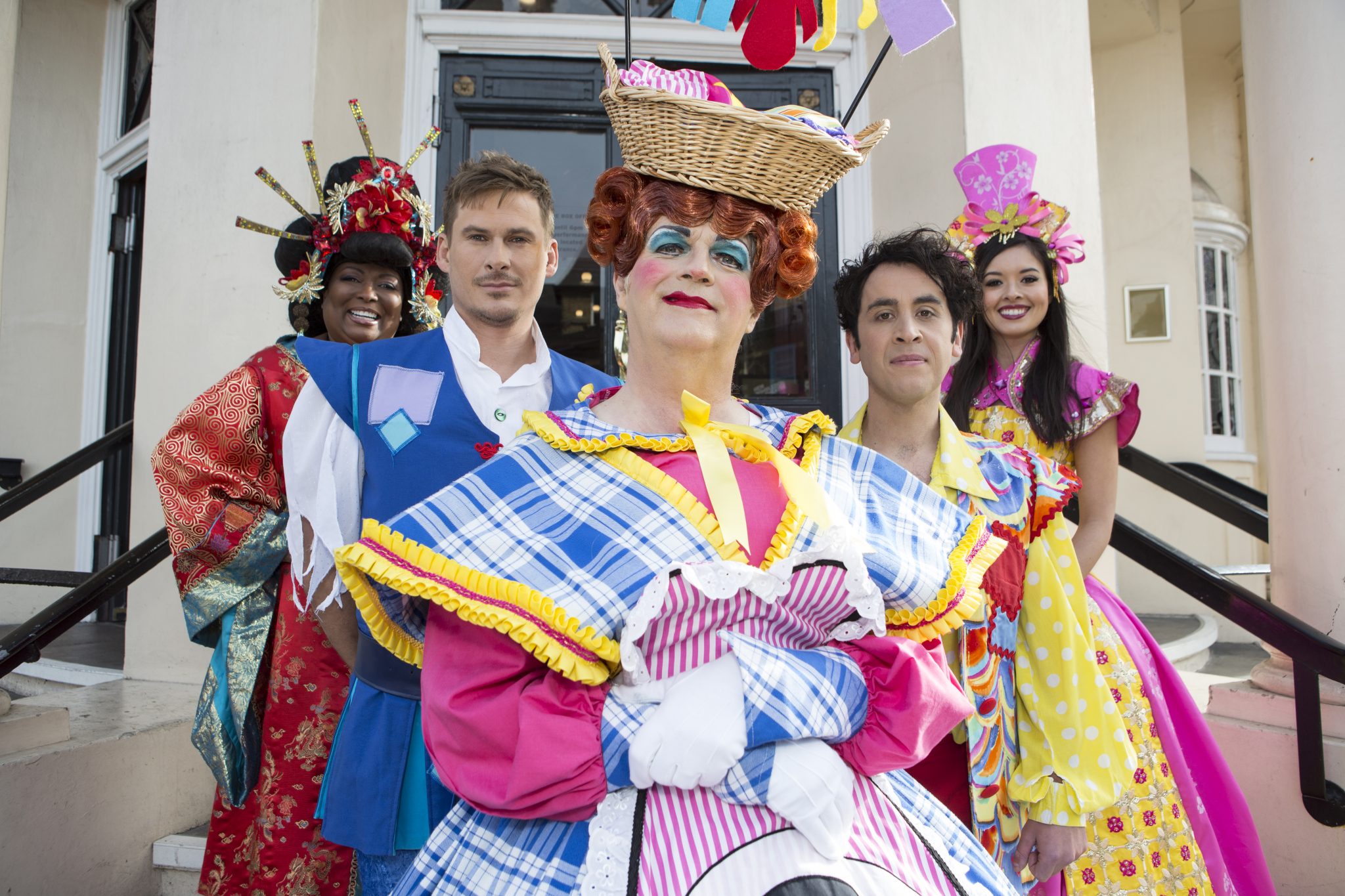 The performer found himself with an unexpected gap in his diary after he and partner Nadiya Bychkova were the second pair to be eliminated from Strictly, when their Back to the Future themed Cha Cha Cha failed to impress the judges.
He said: "When I was talking about doing this it was very tentative on the fact of how long I would last (in Strictly). However, they were quite adamant to have me here."
He still enjoyed the short-lived experience, laughing off rumours the couple were the next victims of the Strictly curse, when he was spotted holding hands with his married partner during a rehearsal break.
Despite an early exit from the celebrity dance competition, he saw the whole experience as a positive and he even plans to ask Nadiya to come and watch London's favourite panto with her daughter.
Ryan, who was once engaged to Atomic Kitten Liz McClarnon, recently told Loose Women he was single, despite reports linking him to a Kazakhstani model 13 years his junior.
But he claims his current focus is on a writing career – though he is keeping coy on what exactly he is penning.
"I write screenplays and films and stuff like that, I kind of like the solitude in it. I like sitting in a café by myself and just getting lost in that world," he added.
"I think I like to challenge myself, in this industry I think it's good to keep doing things that people don't expect you to do. I think that's quite an art in itself."
Aladdin will run at the New Wimbledon Theatre from 8 December 2018 to 6 January 2019. Tickets can be bought here.