By Kate Pounds
October 25 2019, 11.55
Follow @SW_Londoner
A local artist creates a window to the past in Twickenham through which we see that the last King of Portugal was a south west Londoner.
St James' Catholic Church in Twickenham has two stained glass windows designed by Hampton artist Caroline Benyon.
One of these is dedicated to Portuguese citizens who died in the First World War, the other dedicated to Manuel II, the last King of Portugal, who had many connections to south west London.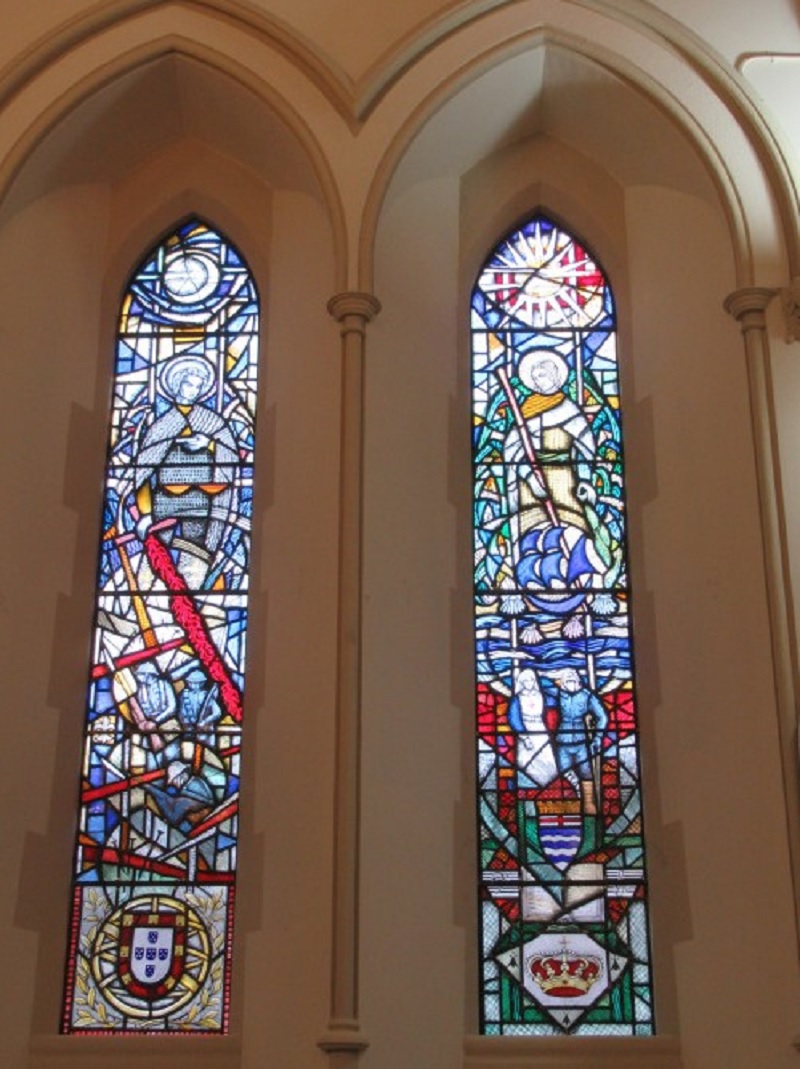 Manuel was born in Portugal in 1890, but his mother, Amelie of Orleans, was born, and lived, at York House in Twickenham.
He became King of Portugal in 1908, but following a coup, fled with his mother in 1910 and wound up in London, settled in Abercorn House Richmond. In 1913 he and his newly wed Victoria Augusta moved to Fulwell Park, where he lived until his death in 1932.
St. James' Church hosts a collection of King Manuel artefacts. Father Ulick Loring said: "He was a decent man who drew the short straw in life. He was well off but not overtly wealthy and he gave a lot to help others.
"He probably didn't want to be king, he was more humanitarian and didn't really engage in politics after he was overthrown. He became king because his father and older brother were shot.
"When he died his body was taken through the streets of Twickenham and the streets were lined with school children."
Father Ulick explained that King Manuel donated money to local churches, and that he was responsible for establishing the orthopedic centre for war wounded, now part of Hammersmith Hospital.
King Manuel is also attributed with donating money to establish Twickenham museum, and during World War I, he worked for the British Red Cross. He was the first president of Twickenham Piscatorial Society, and a supporter of Hampton Garden Society
Father Ulick explained that the connection to Portugal was important to St James' Church, reminding me that Portugal is known figuratively as Britain's oldest ally. He very much intends to keep a strong connection after Brexit. The Church receives many visitors from Portugal, and when the new windows were unveiled it was shown on Portuguese TV.
Among the collection of artefacts at St. James's are the backdrop to the organ that King Manuel donated, and which he is pictured playing at Fulwell Park.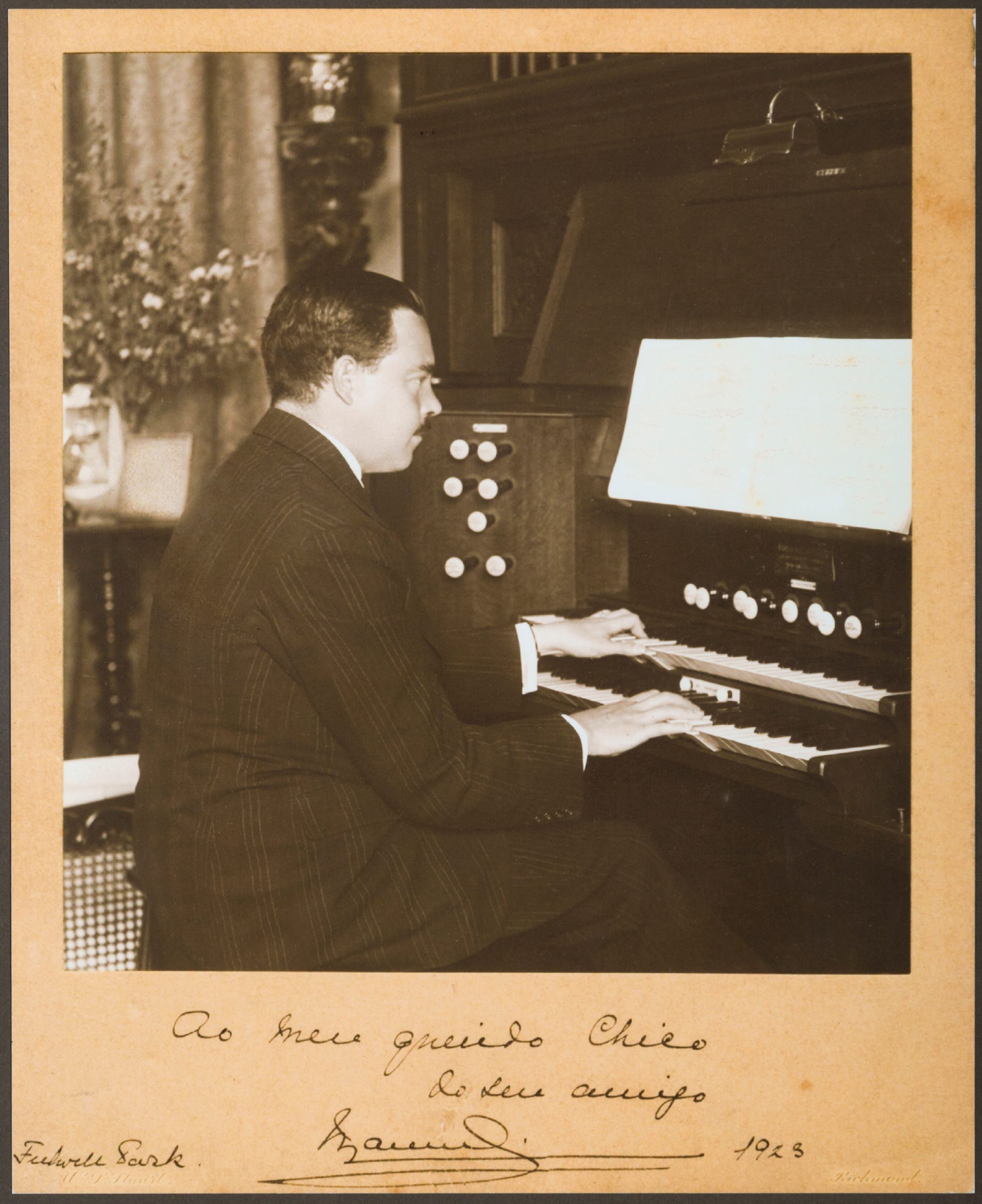 There are also two older stained glass windows that King Manuel donated, and the document from the then Duke of Northumberland granting him permission to fish in the river Crane behind Fulwell Park.
Although Fulwell Park has been redeveloped, we still have Manoel Road, Lisbon Avenue, Augusta Road and Portugal Gardens to remember King Manuel and Queen Victoria Augusta by.
Feature image shows King Manuel and Queen Victoria Augusta leaving St James' Catholic Church Twickenham.