Wimbledon Bookfest is celebrating its busiest-ever year after more than 15,000 bookworms attended the ten-day literary festival.
The event took in around 1,000 more visitors than in 2016, including more than 11,000 members of the public and 4,000 school children who came as part of the event's education programme.
The festival, which took place between 5 and 15 October on Wimbledon Common, featured 87 events by renowned authors and speakers including A. C. Grayling, Judy Murray and Anthony Horowitz.
Top selling books included Alex Schulman's Inside Vogue, Anthony Horowitz's The Word is Murder and Jon Sopel's If Only They Didn't Speak English, while the most popular events were from authors Jon Sopel, Alexandra Shulman and Salman Rushdie.
Festival director Fiona Ravzi said: "I think the community has really embraced Wimbledon BookFest and return year on year as they are confident they will hear from speakers and writers at the top of their game.
"At a time when we all feel unsure of world politics and issues such as the impact of technology, the festival gives the audience an opportunity to hear from the experts, debate ideas and then formulate their own views."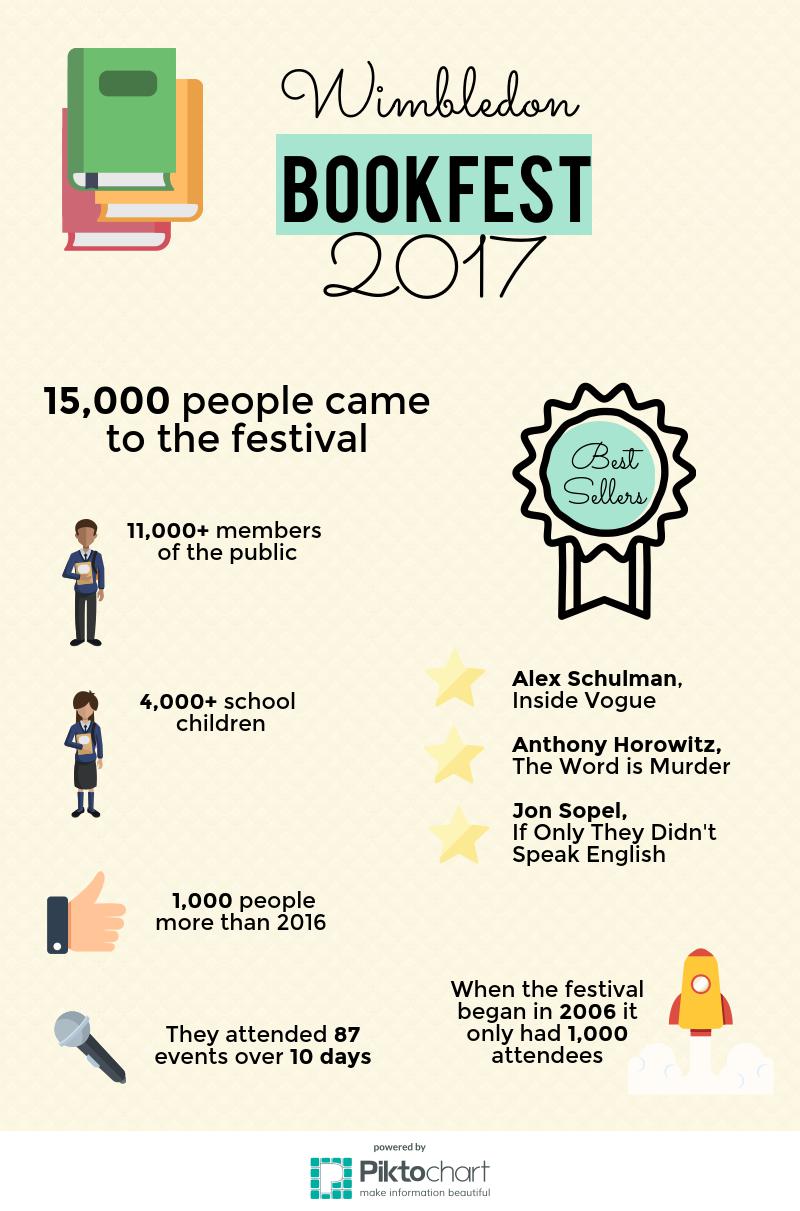 Jim Al Khalili, theoretical physicist, author and festival speaker, added: "I had 300 people on midday on a Saturday come to my event, and I don't think that's a sign that they think I'm so wonderful but that book festivals are something people really enjoy."
The festival was founded by Mrs Ravzi and chair Tony Kane in 2006 to develop the area's arts and cultural offering and had just 1,000 visitors in its first year.
Money raised is reinvested in the event and helps its work with local schools.