For many kids growing up the ultimate goal is to become a professional footballer, yet for most of us a dream is all it will ever be.
Many of them choose to stay close to the action and pursue an alternate career in football, whether that's through coaching, sports journalism or – like Massimo Gangemi – as an artist.
The 25-year-old graphic designer from Croydon couldn't believe his luck when he was commissioned to create an illustration to commemorate Alan Pardew's two spells at Crystal Palace as player and manager.
While Pardew's Palace haven't exactly painted a pretty picture on the pitch in the last few weeks, Massimo has been working hard off it, adding the final touches to the stunning image that was presented to Pardew on Wednesday, October 19.
Pardew was delighted with the gift, which is now hanging in his office at Palace's Beckenham training ground, and was touched by the inclusion of subtle personal elements.
Massimo studied product design at the University of Brighton and created the illustration using Adobe Illustrator on his Mac, as well as Adobe Illustrate Draw and the Apple Pencil on his iPad.
He said: "I've always been naturally artistic with a desire to work in football, so combining the two things I'm passionate about and being able to create bespoke designs for clients such as Pardew is a dream come true.
"I'm a local boy to Palace and even though I couldn't play for them, I've found a way I can be at the club in some way."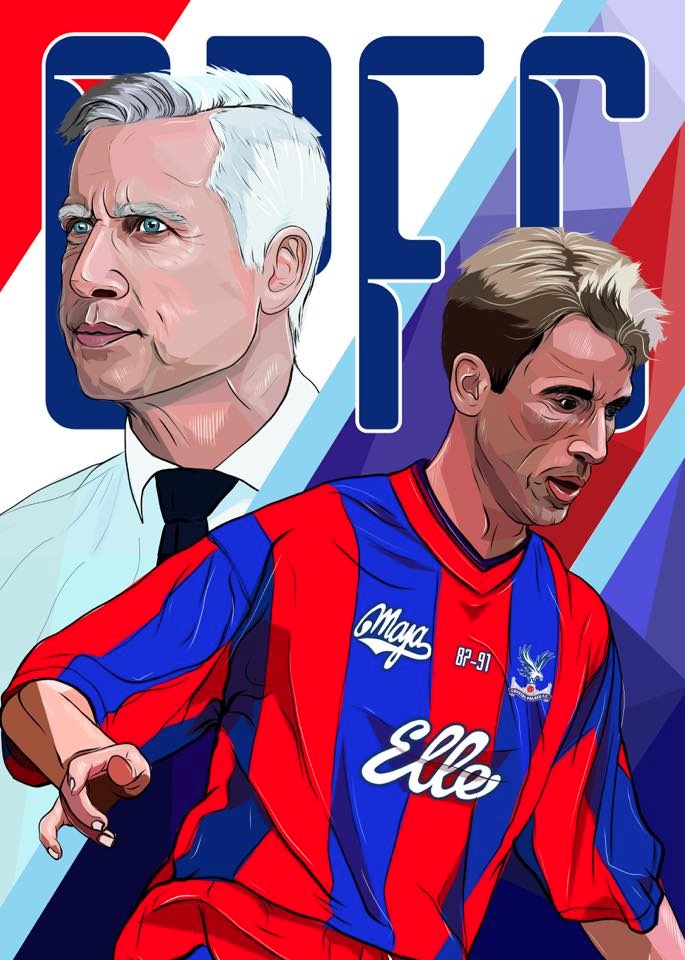 He has more designs in the pipeline, including one that will be sold for auction at Asmir Begovic's upcoming charity event 'An Evening With Goalkeepers', which the Chelsea stopper will be hosting with Petr Cech and David James at Stamford Bridge on Thursday, October 27.
Follow @m_gangemi on Instagram to see more of Massimo's incredible work.