Lauren Jennings grew up feeling guilty for forgetting her homework or zoning out in class and it wasn't until she turned 25 that she gained closure on the cause of these struggles.
More information was released last year on women with ADHD, so Lauren sat down with her parents and realised she has been experiencing several symptoms her whole life.
The main symptoms she experiences are emotional dysregulation, forgetfulness, overspending and disorganisation.
After a few months into her diagnosis journey through the NHS, Lauren was diagnosed with ADHD.
Her initial reaction was a mixture of emotions.
She said: "I was relieved to know, but also felt a sense of guilt for going through my whole life not knowing and I'd been so hard on myself. Overall I was incredibly relieved."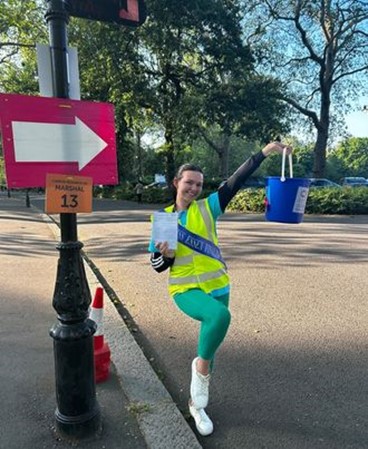 Up until her diagnosis Lauren admitted she had been subconsciously 'masking' her whole life, where someone will hide their symptoms and try to seem more 'normal'.
She said: "I masked so people didn't know what was going on and it's something I've been doing subconsciously my whole life but as I got older it got more prominent."
Lauren, now 26, decided she was going to take her diagnosis and use it to help others in a similar situation through social media.
She posts content of her daily life with ADHD: the highs, lows and in-betweens to raise awareness.
TikTok was her chosen platform, but Lauren likes to stress the one common down-side to neurodiversity videos on this app.
She said: "The downside is some ADHD symptoms are incredibly common and happen everyday, so everyone can relate to some degree. But the difference for people with ADHD is these symptoms are constant.
"It's important to be sensitive and I stress this in my videos."
During her diagnosis, Lauren wanted to do everything she could to improve her confidence and so she got into the beauty pageant world.
She said: "A family friend had been competing and it was amazing to watch her confidence grow. Pageants seemed like so much fun and I wanted to be part of it.
"Anyone that competes has a cause that you want to raise awareness for and you do charity work and fundraising for that cause."
Lauren has raised money for charities close to her heart such as mental health charity Mind.
Ian O'Reilly, Head of Community & Events Fundraising at Mind, said: "We are really grateful to Lauren for the fundraising she has done for Mind.
"Every donation that Mind receives allows us to campaign to improve services and provide information and support."
Lauren placed runner up in Miss Essex GB and plans to enter many more pageants in the future.
Grace Whalebone, a close friend of Lauren's said: "It's been inspiring to watch Lauren grow throughout her pageant journey, and sharing her own ADHD story.
"Focusing on charity work and raising awareness for ADHD has lit something inside Lauren."
You can find Lauren on TikTok @laurenjennings_