A Bermondsey business set up by four friends who met at City & Guilds of London art school offers an almost bygone profession from a previous era.
London Stone Carving is unique in the service it provides, set up by four friends who met at City & Guilds of London art school. They work on a variety of projects, from sculpted pieces to masonry and letter-cutting, and although they mostly do private work, some pieces are on public display.
Four years after being established, the company is excelling at its home in Bermondsey, frequently producing work for high profile clients and working on projects in Buckingham Palace and the Victoria & Albert museum.
Josh Locksmith, 29, is classically trained in sculpting, as are his colleagues. He began his education at an art school in London before studying in Spain, where his interest in sculpting was first born.
He said: "It's gone as well as I could have hoped for, it's great to be able to work on things you want to.
"I would love to have a piece in somewhere like Yorkshire sculpture park or make sculptures for royalty, that's the ultimate aim."
Most who have followed a similar path opt to work in construction. Mr Locksmith's colleague, Tom Nicholls, for example worked at a sculpture restoration company for six years before taking the bold step to go self-employed.
However, those who work at London Stone Carving have a different vision in mind, they choose only to work on projects they wish to, and as a result there is a greater artistic element in their work. Their pride, effort and reputation go into each piece they work on, and their reward is the finished product.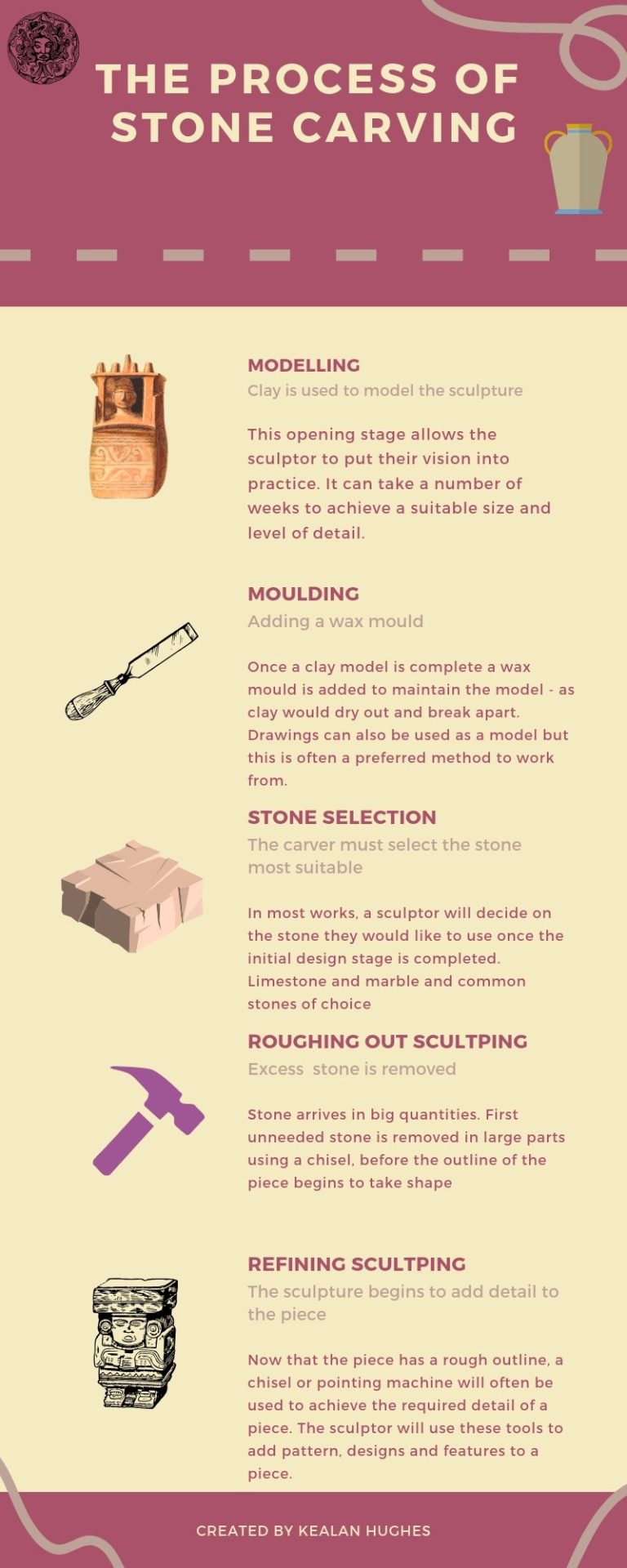 Despite that, Mr Locksmith says he is never 100% happy with any piece he's worked on.
"You always hate as much about it as you like, you might be happy with it at the time but then you look back on it and think 'what the hell was that?'" he said.
Nevertheless, they feel a lot of enjoyment in this line of work, and provide a service of hand-crafted work that is becoming less common in a factory-produced market.