The acclaimed photographer Chris Steele-Perkins has travelled the world for almost five decades but his latest exhibition, In Brixton, is very much closer to home.
The 71-year-old's latest exhibition offers a previously unseen and intimate exploration into the Brixton community where he lived in between assignments.
Mr Steele-Perkins said: "I never thought to myself to do a story about Brixton. It was quite the opposite – I almost made myself promise not to take pictures in Brixton so that I'd be able to relax there away from the pressures of photography."
Yet his photographic impulse couldn't be suppressed. Several decades later, Mr Steele-Perkins began to wonder about the people he had captured behind the camera lens.
"I was musing to myself about what actually happened to x, y and z. We thought it would be a good idea to do an exhibition and make it more of a community event – and we're really keen to try to find the people from the photographs so we can invite them to the exhibition!" he said.
Captured between 1973 and 1995, 39 photographs depict Brixton's cultural heritage alongside well known landmarks such as Brockwell Lido, music venues like The Enterprise, the iconic Desmond's Hip City record shop, Brixton market and pubs such as The Coach and Horses.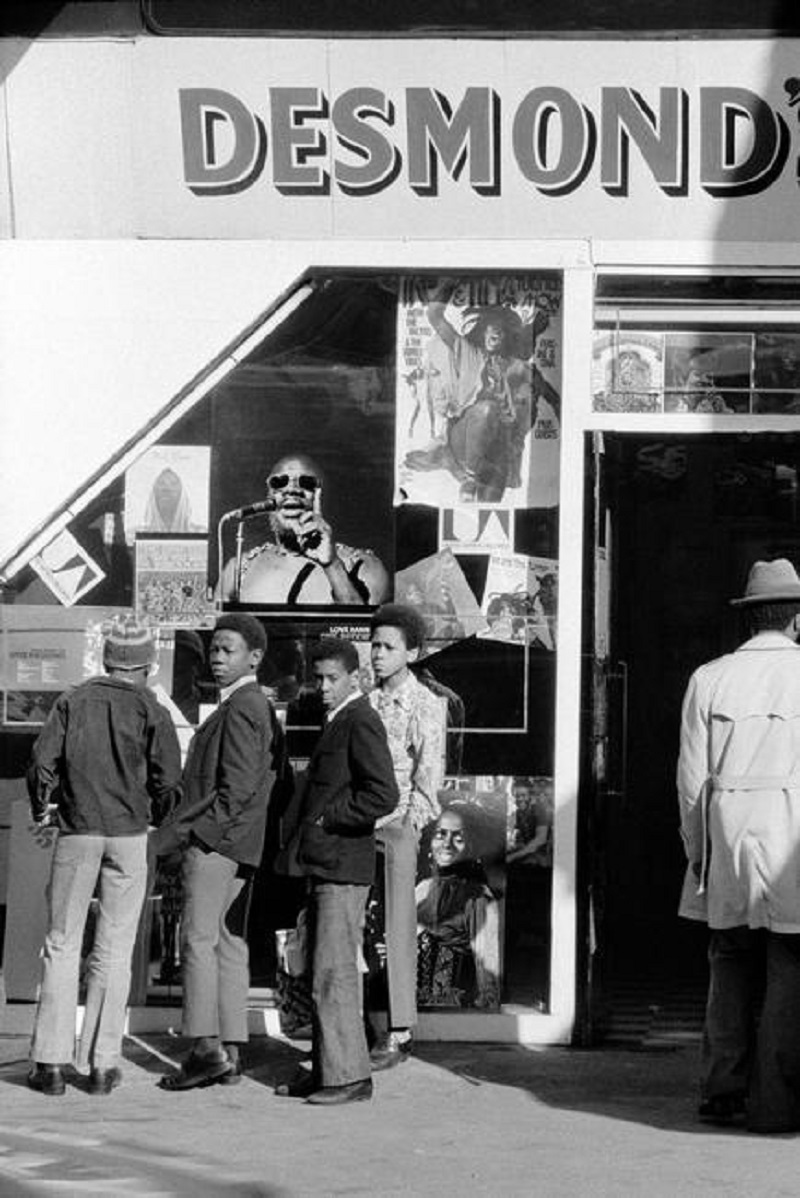 ICONIC: School children outside Desmond's Hip City record shop in Brixton, 1973. © Chris Steele-Perkins / Magnum Photos

He said: "I like the pictures from the pub because when you look you see old people, young people, black people and white people. It was run by a Jamaican guy and his Scotch wife, and that's just how it was – mixed up! Everybody knew everyone and got on with each other."
Unsurprisingly given the area's history, music is also a common theme: local bands, musicians, festivals, drum majorettes and Pentecostal Church services all feature.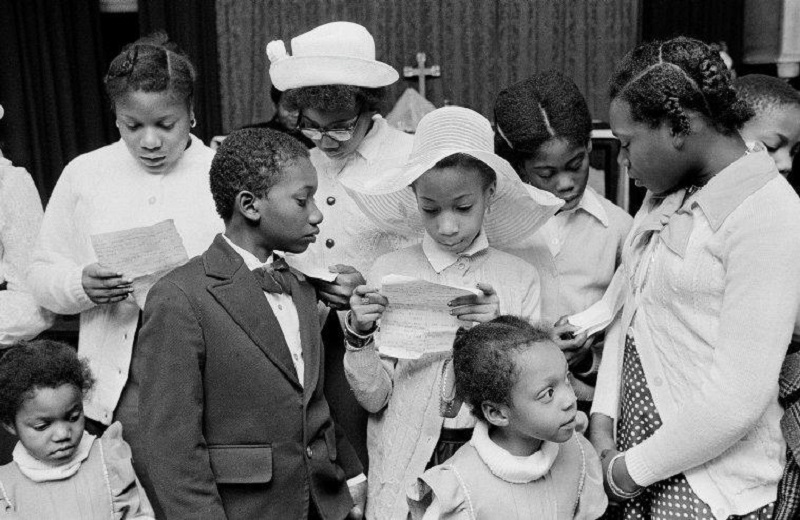 MUSICAL HERITAGE: Choir in a Pentecostal church in Brixton, 1975. © Chris Steele-Perkins / Magnum Photos
One photograph in particular of a group of black youths at Brixton's Reggae Festival in 1977 belies the racial tensions of the era.
"It was during a time when the police were having a real bad time in the local community. They were picking up a lot of young black kids, putting them in the back of vans, giving them a beating and kicking them out again. In the photo, they all look rather pissed off, at what ought to be a happy time. It's because there's a background to it of a much darker relationship with the police," Mr Steele-Perkins said.
He added: "The dynamic in Brixton has changed. There's a lot more white and middle class people who live there. The predominant black population of Brixton when I first moved there – before the Victoria line even – was Afro-Caribbean, but now a lot more Africans have moved in.
"Obviously the place now is a lot more middle class, but it's still got a real vibrancy and energy."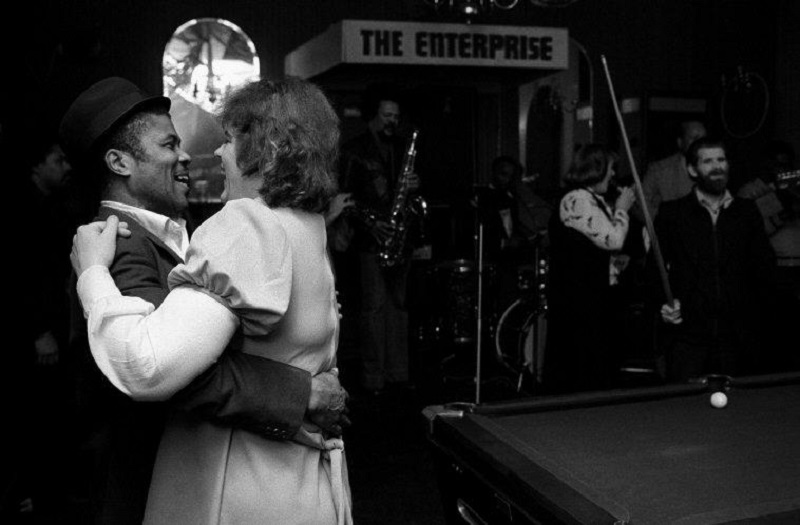 REAL ENERGY: The Enterprise bar in London, 1975. © Chris Steele-Perkins / Magnum Photos
Other exhibits depict Brixton's 'Alternative Miss World' contest and Margaret Thatcher visiting Brixton Market, as well as a London Anti-Nazi demonstration and limbo competition.
As Mr Steele-Perkins said: "There were just so many interesting things happening!"
He added: "Hopefully it will surprise everybody, and they'll get a slightly different view of Brixton than the one they carry around in their heads."
From the trivial to the political, Mr Steele-Perkins's photography captures life as it was truly lived by local residents in one of London's most infamous areas, and an eclectic community spirit which still exists today.
In Brixton by Chris Steele-Perkins runs at Photofusion, International House, Brixton from May 3 to June 29.
Feature image: Kids at the Lido swimming pool show off. 1995. © Chris Steele-Perkins / Magnum Photos