By Shaneezah Ally
October 23 2019, 13.05
Follow @SW_Londoner
A Wimbledon duo selling light savoury gluten-free waffles triumphed at the British Street Food Awards last month.
Utter Waffle is the creation of James Timmins, 25, and Julia Jefferis, 25, who set up the venture after travelling to Columbia and being inspired by street food culture.
They swept up at the British Street Food Awards winning three titles, including the Best Looking Van, Best Dessert and Overall People's Choice.
Mr Timmins said: "The British Street Food Awards was absolutely amazing, we had a queue of 20 people non-stop all day, so many good responses and to win three of the seven awards was unbelievable.
"The Overall People's Choice is a big award to win, we got the most votes by customers than anyone else that was there."
They both met whilst working at the Wimbledon Tennis Championships, Mr Timmins cooked for the players of the tournament and Miss Jefferis managed the competitors' restaurant.
After years of enjoying high-end hospitality they decided to pursue their dreams and go it alone.
Mr Timmins said: "There is a massive savoury crepe culture in Columbia and we love the idea of freshness of the ingredients, we love watching people eat with their hands and share it among friends.
"We wanted to bring a simple fresh and memorable product back to London, we eventually nailed a gluten-free batter recipe that really worked well and crisped up nicely, that's when we came up with waffles."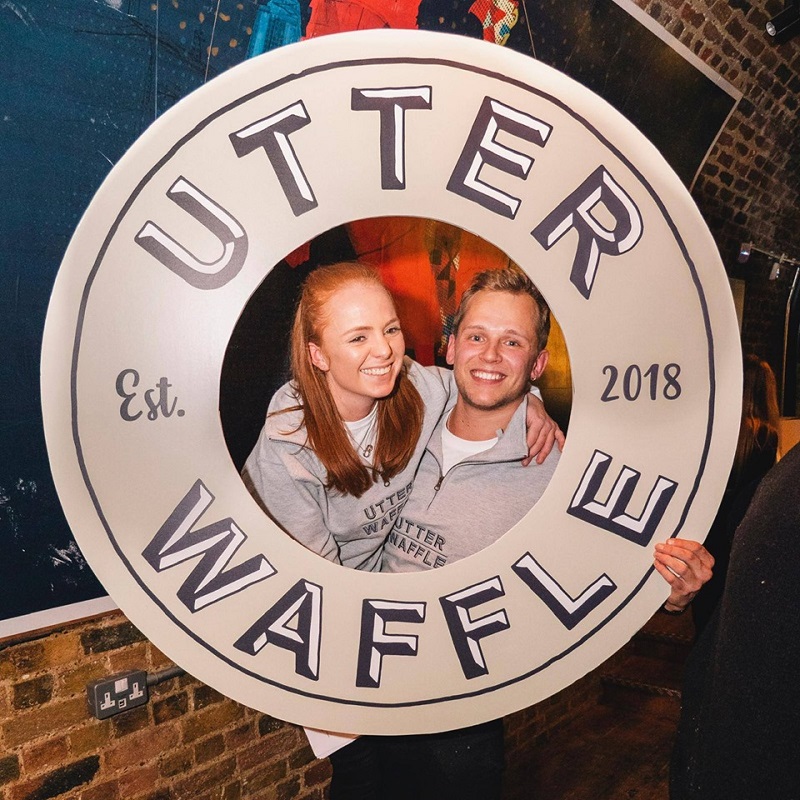 The business would not be complete without their eye-catching waffle wagon Reggie, which underwent a make-over last year but still keeps many of its classic features and original vintage charm.
Miss Jefferis said: "The good thing about Reggie is that he is so unique, he has become a third member of the team, it is nice to have a van that is such a crucial part of the company.
"We love the fact that it's almost like a shop front, so all the doors are bi-folding and when it opens up you are straight there with all the customers, rather than just a hatch where you are enclosed."
Utter Waffle has changed the idea of waffles as a solely sweet treat by creating savoury waffles, loaded with tasty and unexpected fillings.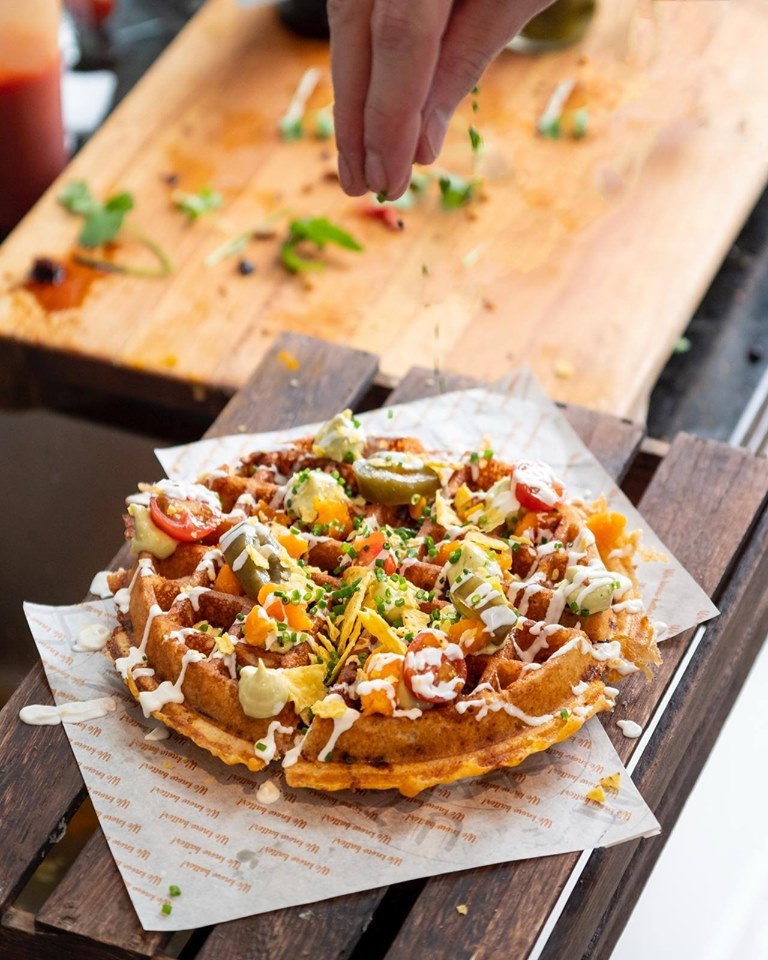 One of the best crowd sellers was the 'You Wanna Pizza Me' waffle stuffed with pepperoni, mozzarella and fresh tomato passata and pesto.
For those with a sweet tooth, A Waffle A Day, won the Best Dessert Award with homemade biscoff cream, biscoff crumb, salted caramel, fudge and topped with cinnamon apple.
Mr Timmins said they stuff the waffles during cooking which results in pockets of hot deliciousness when you bite into it filled with hot pockets of cheese.
Utter Waffle secured a place at The European Street Food Finals and competed in Sweden two weeks ago.
Mr Timmins said: "Unfortunately there was just one winner but we were arguably the busiest traders, we had queues of around 30 people non-stop for two days."
For more information visit http://www.utterwaffle.co.uk/.
All images: Utter Waffle, with thanks.