"It's the anacondas wrapping round me that I am worried about so I am going to swim with my pocket knife in my hand."
This is the terrifying reality that Camden-born youth worker Josie Benson will face when she embarks on the Jungle Marathon to raise money for Battersea charity Devas Club next month.
Not content with wrestling snakes Josie Benson, 42, will also trek through harsh terrain and wade through piranha and crocodile-infested waters while tackling one of the toughest endurance races in the world.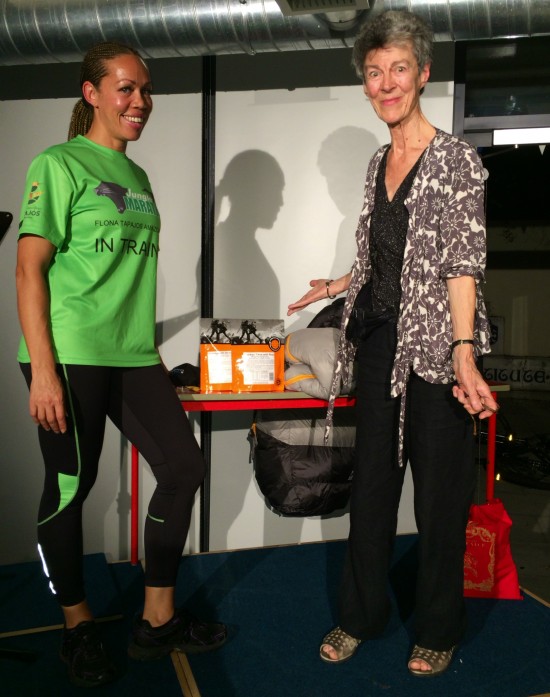 She will run a total of 255km over seven days and nights, between October 2 and 11 in sweltering 40 degree heat and 99% humidity.
To many this would sound like hell on earth but to Josie this is a once-in-a-lifetime opportunity.
She explained: "I saw the Jungle Marathon online about two years ago and all the videos brought tears to my eyes.
"My heart starts pumping every time I saw the videos and I just had to do it.
"Every young person deserves the best. We are here to help young people grasp their dreams."
Devas Club began providing opportunities for young people in 1884 through music, dance and performing arts, food and cookery, multiple sports and many other activities.
The youth worker in charge, Anthony Edwards, 42, explained that in his eight years there the club had turned itself around to become one of the best youth clubs in London.
Josie, a West End musical theatre performer, transfers her performing arts skills into teaching young members.
Leonardo Amoako, an 18-year-old member who dances for two groups, described how much she has helped him progress in musical theatre.
He said: "I come here every day after college. I wouldn't be dancing without Devas."
Despite the success stories of people like Leonardo, those young people who have been killed because of knife and gun crime will be at the forefront of Josie's mind when she hits breaking point in the race.
Looking emotional she said: "That pushes you on, it really does."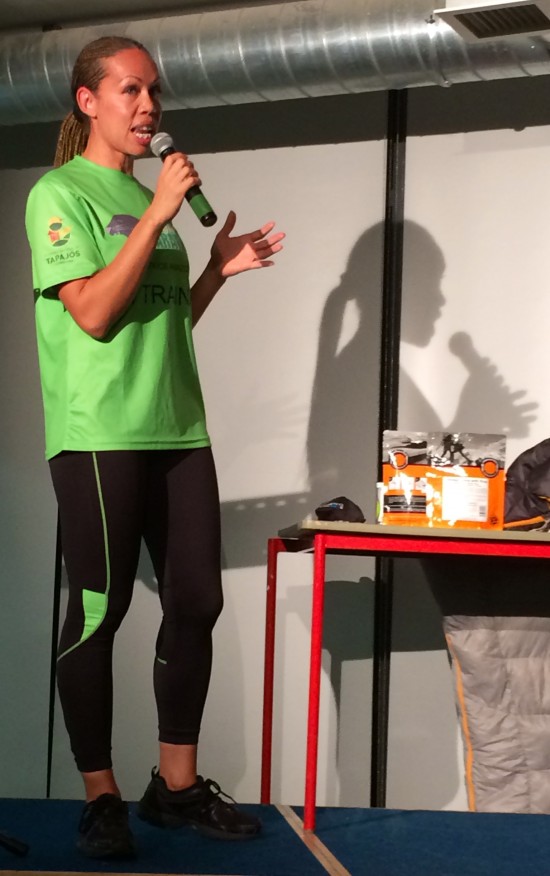 Such a big commitment involves sacrifice. It took two years for her to save for the £2000 race entry fee purely for the privilege of racing an event in one of the most incredible places in the world.
She also attended Amaravati, a Buddhist meditation retreat in Hemel Hampstead, for regular meditation workshops in order to mentally prepare for the enormity of the challenge she faces.
She said: "I know I will be going through extreme pain, exhaustion and I won't want to go on.
"I will be crying my eyes out in the middle of the jungle, probably during the night stage."
"I will be crying my eyes out in the middle of the jungle, probably during the night stage."
There are some serious dangers involved in what CNN describes as 'the world's toughest endurance race' as she may come face to face with the razor-sharp teeth of a school of piranhas, not forgetting crocodiles, anacondas and leeches.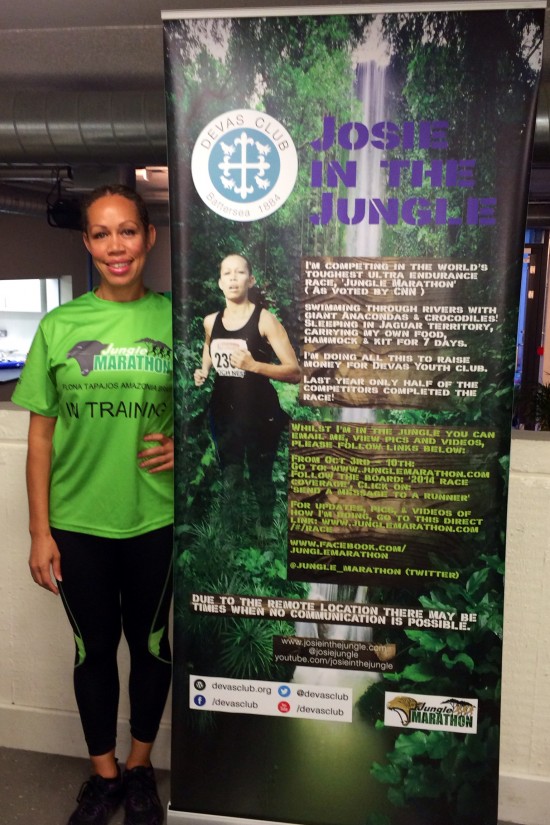 Extraordinarily the thought of running 255km doesn't appear to faze the 42-year-old but reality has certainly hit home for her mum Helen.
"In the last few days I have realised what exactly Josie will be facing which of course concerns me but I am so proud of her," she said.
From one evening at Devas Club, not only was it clear how much effort goes into providing the young members with opportunities but just how much these young people love being a part of it.
Chloe Markow, a 16-year-old member from Clapham Junction, said: "When the club was closed for two weeks for a holiday I was completely lost without it."
James Devas, Trustee of Devas Club, paid tribute to Josie's commitment and described her as extremely humble and hard-working.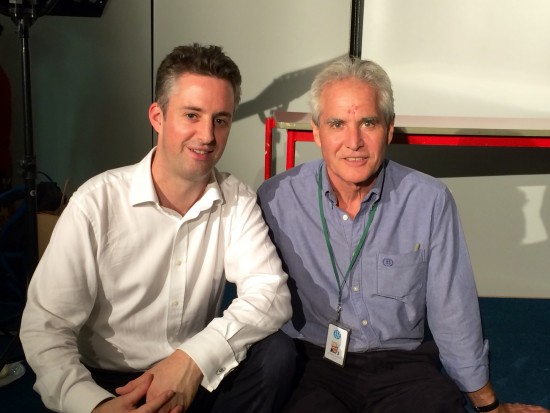 The support for Josie has been widespread across the city with Mayor of London Boris Johnson wishing her 'all the very best for her epic adventure'.
So how is Josie going to relax after her Amazonian adventure?
"I'm back on the 13th October and I may go to work the next day."
Here at SW Londoner we will be following her progress as we contact her via satellite phone to get the latest updates from Brazil.
Out of 80 competitors around 40 will complete the Jungle Marathon – we're confident she will be one of them.
You can support Josie fundraising efforts via her JustGiving page.