Manuel Pellegrini is under fire for selecting a weakened side against Chelsea in the FA Cup on Sunday.
The Manchester City boss made nine changes to his starting line-up from their home defeat to Tottenham, handing debuts to five young players.
City lost 5-1 to Guus Hiddink's Chelsea side and Pellegrini has since received criticism for his controversial team selection.
City play Dynamo Kiev in the Champions League on Wednesday, a match which Pellegrini said he was prioritising over the FA Cup.
Pellegrini has defended accusations of 'disrespecting' the FA Cup, we took the streets of Wimbledon to see what the public thought.
Do you think Manchester City showed a lack of respect to the FA Cup by fielding a weakened team?
YES          N0
80%          20%
Dino Sphikas, 55, a café owner, backed Pellegrini, saying he thinks the Champions League is more important.
He said: "No, they have got a European game in the week and they have to give more importance to trying to win that than winning the FA Cup.
"If they are going to play two games so close together, with one on a Sunday then one on a Wednesday, they will have to pay less attention to the FA Cup, because it's a smaller competition."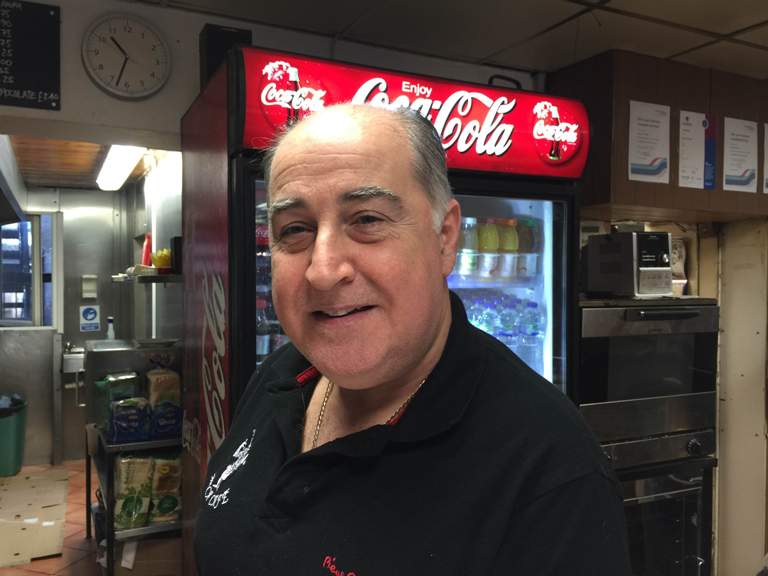 DINO SPHIKAS: Thinks the Champions League is more important than the FA Cup
But George Bennett, a 25-year-old student, disagreed and felt it was disrespectful not only to the competition, but also to the fans.
He said: "It shows a lack of respect, if you were a City fan who'd travelled down from the game and you saw the team, you'd want to go home.
"He had already given Chelsea the win before the match even started."
Kevin Smith, a 40-year-old betting shop worker, believes a competition with as much history as the FA Cup deserves respect.
He said: "They had a choice to play their first team squad, they weren't forced to play their youngsters.
"They should have given more respect to the competition."
That was a view shared by Mustafa Urgenc, a 47-year-old tailor.
He said: "If you play a team like that, you are ignoring the FA Cup, it shows you do not value it.
"I think you should value the FA Cup, it has a lot of history."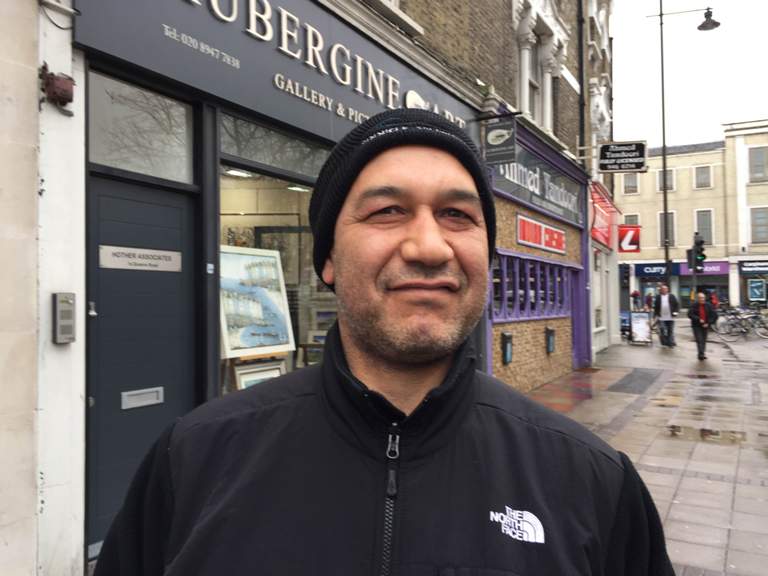 MUSTAFA URGENC: Thinks the FA Cup should be valued
Office administrator, Ali Alcock, 54, admitted he was disappointed when he saw who was in the Manchester City team.
He said: "I was watching it on the TV yesterday and was looking forward to a match between two full-strength sides.
"It was a kick in the teeth to anyone who was looking forward to a real game."
Daniel Webster, a 37-year-old council officer, thinks it was risky to throw away the FA Cup when Manchester City have not won anything this year.
He said: "You have to take your chance, there's no guarantee you'll win another competition, but you've got so far in the cup, so you should play your best team."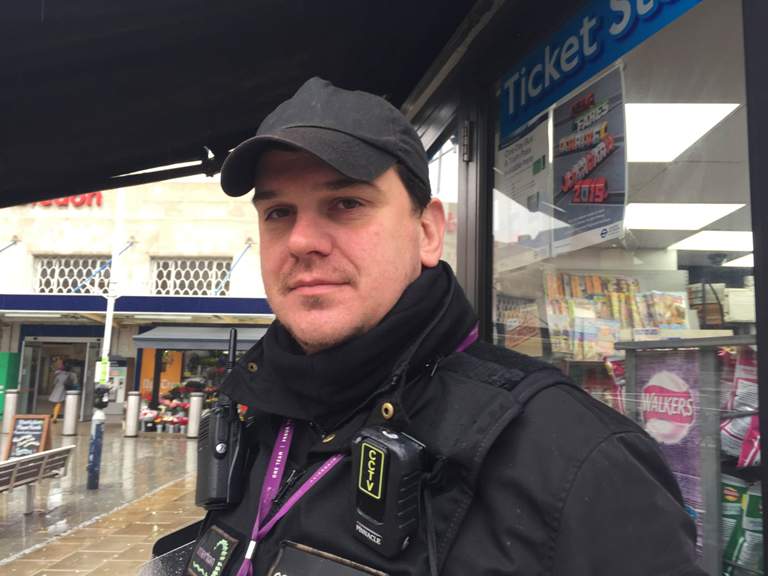 DANIEL WEBSTER: Thinks Pellegrini should have played his best team
Joe Dunne, a 35-year-old receptionist, said he was confused by Pellegrini's comments that it wasn't a big game.
She said: "The Manchester City manager said it wasn't an important game, so he understood why fans didn't but tickets.
"I don't get that. Every game in the FA Cup is an important game, so yes it did show a lack of respect."
Ahmed Waqas, a 24-year-old shop assistant, said he felt for the fans who went to the match.
He said: "If you're a fan, you would expect your team to play their best players, so you don't forfeit the match.
"It's bad for the fans, you pay for a ticket and would want to see your best team."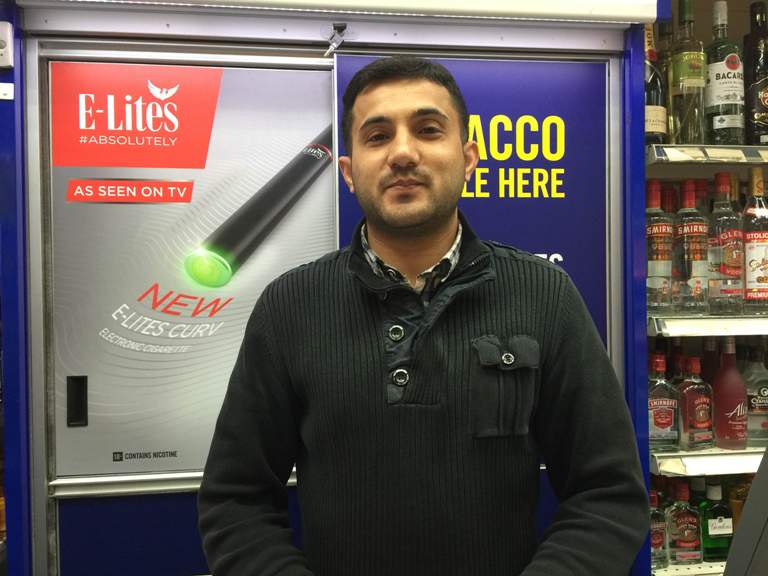 AHMED WAQAS: Thinks it's unfair on the fans
Toby Evans, a 28-year-old sound designer, admitted he was disappointed with the line up.
He said: "I think the team cheapened the value of the FA Cup, you would expect a team with as much money as Man City to be able to put a full strength side out."
Tony Miles, a 62-year-old black cab driver, said Manchester City should be able to play who they want.
He said: "They only had fourteen fit players, so they had the right to play who they want to play."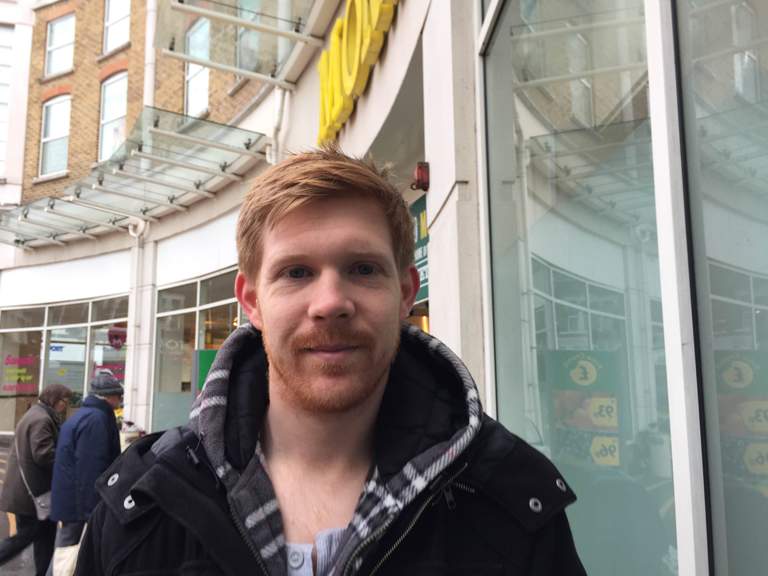 TONY MILES: Thinks Pellegrini had the right to play who he wanted
Featured image courtesy of BeanymanSports via YouTube, with thanks