By Kate Dennett
September 21 2019, 19.45
Follow @SW_Londoner
Taylor Swift's idea of a date night out in Brixton has been classed by residents as 'definitely not romantic'.
Taylor Swift's new song, London Boy describes some of the best spots in London for a day out with your other half.
Brixton is the only south London location to make the list – and many residents don't agree with Taylor's date choice.
London Boy details a day jumping around London from Camden Market to Shoreditch and then down to Brixton – creating the a tube-journey-from-hell.
Only 23% of people think that Brixton would make a good date night location, according to YouGov findings.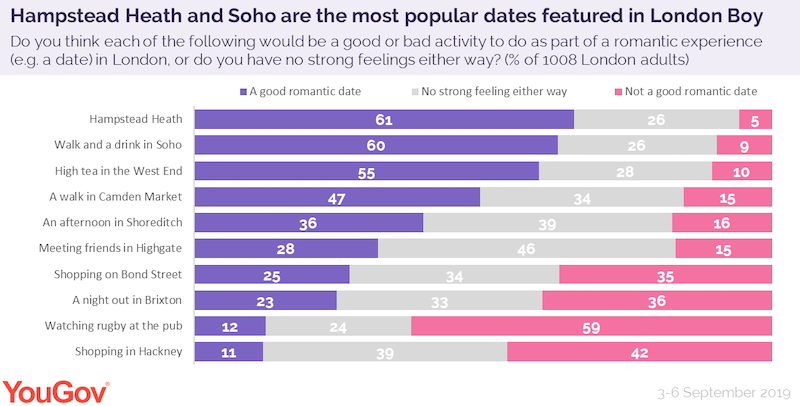 Henry Gillott, a 23-year-old Brixton resident, has only ever been on one date in Brixton. He took his date to the newly opened jungle roof terrace, Lost in Brixton.
He said: "I would usually go on a date after work and typically stay in central, either in the city or just outside. Clapham and Victoria are really cool places to go on a date as well.
"I love Brixton as a place, and there is lots going on, but it is definitely not romantic."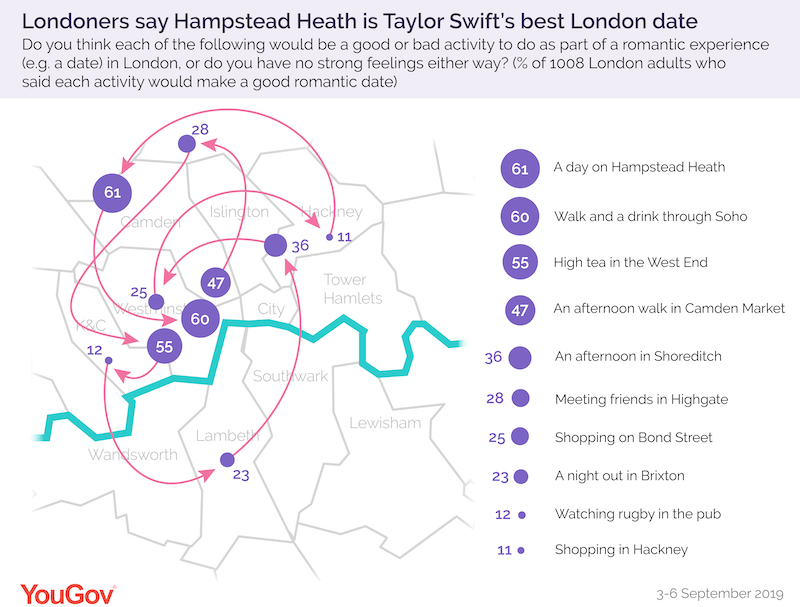 Mr Gillott has his Hinge profile set to 2 miles, giving him some options further afield than his hometown. His ideal date is to go for a drink, rather than spend the 'nights in Brixton' as Taylor Swift suggests.
But some residents have cherrypicked bars in Brixton that can make for a great date.
Angharad, 25, said: "The bar at the top of the Ritzy, Effra Tavern, Seven in Brixton Market and Three Eight Four can be quite romantic."
The Ritzy is a classic Brixton haunt, with the bar and cinema giving lovers a nice mix between conversation and entertainment.
Paul Antony, bar supervisor at the Ritzy, said: "Lots of people come in on dates. You can always spot them from their body language – whether they are leaning in or not.
"When they go to the bar, they always make small talk about what drinks they like – that's when you know they have never met before.
"There are a lot of interesting nooks and crannies in Brixton and you can turn a night with a drinking buddy into a club scene. There's also loads of exciting visuals as well which can distract if the date isn't going well. You can just say 'oh look at that' and its something good to reminisce on if you make it to the long-term."
But the Ritzy definitely does not suit everybody's dating needs, with 25 year-old Sophie wanting something a bit calmer than what Brixton has on offer.
She said: "I mean I guess it depends how the date is going. The romance gets kind of ruined when a man loitering outside the Ritzy is shouting at you for no reason!"
Brixton can suit perfectly for a boozy night at Effra Social or Hootananny, but is not always up everyone's street for a romantic first date.
Georgia, age 25 said: "Maybe not if your idea of romance is fancy wine and dine dates – but for sure if you prefer something more laid-back and chill."
Alex Exact, 21, said: "It is not stereotypically romantic, but might be for a couple who enjoy less touristy markets, edgy nights out, and possibly a hint of crime."
Taylor Swift may be loved by all of her fans, but her lengthy tube treks and her misjudged dating spots in London Boy are definitely not what young lovers are looking for.
Feature image credit: Eva Rinaldi.