The achievements of female rowers are being celebrated at a month-long exhibition launched by the Putney Exchange shopping centre and Crewroom on Friday.
Opened by the Deputy Mayor of Putney, councillor Richard Field, the exhibition comes three weeks before The Boat Race will feature both the men's and women's races on the same day for the first time in its 186-year history.
Taking place in the shopping centre, the photos and artefacts have been supplied by the River and Rowing Museum at Henley and include rare old black and white photographs of elite Edwardian female rowers in their cumbersome kits.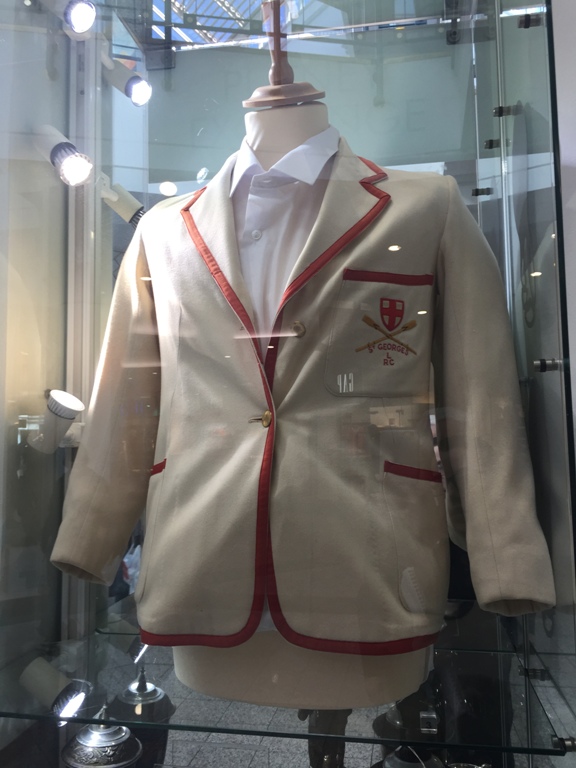 SUITS YOU, MADAM: A blazer worn by a rower is on display
There are also trophies and medals won by Amy Gentry OBE, founder of Weybridge Ladies Rowing Club, and images of ladies rowing pioneer Lucy Pocock and the oars made by her equally famous brother George.
In contrast to the gear from yesteryear, Crewroom, official supplier of crew kits for both Oxford and Cambridge's men and women teams, will have a pop up shop featuring today's high-tech outfits.
Speaking to South West Londoner, Crewroom director Maria O'Brien described the decision to feature the two races on the same day as historic.
She said: "The fact women are finally and deservedly getting centre stage at the same time, for the sport, is amazing."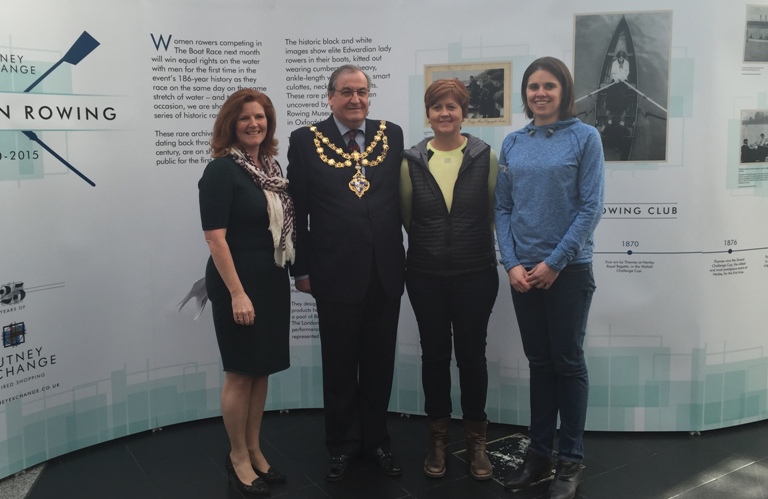 OARSOME FOURSOME: The Deputy Mayor of Putney helped to open the exhibition
She added the success of female rowers in recent years, notably at London 2012, has helped to elevate women to the status they deserve.
Rower Jess Eddie, who represented Team GB at the 2012 Olympics and competed at the World Rowing Championships, was at the launch and hopes the news will open the sport to more people.
"Hopefully young girls will watch it and turn on the TV and think to themselves, 'yes I can do that' and that is what sport is about," she said.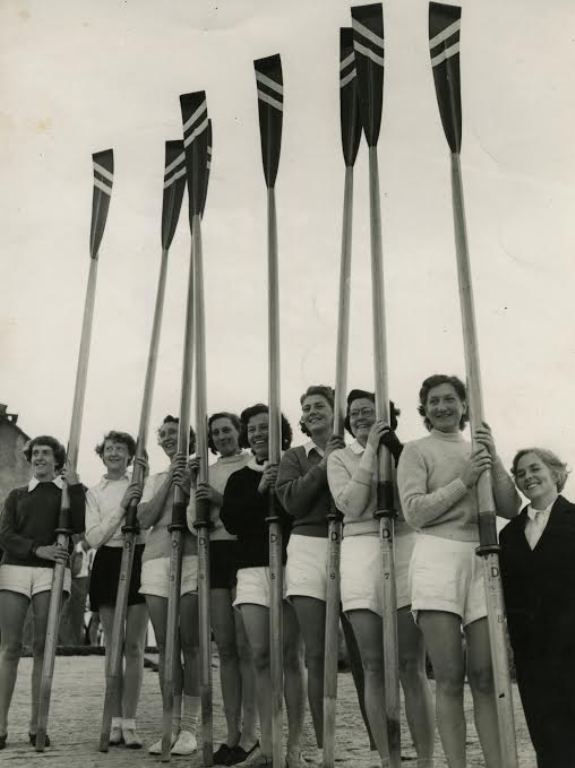 STANDING TALL: A picture of female rowers in the exhibition.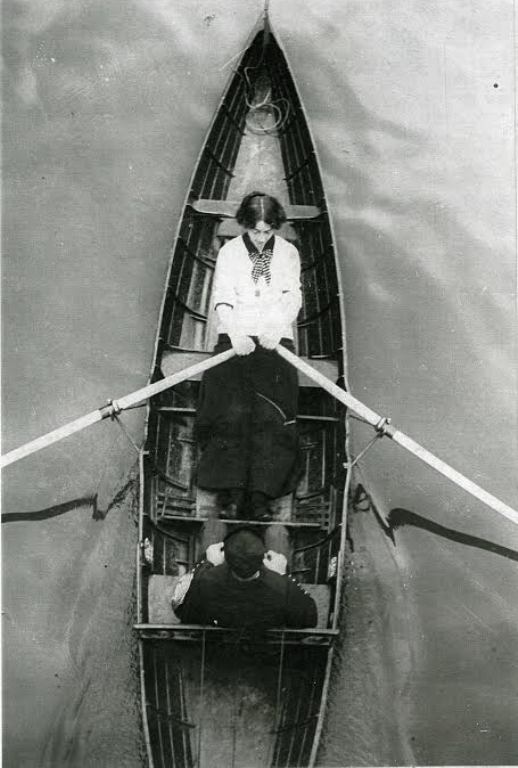 ROW, ROW ROW YOUR BOAT: Ladies rowing pioneer Lucy Pocock. 
Feature image of Amy Gentry OBE
Other pictures courtesy of the River and Rowing Museum, with thanks.