The rise of smartphones and tablets has changed our lives in so many ways, with one notable example being how it has arguably made gaming more accessible to the masses than ever before.
Passing the time on a bus or the Underground has simply never been easier thanks to the array of different titles which are available at the touch of a button, but research suggests that it is more than just Londoners who have taken to such titles. According to the gaming platform AppLovin.com, a massive 75 per cent of Brits have played a mobile title with many even turning to them in an effort to relieve stress and relax.
If you're one of the few yet to take the plunge, here we have outlined four different ways you can get started in mobile gaming today.
Discover the basics
A great place to begin with mobile games is to familiarise yourself with the classics, with the likes of Angry Birds and Candy Crush offering simple and addictive gameplay that can prove hugely enjoyable across any length of time.
AppLovin's study found that Candy Crush was particularly popular with female gamers, with more than half of women who have played a mobile game trying their hand at King's puzzle title.
Enjoy some casino classics
If you're a long-time fan of the glitz and glamour of casinos, why not try visiting an online casino site? As CasinoWings.com outlines, many sites offer the option of playing on the move either through mobile sites or via downloadable apps.
Such operators can also be a useful way to learn the rules, test your skills and get some practice in before you head off to a land-based casino thing here in south west London.
Create a clan
Like many different types of gaming, mobile titles often give people the chance to join forces and forge links with other players. The hugely popular multiplayer game Clash of Clans by Supercell is a great example of this, as it gives you the opportunity to build a community and then collaborate with others to participate in wars against rivals.
Originally launched back in 2012, it is a great way to meet other people and also enjoy gaming on a major scale.
Head into battle royale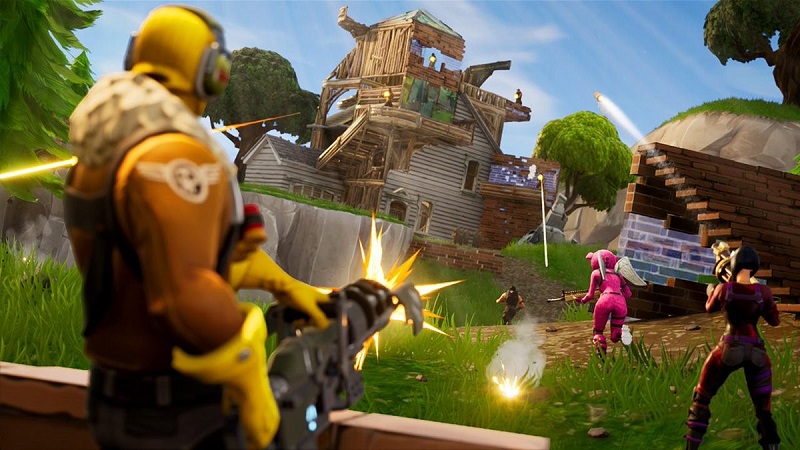 Picture source: @fortnitebattle via Twitter
Even if you're not massively into gaming, the chances are you will have heard of PlayerUnknown's Battlegrounds and Fortnite in recent years. The two games are prime examples of the current trend for so-called 'battle royale' games, in which players fight to ultimately be the last one standing.
While the games can be played on a range of platforms they are now also both available on iOS and Android, so you have no excuse not to find out what all of the fuss is about.
A whole world at your fingertips
Whether you're an experienced hand at gaming or a beginner in the world, there are a host of mobile titles available to suit all kinds of tastes and interests. We hope the examples above have given you some ideas about how you can get started in this world today.
Feature image source: Pixabay