Charity is defined in the dictionary as being both generosity and helpfulness especially towards the needy and suffering, and benevolent goodwill toward and love of humanity.
Nowhere is this better exemplified than in the small local charities that form the pillars of our communities.
All charities do important work, yet while large international NGOs have popular fundraisers and global influence, smaller charities continue to be there for the people that need them regardless of recognition.
In 2018 the Value of Small report, produced by the Universities of Wolverhampton and Sheffield Hallam, the Open University and the Institute for Voluntary Action Research for the Lloyds Bank Foundation, found that small charities were 'distinctive from public services and larger providers because of who they serve and what they do, how they work and the role they play within their communities and their contribution to public services.'
An update to this study was carried out in the wake of the COVID-19 emergency, which looked at how smaller charities responded during the first six months of the pandemic.
According to their findings, smaller charities demonstrated 'tremendous energy, flexibility and professionalism' at this time of worldwide uncertainty and added that many smaller charities 'showed up and stuck around to support vulnerable people when they were needed most in contrast to parts of the public sector who were slower to react.'
Alexandra Wyatt, Community Engagement Manager at Wandsworth Oasis, believes the success and appeal of their small charity lies in their loyal customer base and personable and original approach as a charity shop.
Wandsworth Oasis currently have nine charity shops across Wandsworth and one in Lambeth, which raise money for people living with HIV and AIDS.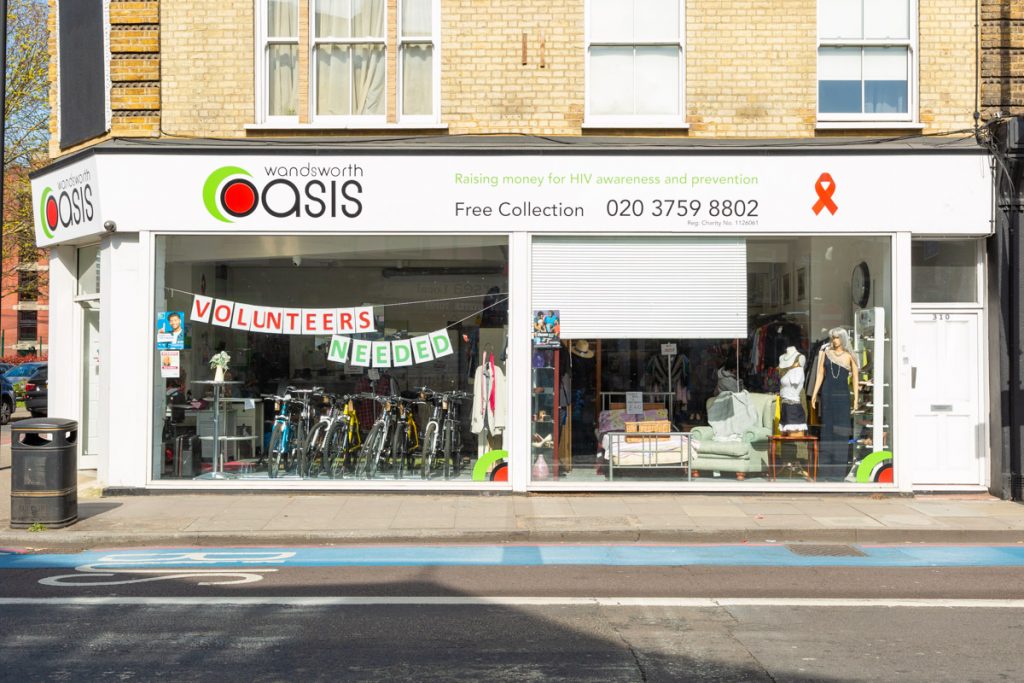 Their shop style varies from that of a more traditional charity shop to ones that have a more boutique designer inspiration.
Alexandra said: "Rather than being on a bigger corporate scale, we're much smaller and more community minded which I think is quite appealing to a lot of people."
They also stock furniture and run a free online collection service for anyone who wants to donate items that may be a bit bulky and hard to transport.
While the pandemic forced them to close their shops, they were able to bring many fundraising events online, such as a gin tasting workshop and a wine and cheese night.
They hope to bring their annual Red Ribbon cabaret back in person at the end of November, although it is still hard for them to make plans in a climate of uncertainty.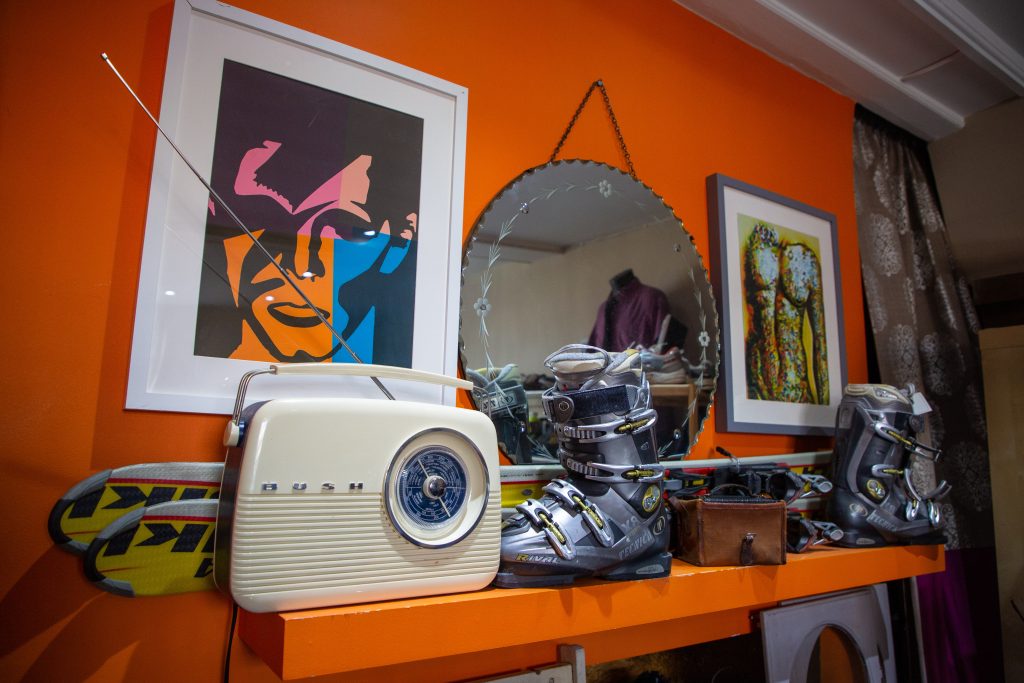 However, the COVID 19 situation has brought some others some surprising benefits.
Anna Culwick is the Head of Programmes at Learn to Love to Read, an organisation based in Wandsworth which helps children with their literacy skills and enables their parents and schools to support them.
Reading volunteers pre pandemic were sent into schools to help children who were finding reading tricky, but when schools first closed in March 2020 they retrained their volunteers to provide reading support over Zoom.
Anna said: "We tried to involve parents as much as we can because they have such an important role to play.
"So it's been really nice when our volunteers have been dialling into people's homes they've obviously met an adult in the home as well.
"The other thing that's been lovely is some of our volunteers have been able to support other children as well within the family."
As COVID 19 restrictions are lifted, the advantages of using online learning to access a wider community are coming up against new threats.
Sahana Gero founded World Heart Beat Music Academy in 2009, with the aim of promoting a love of music through teaching, performance and offering a safe space for young people to work and practice.
The creative industries has been one of the hardest hit by the economic effects of the pandemic, and as we move back towards normality there are fears arts education and music practice will be side-lined as students scramble to catch up with their studies.
Sahana is passionate about music not only as a form of artistic expression, but also as a gateway into helping young people in all areas of their life, as regular music practice teaches discipline and focus.
She said: "Music brings many opportunities, it opens doors, and you are part of a community.
"It gives you the freedom that nobody can take away from you.
"Everybody wants to listen to music, everybody loves music.
"If you play it will help you in every area of your life."
World Heart Beat have worked hard to make music learning accessible for everyone, by removing financial barriers and offering a wide range of musical genres and instruments to inspire their students.
Sahana added: "I see how happy everybody is in this place.
"When I hear that most people are unhappy in their jobs, I am shocked.
"When I spend my time in this music academy it's a really beautiful thing."
If anyone would like to donate or volunteer with any of these charities you can find links here:
https://www.wandsworthoasis.org.uk/
https://www.learn2love2read.org.uk/ (looking for reading volunteers to start in September)