London reading charity Doorstep Library has always recognised the power of the page.
Now, however, against a backdrop of widening attainment gaps, rising poverty rates, and the cost of living crisis, its work is more important than ever. 
The organisation, which now runs 19 projects across London boroughs and online, faces a growing waiting list of families and needs more volunteers to reach them, including in south west London.
The far-reaching benefits of reading for pleasure
According to widely-cited research by the Organisation for Economic Co-operation and Development, reading for enjoyment is more important for a child's educational success than their family's economic status.
Reading for pleasure in early childhood, has also been linked to improved mental health outcomes and cognitive performance (e.g. memory and speech development) in later life.
A youth mental health crisis
In 2022, the Children's Society reported a 50% increase over three years in the likelihood of young people having a mental health problem.
Attainment gaps are also worryingly high, with 2022 KS2 government data revealing more than a third of children on Free School Meals are leaving primary school without reaching the expected reading level.
It is a vicious conundrum and one that the London reading charity is determined to help tackle.
Brining books into the home environment
Doorstep Library officially launched as a charity in 2010 with one project and a team of four volunteers, following a pilot project run by Agnes Paroissien on a west London estate in 2008.
By door-knocking in disadvantaged areas, the charity brings books directly into the home, helping children to discover reading for enjoyment.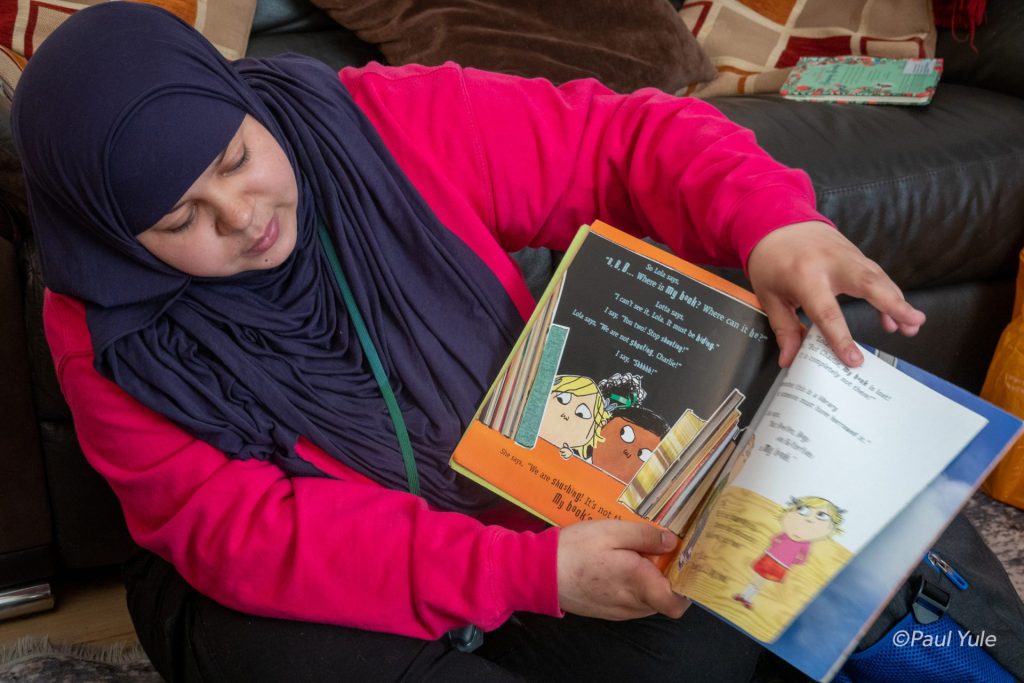 CEO Katie Bareham has been involved with the charity since its pilot project, where she began as a volunteer.
When 49% of families have cut down on buying books following the rising cost of living, and half a million children in the UK don't own a single book, it is a vital service.
She said: "There's nothing quite as magical as ringing the doorbell and hearing the excitement of children as they run around, saying: 'Open the door, it's the Doorstep library!'.
"When you're already struggling to pay to heat or light your home or to feed your children or to put nappies on your baby, you're not going to go out and buy books."
A full-circle moment
A poignant moment for Bareham, was when a young woman recognised a group of Doorstep Library volunteers, and asked them whether she still worked there.
The woman told them that because of Bareham's visits, she had been the first person in her family to attend university, where she received a first-class degree.
Bareham said: "I can still remember this little girl who wasn't really sure about books when we first started visiting, and then just really blossomed and loved reading and really figured out what made her tick as a reader and what type of books were right for her."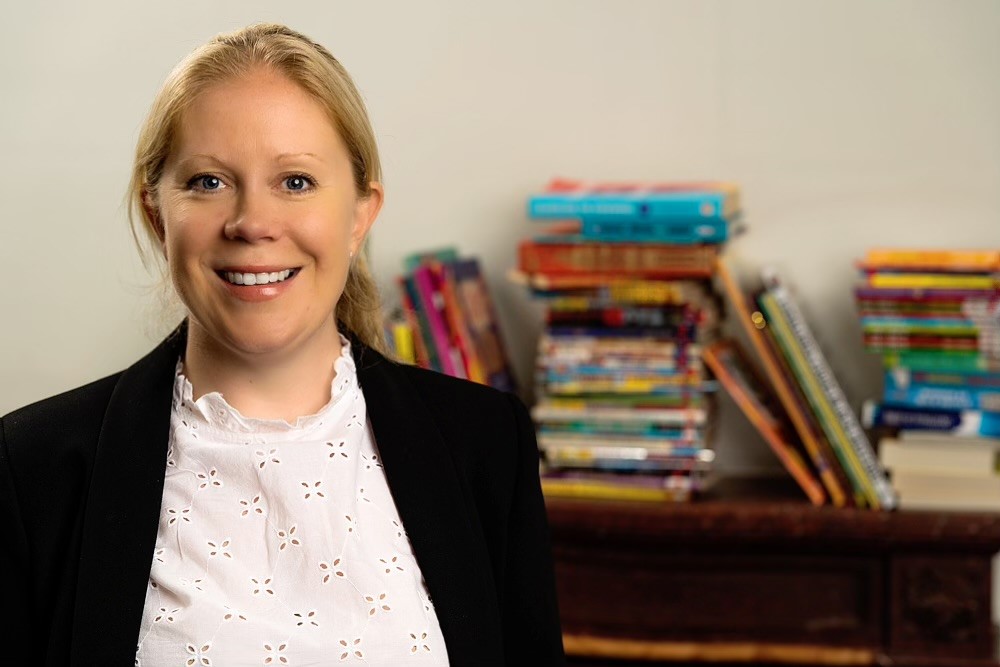 University, Bareham stressed, is not the end goal, though. It's an added bonus, but the aim is to give young people the best chance to succeed, thrive, and be happy. 
Children with a poor vocabulary aged five are, on average, compared to other children, more than twice as likely to be unemployed at age 34.
Support beyond the book
Doorstep Library brings joy and escapism to children, but it helps parents and guardians, too.
Volunteers working with families at home will signpost them to other community services like food banks, baby banks, Citizens Advice, and even half-term activities.
Bareham said: "I have had mothers in the past say to me: 'You are the only adult I speak to each week.' They will literally drop off at school, perhaps go to the shop on their way back, stay at home, go and do their journey in reverse.
"Having someone who will just listen, whether you're talking about whatever was on TV yesterday or talking about the weather, or you're talking about something really deep and meaningful with them, it actually can be a bit of a lifeline."
A positive post-pandemic outcome
The pandemic was particularly tough for Doorstep Library's families. Many had no private outdoor space and limited internet access.
However, the pandemic did enable the charity to adapt its services. 
The charity began by recording staff and volunteers reading stories, which evolved into online sessions for the families and then into its own program.
Bareham added: "It opens things up geographically, and has actually, in some instances with families, taken away some of the barriers, where they didn't want people in their home, or there was a nervousness perhaps."
The charity now has a waiting list of families who desperately want online visits. You can find out about volunteering here.
Or, if you are in Tulse Hill, Hammersmith, Brixton, Parsons Green, or Fulham Broadway, there are in-person projects which urgently need volunteers. 
Inclusivity is key
Doorstep Library worked with more than 630 children in 2022-23, many of whom have English as a second traditional language.
Bareham explained how vital it is that the children see themselves in the books they explore. 
She said: "We get children say: 'Princesses can look like me?' Or: 'Doctors can look like me?'."
Indeed, National Literacy Trust research indicates children are more likely to read if they can access books that represent them.
At a time when children's reading enjoyment is at its lowest level in almost 20 years, Doorstep Library's work is vital.
Whilst the charity hopes to expand geographically in the future, the immediate plan is to bring the joy of reading to as many households as possible — which you just might be able to help with.
Find out more about volunteering here, and donate to the team's Royal Parks Half Marathon "Running for Reading" campaign here.
Featured image is provided by Doorstep Library