Asia's largest gaming cafe chain opened its first European store on Charing Cross Road in January to bring eSports to more people.
Mention video games and many people will think of young men, living in their parents' basement, eviscerating each other online all hours of the day and night. 
But competitive video gaming, or eSports, is a booming industry.
According to the British eSports Association, the sector is set to be worth more than £1bn by 2020.
And a YouGov report found 35% of British adults are aware of eSports and 7% have watched it.
There's even talk of competitive video gaming becoming an Olympic sport one day.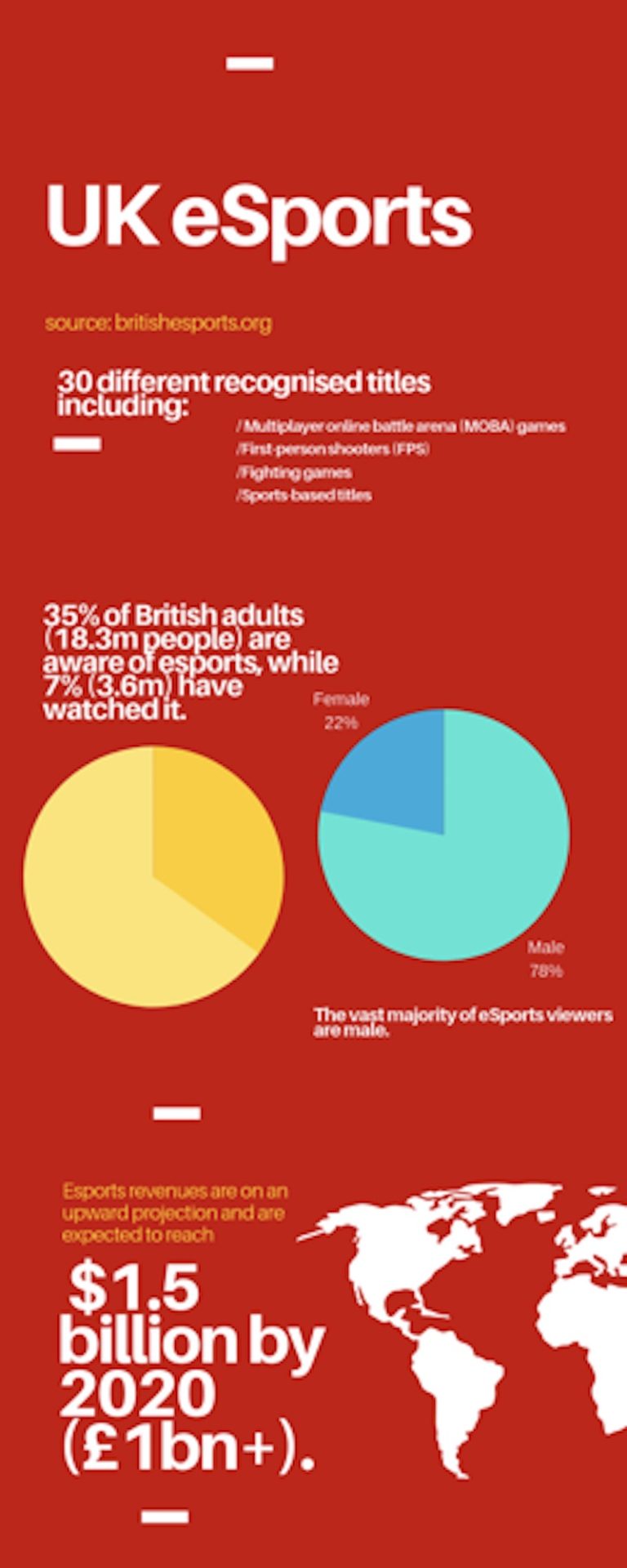 Wanyoo, Asia's largest gaming cafe chain, opened its first European store in London's Charing Cross Road in January 2019.
According to Wanyoo store manager Joe Xie, London was the obvious choice.
Mr Xie said: "We have a 20 year history here. We know we have a customer base here. We are near the universities such as UCL and our main customer group is teenagers and students."
On the topic of expansion, Mr Xie thinks that Wanyoo will soon have three more sites in London. 
And he thinks the unlikely location of Coventry will host the next Wanyoo site.
Mr Xie said: "One reason is we have done market research. It's a very concentrated place – where people go is very centralised. The universities and the railway station are all close. It's very suitable.
"There's also a lot of chinese students!"
Although video games have a reputation as a solo pursuit, what underpins Wanyoo and other gaming cafes is the social aspect.
While there is some fluctuation between weekdays and weekends, Mr Xie said every day 500 people walk in to Wanyoo on Charing Cross Road. Of those, about 300 sit down and stay.
Vasta Zhan used to be a customer at Wanyoo, before getting a job there two months ago.
Mr Zhan said: "The owner is my friend. I used to be a bartender.
"This is a good place to just meet here and play here and become friends."