Britain will soon become one of the first countries in the world to levy a tax on sugary drinks after George Osborne unveiled the news in his eighth budget on Wednesday.
In a move that has received welcome support from health campaigners and the NHS, the Chancellor will introduce a 24p-a-litre tax on drinks such as Coca Cola and Ribena which contain the highest amounts of sugar.
Mr Osborne's decision will attempt to raise an estimated £520million for the Treasury, which will be invested into school sports programmes across the country.
Celebrity chef Jamie Oliver, who has lobbied for a sugar tax for many years, was delighted with the news and posted a message on Instagram saying "we did it!" after the announcement.
He added that it is a profound move that will ripple around the world as business should not come between children's health.
With that in mind, we took to the streets of Wimbledon to gauge the opinion of the public to see if Mr Osborne was right to introduce a sugar tax.
Do you think George Osborne was right to impose a sugar tax on fizzy drinks?
YES          NO
80%         20%
Lee Hurrell, 33, from Epsom, who is training to be a teacher, said: "Yes I do agree with it. I think the public should be persuaded not to buy so many sugary drinks.
"I think there are so many healthier alternatives.
"I think some parents are aware of this problem but others aren't aware of how widespread this problem is becoming.
"But having said that, it's difficult because I'm not a parent myself and so I don't know what it's like."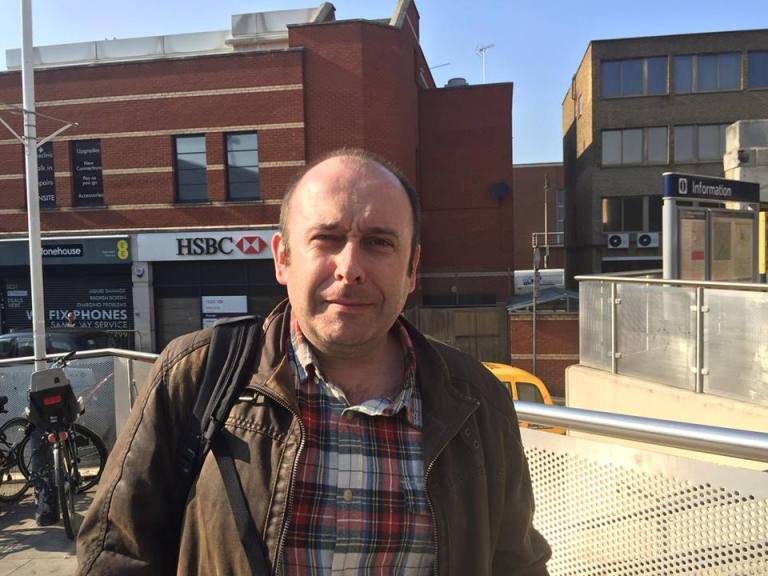 LEE HURRELL: Agrees that the public need to be dissuaded from buying sugary drinks 
Roberta Vainonyte, 29, a dental nurse living in Wimbledon, said: "Yes, I think they are right to do something about it.
"But having said that, I'm not sure what kind of effect this will have in the long run when you look at things like cigarettes as people still buy them despite their high price so I don't think it will do much.
"As a parent I do buy these sugary drinks but only on occasion. I don't think I buy them as much as other parents but then again I only have young children so I make the choice for them."
Retired engineer Michael Smith, 82, from Guildford, said: "Yes I think he was right to do so. He was responding to the public opinion on the dangers of these drinks and treats with so much sugar in.
"Young people are so impressionable so it was a good move, but in terms of the tax I'm not sure how big the impact could turn out to be.
"I'm sure there's more that could be done than just introducing a tax."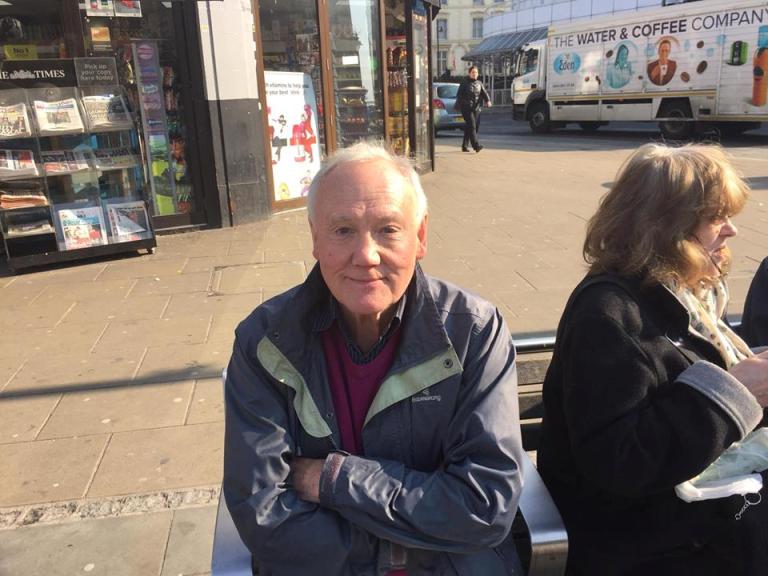 MICHAEL SMITH: Doesn't think a tax is enough 
Paul Stephens, 49, an accountant from Epsom, said: "Yes absolutely. People just don't realise how much sugar is in these drinks, there are spoonful's of it in each one.
"But you can't legislate for things like this. There's nothing to legislate against. Chocolate bars have so much sugar in them and you can't legislate against them."
David Peters, 30, from Wimbledon said: "I think with the problems occurring with the NHS at the moment and the strain that it's under it seems like a natural thing to do to try and tackle this problem.
"So I'm quite happy with it. But ultimately the responsibility falls with the parents and the education system and predominantly not that of the government.
"People have spoken before about tackling this issue in different ways, such as advertising and watersheds but because advertising as it is there's always going to be a way that children are exposed to this through things like their smartphones.
"It will always get through, no matter how you block it. I just don't think this problem will ever be tackled."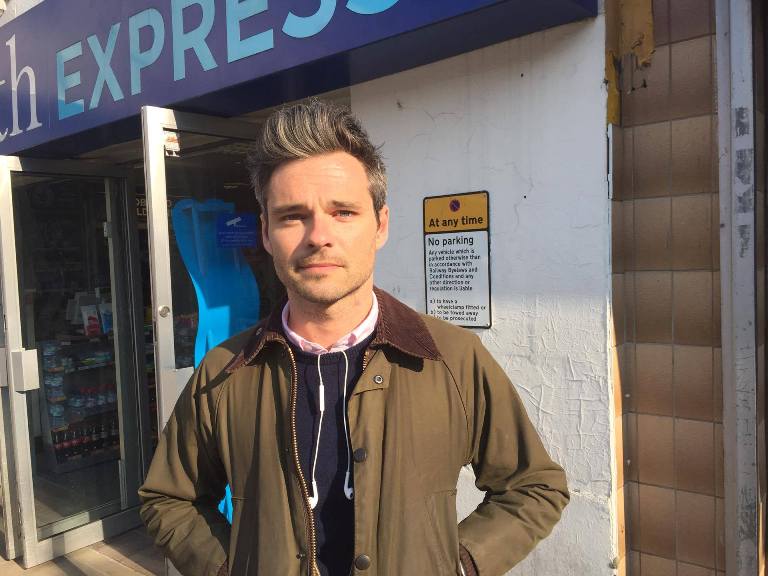 DAVID PETERS: Thinks it is the problem of parents not the government 
Peter Bendixen, a 29-year-old engineer from Wimbledon, said: "I agree with it to be honest with you. I think people need to eat a lot less sugar in their lives. The fact that the tax is to be spent on sport too can only be a positive thing."
Milda Cizeikaite, 30, a market researcher from Chiswick, said: "To be honest it does not affect me that much.
"I am not a big fan of sugary drinks myself. On the one hand other I think people who are used to having sugary drink in their lives, then it won't affect them really.
"They will still go a buy to drinks even if the prices go up.
"But having said that, you can always buy sweets and crisps so if you are getting priced out of buying sugary drinks then there are alternatives for people to still have sugar in their diets."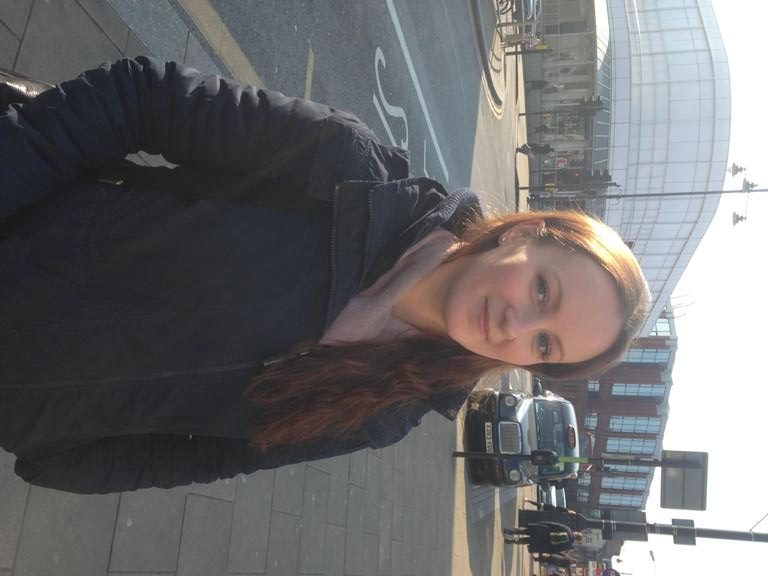 MILDA CIZEIKAITE: Doesn't think it will affect anyone
Michelle Mungadzi, a 37-year-old administrator from Thornton Heath, said: "I'm probably not a fan of it. People can make their own choices in life. If you want to drink sugary drinks then you can drink it.
"If you enjoy it, you should be able to enjoy it, the government shouldn't get involved. It's bad enough as it is.
"I'm not really a big fan of sugary drinks but I do drink lemonade sometimes but I know a lot of my friends do as well and they are quite healthy. Why should they be told otherwise?"
Mohamed Rabhi, 44, a deliveryman from Mitcham, said: "I agree with that proposal. Anything that is important for the future can only be a good so why wouldn't it be?
"It is a positive thing to have and will help stop bad habits from happening in the future. And if the money is going towards things like sports then it's even better."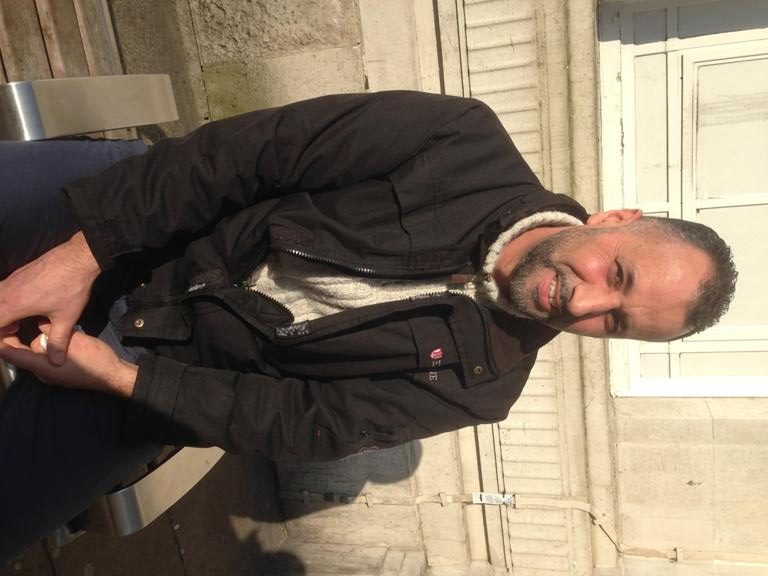 MOHAMED RABHI: Think it is positive for the future
Tony Holloway, a 50-year-old civil engineer from Wimbledon, said: "It's a great thing. It's a great thing for the kids and will stop them drinking all those fizzy drinks that are on the shelves.
"And for it to go towards sport, well it drives the whole thing further doesn't it?
"My girlfriend is a fitness instructor so we are very much on board with this. Why should all those companies get away with offering these sorts of sugary products without clearer labels? That should be the next step."
Featured image courtesy of EDP24 via YouTube, with thanks