"I was 14 years old and wanted to kill myself."
This is the shocking admission Londoner Eddie Cobb, made when recalling her distressing experience of being the victim of cyber bullying.
The 23-year-old enduring months of abuse by people at school just because of the way she looked.
Miss Cobb revealed: "I was bullied because I had ginger hair and was overweight.
"Physically I was spat on and beaten up. Online it was everywhere – they made groups up about me on Facebook, created fake profiles, events and posted abusive comments.
"There was no real hiding place – it was so embarrassing. The whole school, 300 people, would see these nasty comments and things the bullies would say about me."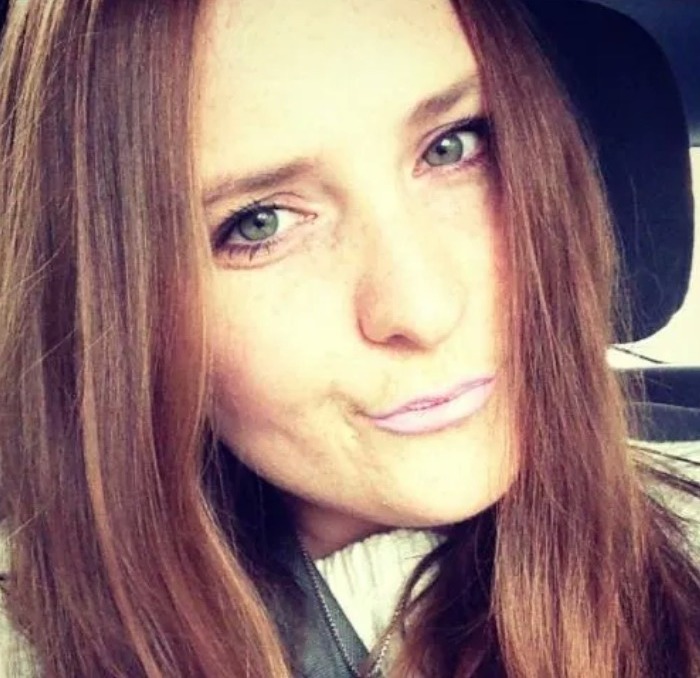 CYBER BULLYING VICTIM: Eddie endured months of torment online and at school
Sadly this isn't an isolated incident. Last year feminist campaigner Caroline Criado-Perez was subject to death and rape threats online following her success in getting the Bank of England to reinstate a woman on a £10 note.
Chloe Madeley also received rape threats on Twitter in response to her mum Judy Finnigan's opinion on rapist footballer Ched Evans.
This is just the tip of the iceberg and now the government has announced it wants tougher sentencing for internet trolls who abuse others online.
Justice Secretary Chris Grayling is looking to quadruple the current six-month term to up to two years.
But as Eddie's case proves it isn't just celebrities who can be victims, and now a Battersea organisation, Cyber Learning Attitude for Youth Media, (CLAY) is determined to tackle the issue head-on during Anti-Bullying Week (November 17-21).
Eva Wynne, 40, founded the group following a youth work session when she discovered teenagers sharing explicit footage on their mobile phones.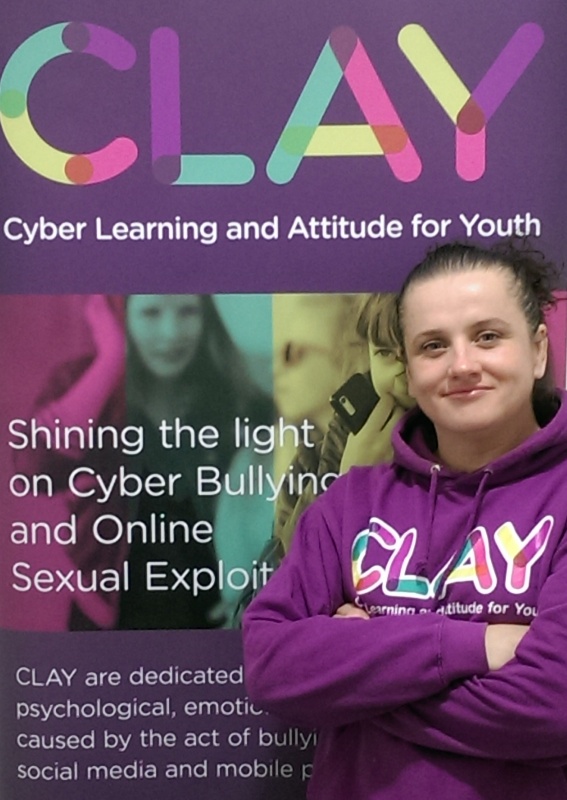 FIGHTING BACK: Eva is hosting youth work sessions to combat the problem
Eva explained: "What really turned my stomach was this act being shown on YouTube.
"I wondered what happened to the girl, not only the trauma of the abuse she was receiving online but the added humiliation of people seeing and sharing it around as entertainment."
In response to this Eva will run interactive workshops that focus on raising awareness through role-play in a bid to combat this type of behaviour.
The workshops explore common themes that occur in cyber bullying such as an explicit picture taken and maliciously posted online or friends falling out and one ganging up with others to post abuse.
Miss Wynne said: "The point of the role-play exercise is to raise awareness as many teenagers do not realise what they are doing and just join in.
"We ask the class what's going on with the victim and the bully and also what the situation can lead to.
"We want the teenagers themselves to come up with the answers because it gets them to think about what they and others are doing.
"It's also an opportunity to signpost to services such as ChildLine or the welfare service at the school."
According to the NSPCC more than 4500 children called ChildLine regarding cyber bullying last year.
This week is #AntiBullyingWeek. If you are worried about a child at risk, please have a look at our advice here: http://t.co/1ZFKdIfKpk

— NSPCC (@NSPCC) November 17, 2014
East London parent, Lisa Bailey, visited her 12-year-old daughter Kelsey's school about the cyber bullying she was experiencing.
The 44-year-old found that teenagers were creating group chats where they would post a day's-worth of abusive comments and then invite her daughter into the chat so that she could see the things being said about her.
Ms Bailey said: "As a parent, I went up to the school, but they couldn't do anything because the bullying was happening online and involved kids that were not part of the school.
"Before bullying was in school and it stayed there – now they all get involved both inside and outside school."
Support Anti-Bullying Week by sharing the new ChildLine video. #stopbullying http://t.co/Nw4VWlUX6Y

— Arlene Phillips CBE (@arlenephillips) November 17, 2014
The situation continued for the whole of Kelsey's first year of secondary school when she was referred for counselling just before the summer holidays.
Fortunately for Kelsey the situation calmed down with no further incidents when she returned.
However for Eddie the repercussions of the abuse she suffered had a lasting impact on her, during her teens she turned to drugs to numb the pain and developed body dysmorphia.
Through her twenties she sought help for her drug addiction and illness through therapy.
"I suffered years of this abuse all throughout my childhood," she admitted. "By the time I hit my late teens the damage had already been done."
If any young person is affected by cyber bullying they can contact ChildLine on 0800 1111 the National Children's Bureau on 020 7843 6000 or visit www.ncb.org.uk
For more information about C.L.A.Y Media call 0203 322 9710.
Featured picture courtesy of Janet Isn't Real, with thanks