A group of nervous, stilettoed women, almost all Polish and all aiming to be the first Miss Generation UK, strut towards a mirrored wall.
They each stop, hands on hips, to flash their most radiant smiles. On 26 January, Chiswick will play host to a new kind of beauty pageant.
Miss Generation UK will see 12 women aged 25 to 50 take to the stage at The Union in Chiswick Business Park to show they have what it takes to win the first crown.
The night will involve a Q&A in front of a panel of judges and a series of catwalks and costume changes.
Izabela Wodzynska, a pageant manager, said: "The idea for Miss Generation came from normal women.
"They asked us why there were no competitions for older women. And it was true – we were meeting all these people with incredible stories but they couldn't compete in most pageants because of the cut-off age. So we thought, why not?"
Ms Wodzynska, 24, a motorcycle gear saleswoman, has spent her free-time over the past two years helping out at Miss Polski UK and Ireland, a pageant for 18 to 27-year-olds of Polish origin.
"We wanted Miss Generation UK to be different. We wanted to recruit women of as many different nationalities as possible to reflect British diversity, but it was hard because our community is largely Polish and it's our first time doing this." said Ms Wodzynska.
Of the 12 participants, two women are British nationals, one is from the Czech Republic and the other nine are UK residents but Polish by birth.
British contestant Shamila Mazhar, 39, travels over four hours from her home in Manchester to attend the pageant rehearsals.
She found out about Miss Generation UK when a friend was handed a promotional leaflet in a shop and then submitted an application on her behalf. She was stunned to be made a finalist but wanted to compete to represent women of different ethnicities.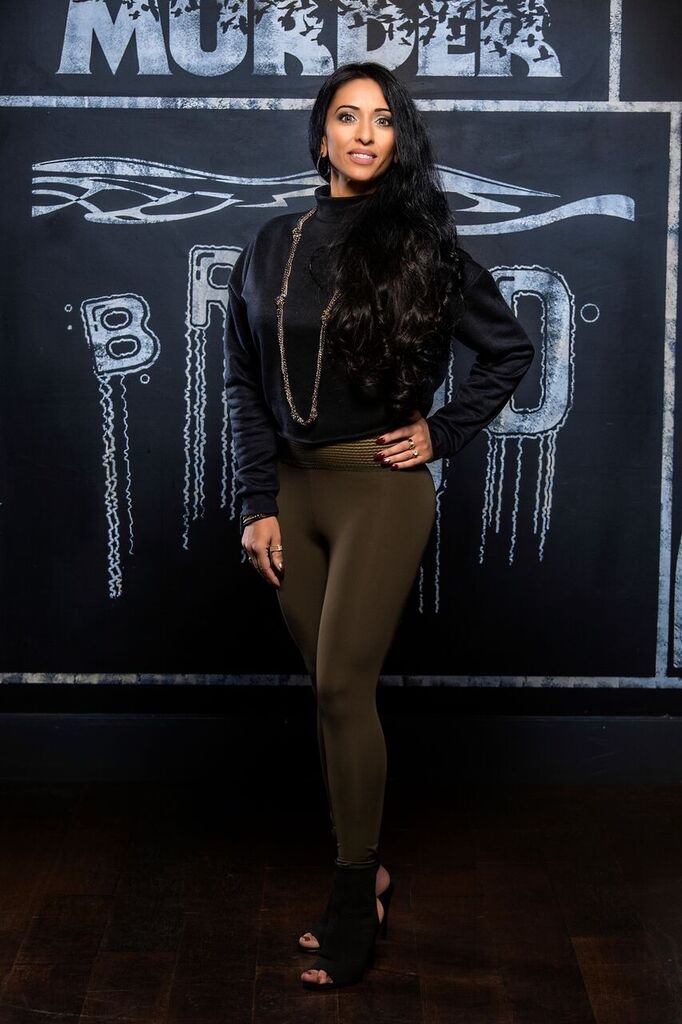 HAVING FUN: Shamila Mazhar wanted to take part to do something different.
"I did struggle a bit with the diversity at first, given that I'm the only Asian face and I don't speak Polish," said Ms Mazhar, a fitness instructor.
"But all the girls are so lovely that it actually just feels amazing. Ultimately we're all in the same situation – we just want to do something different in life.
"I've not even thought about winning – I don't expect it. It's the month of my fortieth birthday and I just want to participate and have fun."
Katerina Novakova, 35, a waitress, aspiring actor and boxer, said she wouldn't have entered a pageant when she was 25 because of crippling shyness, but as she's got older and more self-assured she's begun seeking out new challenges.
"When people have anxiety and depression it helps to do this kind of stuff. Acting, performing, boxing – they're all the same thing, they help you play a role and give you an inner strength," she said.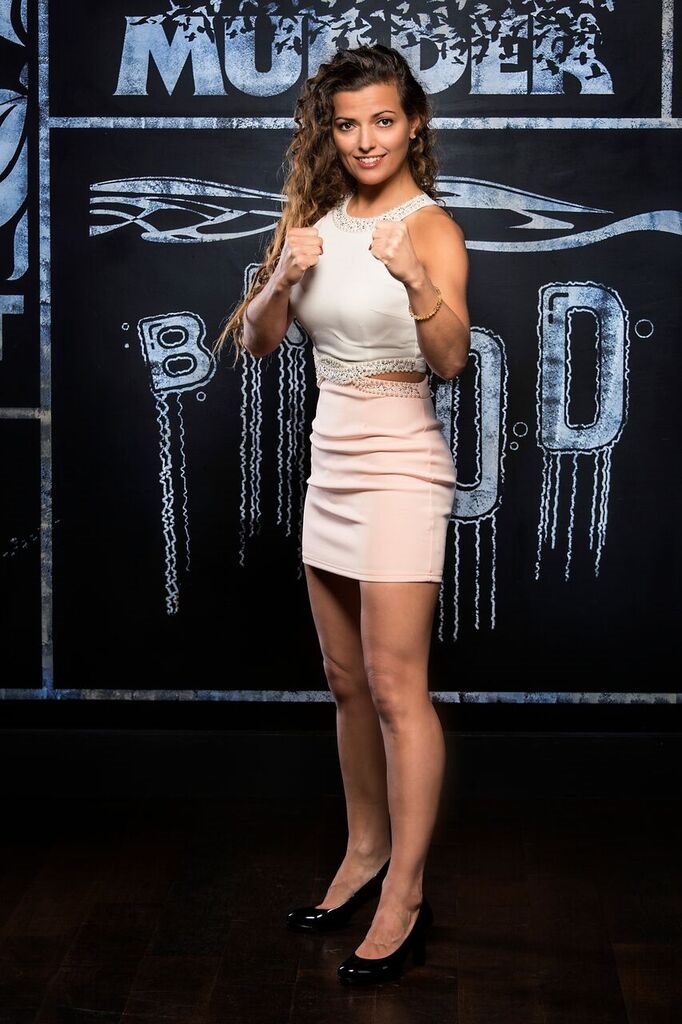 PLAYING A ROLE: Katerina Novakova says activities such as the competition help her find her inner strength.
The Czech national lived in Switzerland and Australia before settling in east London two years ago.
"I've travelled the world so I feel like I'm a bit of every country. That makes me a good representation of London – it's such a multicultural city,"  she added.
Polish contestant Ella Vine, 33, has lived in the UK for 11 years and has occupied herself with a diverse range of pursuits. Currently working in Birmingham as chief operating officer of the Global Kidney Foundation, she has also found time to be crowned three-time Polish chess champion, train as a psychic medium, and model for plus-size clothing label Scarlett & Jo. She also owns her own underwear brand – Ella Vine Lingerie.
"I am the only plus-size contestant in this competition, and that takes a lot of courage. But this contest is for any age, any woman, any size and that's what encouraged me to do it," she said.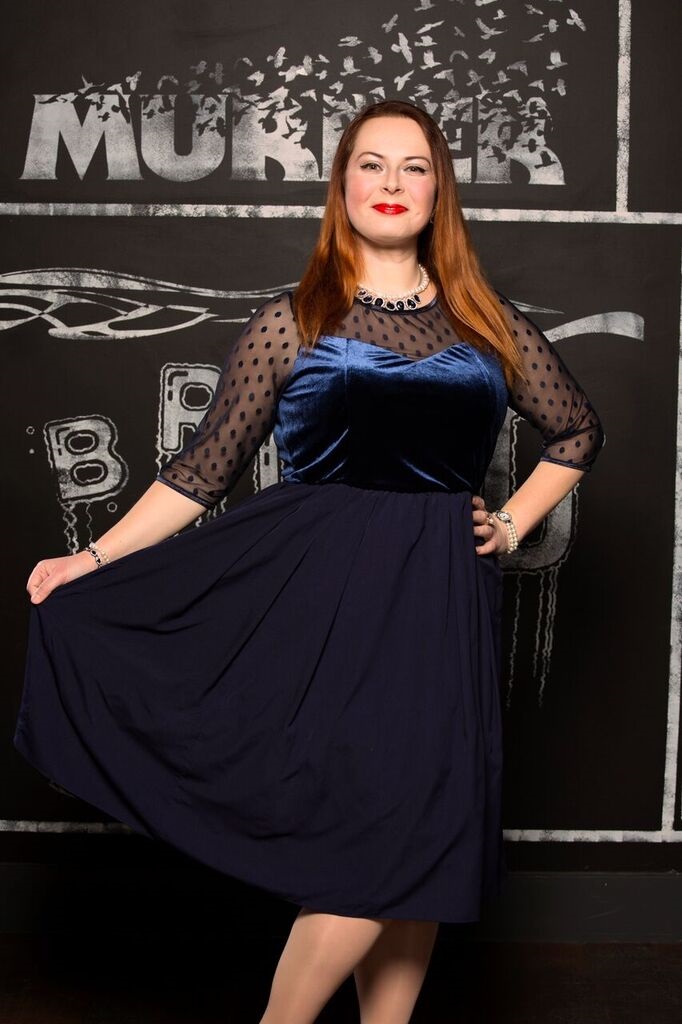 CONFIDENT: Ella Vine says that inner beauty is what shines through when you have confidence.
"I don't believe I'm the most beautiful woman in the world or anything like that. I'm confident because of all the things I've done in my life and that's what's most important: a person's inner beauty that shines through to the outer world," she added.
And do the contestants think world peace is achievable?
"Oh I knew someone was going to ask me that!" said Mancunian Ms Mazhar.
"Right. Here's what I reckon: in our communities we need to all be united. If we all have some sort of connection and an understanding of people's cultures, races, religions and backgrounds I think we can overcome any problems."
Politicians take note: Miss Generation UK may be an example to us all.