A former member of the armed forces will run, cycle and kayak 200 miles to the site of the Battle of the Somme to raise money for a homeless charity in Richmond this summer.
Joel Whittaker, 39, will be joined by fellow former-members of the armed forces Louise, 34, and Chris, 28, to mark the 100-year anniversary of the battle.
The trio will be raising money for SPEAR, a charity which works with homeless people in and around Richmond and Merton, and Walking With The Wounded which supports wounded servicemen and women.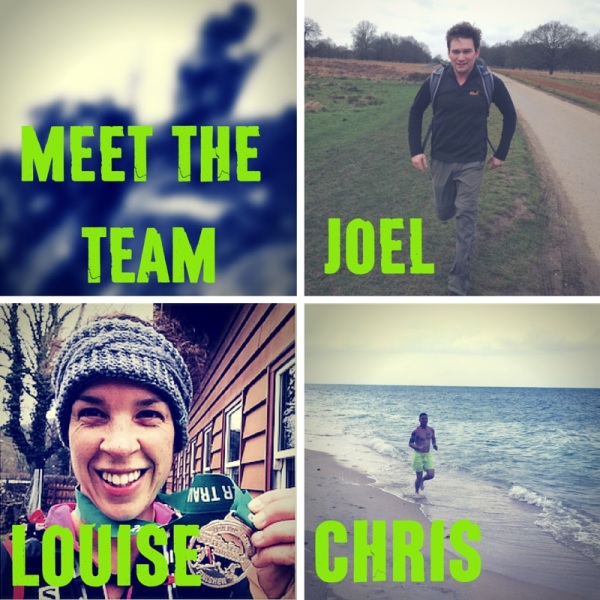 DREAM TEAM: Ready to take on the challenge 
The 200-mile route from London to the Somme will push the team to their limits, something Joel is familiar with having previously worked in hostile environments in Iraq, Syria, Libya and Afghanistan.
Joel said: "It's a high mileage event, cycling 80 miles, kayaking about 20 and then running for a straight 100 without a rest.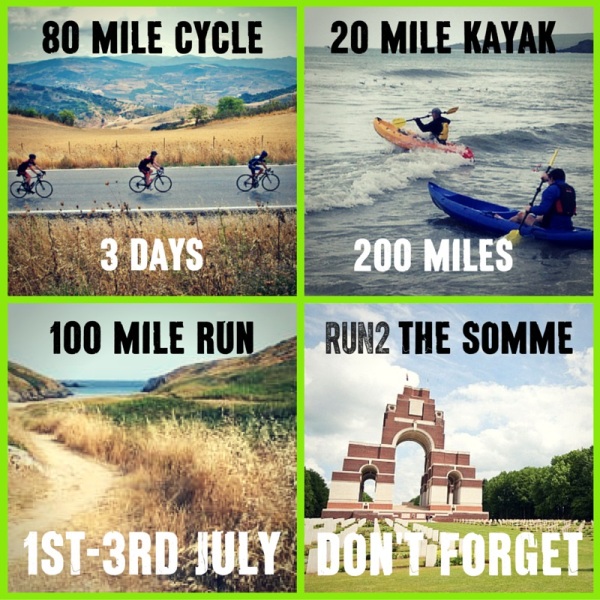 GRUELLING: What the group have set themselves up for
"Our training is based around endurance and that really is hours on seat.
"As a team we're getting together this Friday near Henley-on-Thames but ultimately it is about time on the seat and building up the endurance.
"Trying to fit training into every day working life is always handy.
"Today is a classic example, I am going to cycle to a meeting in London.
"It is all about trying to fit high endurance activity into everyday life."
The team will be taking on the challenge from July 1-3 to coincide with the commemorative services taking place.
Joel said: "We all love endurance events, so we're really just a team that likes to get out there and do a good event."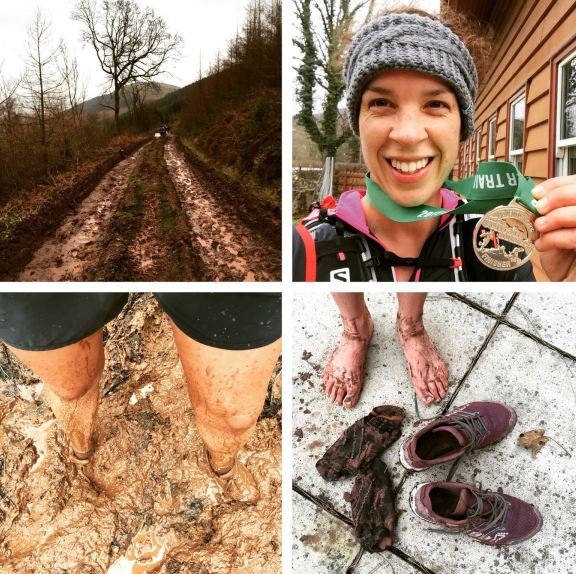 STUCK IN: Louise isn't afraid to get muddy
Walking With The Wounded ties in with Joel's previous experience within the military.
He explained: "I have heard of people who have left the forces, becoming unstuck and ending up homeless living on sofas and in cars as opposed to actually being outdoors so it's a big issue for the forces.
"So I thought let's not just go with the big military charity and let's look for a more local one we can assist."
A quietly confident Joel admits he does not have a set training schedule in place.
He said: "I would say an estimate of easily 100 miles of running a month, same for cycling and between 20-30 miles of kayaking.
"The trick actually is not to over-train, I'm pretty confident about endurance from what I have done with the military and the events that I have done since then.
"You don't want to be over-confident but I have seen people over train and I have over-trained before and been completely worn out for the event.
"It's better to save a bit in reserve."
The former military man admits he might not train so much if he was doing the challenge solo.
Joel said: "Teamwork is what motivates my training, if I was doing this on my own I don't think I would train quite as hard.
"But because I am doing this with other people and they are putting in the effort, I am putting the effort into my training which I may not have done quite as much had I been on my own.
"Training as a team is super important but it is actually quite difficult as we are all from different parts of the country.
"This Friday's meet up for training is actually really quite tough to get and it's good for helping us to get to know each other a bit better.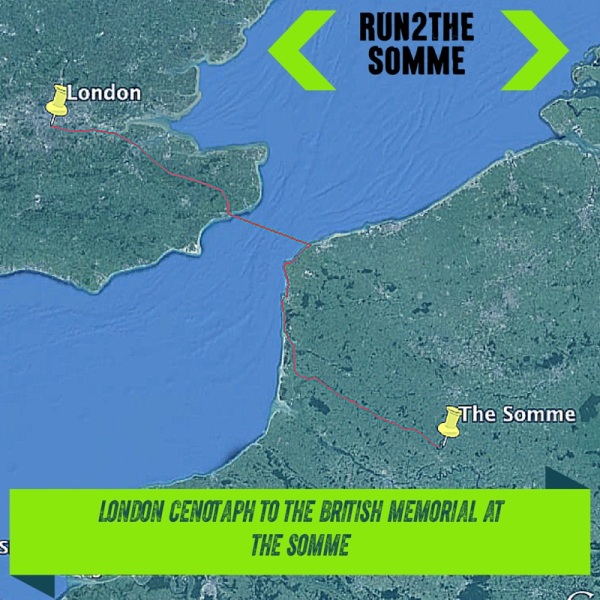 THE ROUTE: The trio have given themselves just three days 
"Working out any issues now before the big event itself but the training will mostly be done individually."
Joel said it is difficult to build publicity for the challenge even though he is doing as much as he can to raise money and awareness for the two charities.
He explained: "It is tough, with both of these charities people don't seem to care too much really.
"What I did was I went down and filmed a couple of people who work at the charity and I am hoping to do a bit more of that and what they do so as to help people get more engaged by what we are doing.
"If I just ask for cash for homeless people we're not going to get anything at all.
"It's almost the same for the military people with all the military charities falling out of favour so it's quite difficult to raise funds for those guys."
Follow this link to find out more about the team's preparations and how to support Joel and the two charities he is fundraising for.
Images courtesy of Joel Whittaker, with thanks