A rising TikTok star wants to challenge stereotypes and put Hounslow on the map with videos that showcase the town's social appeal.
Angelina Perello Javar is studying Theatre and English at Bristol University and has lived in Hounslow her whole life.
The 20-year-old content creator can be found gracing Hounslow's streets as she asks members of the public questions like, 'What's your favourite restaurant in London?' and 'Do you have a hidden talent?'
She said: "If you really talk to the people in Hounslow they're just vibes, they're jokes. Never judge a book by its cover."
Angelina started posting videos on her TikTok account but it wasn't until she decided to take a trip down to Hounslow high street and speak to locals that the 'Hounslow' brand emerged.
Since her first question 'What's your opinion of Hounslow?', she has gone on to produce videos that review corner shop sandwiches, London buses, and local restaurants, amassing over 3.1 million likes on TikTok.
Most of these videos are posted on her own account with some uploaded to the popular west London page 'UB1 UB2'.
One of her favourite things about living in Hounslow is being able to joke about it to people.
"I'm proud that I grew up in a rough area. It just makes me stronger," Angelina said.
A troubled demographic?
For her first video, Angelina was slightly apprehensive about approaching a group of loud youths in the High Street's popular hang out The Treaty Kitchen.
But following encouragement from her sister she plucked up the courage and found that they were actually very willing to be a part of her content.
On Hounslow's youth, Angelina said: "They are really nice and they respect me.
"When I go to the high street I feel very loved."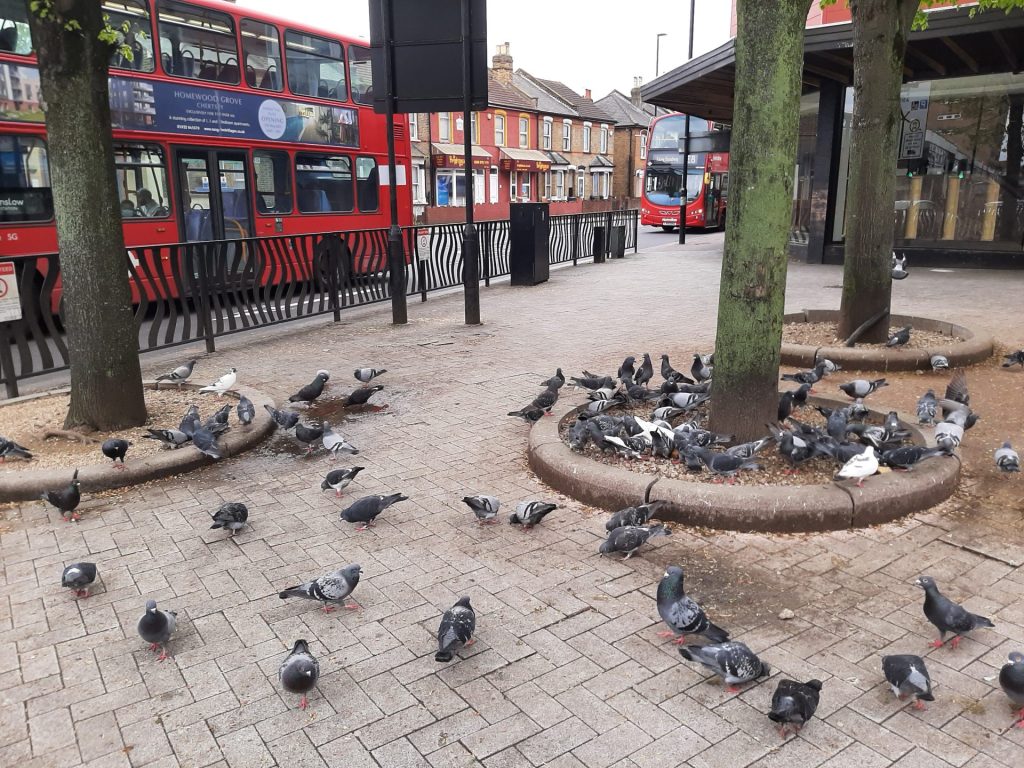 Hounslow High Street has had its fair share of violent incidents over the years and police officers are no strangers to the road.
Locals have noted the recent attempt at gentrification with more 'upmarket' franchises brought to the area, a cinema, new social spaces and a 27-storey skyscraper.
'Market Place' is one such development which will be celebrating its two-year anniversary this coming August.
A manager at the food court said: "It's looking good without a doubt, it's been a success."
However, the manager, who is in his early 50s and did not grow up in Hounslow, suggested that the biggest obstacle to further success was crime in the area and 'the demographic outside.'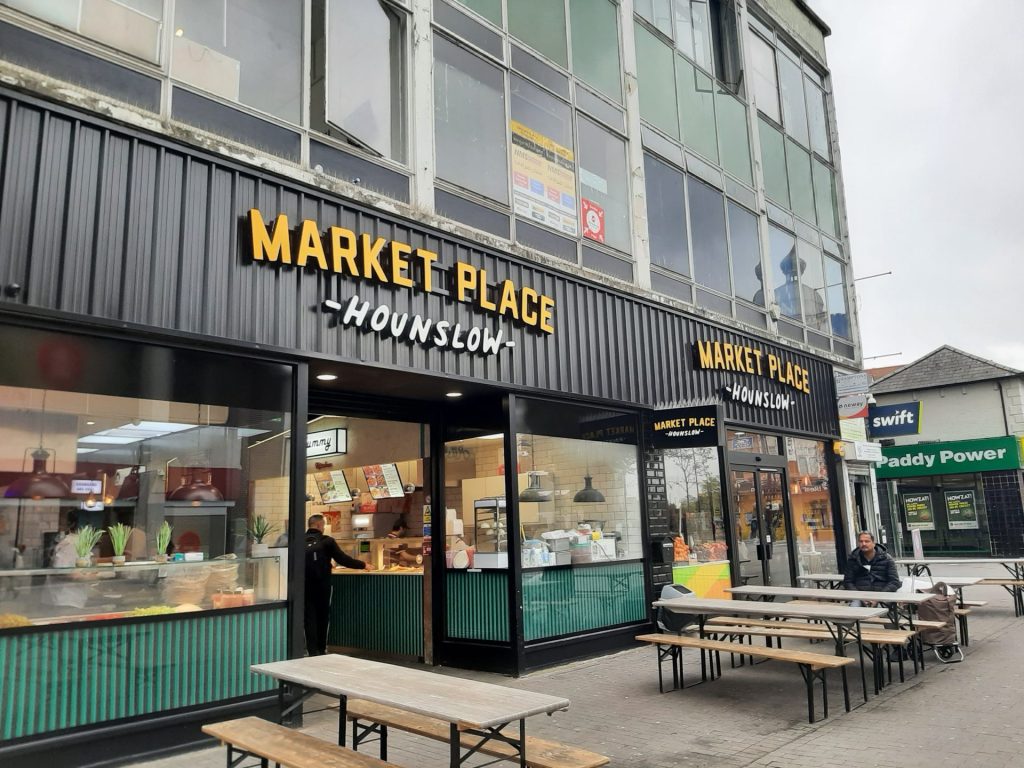 He added: "At night time I would personally feel a bit intimidated walking on my own.
"I imagine that especially for women it's a lot more serious."
Staff at the popular food court have had to usher homeless people out on several occasions and call the police a few times due to rowdy behaviour.
Gentrification
Angelina's videos are popular at a time when young residents are ever-conscious of changes to their local area.
Hounslow was historically a stop-by point for travellers making their way to and from London.
At this time the town was notorious for the number of highwaymen who targeted wealthy individuals.
Today, Hounslow is a large suburban west London district.
Locals have noted the attempt at gentrification over recent years following new renovations to the High Street, and the introduction of more 'up-market' eat-outs and stores.
The pop up of shops such as Pret, German Doner Kebab and Taco Bell have surprised many residents who previously chose from an array of cheaper, independent fast food outlets.
The building of the 27-storey skyscraper from which views of central London are visible has also attracted some more affluent suitors to the town centre.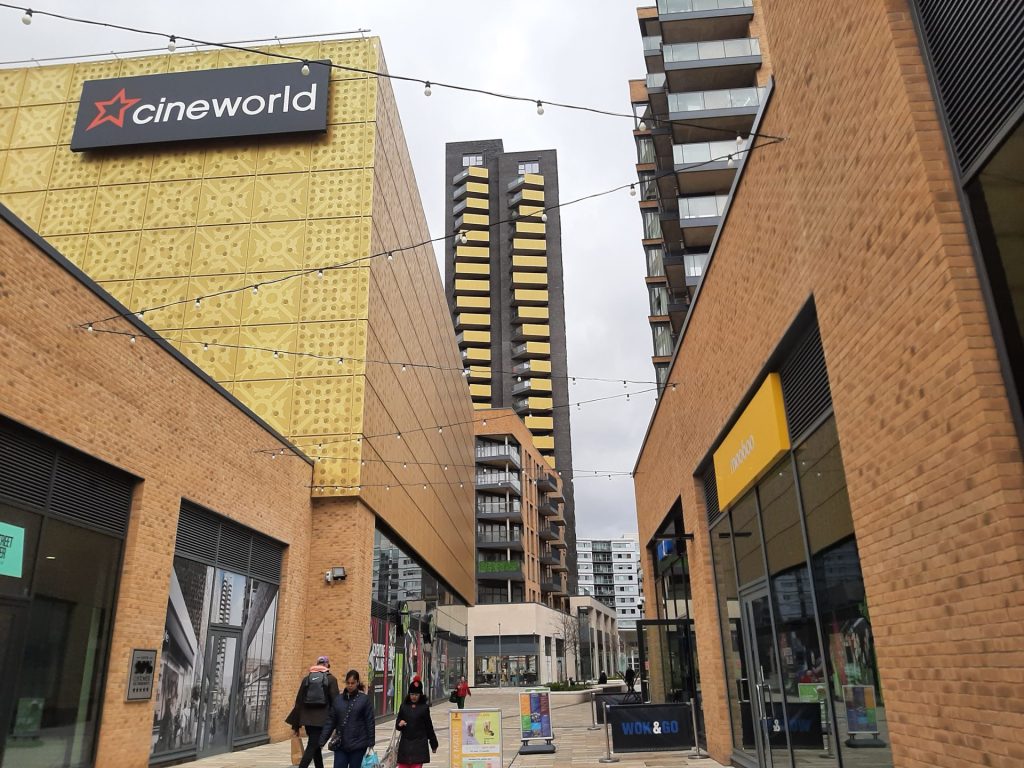 Long-time Hounslow resident, Bijal, 22, commented: "We have a huge multicultural community in Hounslow. At the same time I'd also say we have quite a range of socioeconomic classes and there is some gentrification going on.
"If I had to sum up Hounslow in two words it would be: 'social experiment.'
"We have such a mixed mesh of people but no matter what gentrification goes on, the drug dealers in Hounslow will never leave."
Angelina remains positive about the future of Hounslow and it is certainly not all doom and gloom.
In recent years, schools in Hounslow have received very positive reviews from regulatory inspector Ofsted.
And although some areas of the town may be more dangerous than others, the borough as a whole ranked comparatively well for instances of crime recorded in 2022.
While Angelina's videos take many different angles and she films in an array of places, her ultimate goal is to be the voice of those less represented on social sites such as TikTok.
"I definitely want to expand my area and talk about different parts of London that are known to be more working class."
"In a way there is a community and everyone in Hounslow is very nice.
"Don't judge people from Hounslow," she said.
Featured image credit: Angelina