The smell of it. The taste of it. The sheer brilliance of that vital burst of energy you get from it – some of us are just coffee people.
We're not morning folk. We wake up thinking about where, when and how we can get our next coffee fix.
Maybe it's inherent that all morning-hating people are also coffee connoisseurs.
Or maybe it's a London thing.
Either way caffeine fiends can equally be coffee snobs and even in the fast pace of modern life, instant just won't cut it.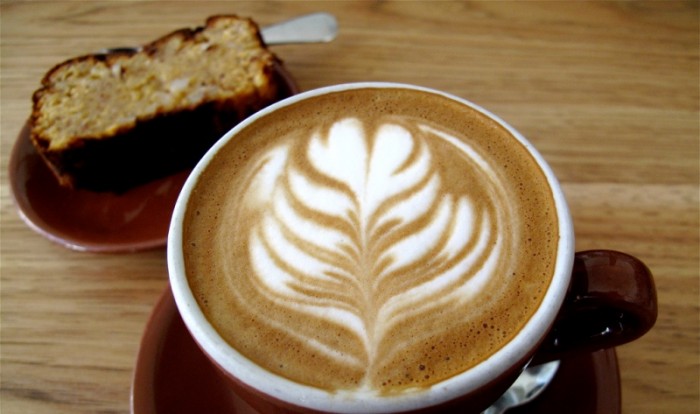 MMM COFFEE! Caffeine addicts have a wide range of choice for a crackin' cuppa (© Premshree Pillai)

For us, some days warrant cappuccino days while others call for a double espresso, and although we're all guilty of visiting the usual hot drink monopolies on occasion, we'd rather support a local independent business.
The likes of Starbucks and Costa Coffee might offer that comforting same-coffee-no-matter-where-you-are gimmick and reel you in with their loyalty cards.
However independent cafés get to know you on a first name basis and remember your 'usual' reminiscent of Central Perk in Friends.
Not to mention they're usually cheaper and have a fraction of the queues.
In an ideal world, we'd all be cradling our barista coffee of choice – be it a mocha or a macchiato – before we've even opened our eyes.
Even though your very own state-of-the-art coffee machine was high on your list this Christmas, it didn't quite make it under the tree (fingers crossed for next year).
But fear not, whether you're dashing for the Northern line or that dreaded District line, we've done all the leg work for you and shortlisted our top five independent coffee shops in Wimbledon.
(5) Polka Café, 240 The Broadway
Polka Café may mainly cater for the kiddies who attend the adjoined children's Polka Theatre, so if you have kids it's a good place to enjoy a coffee while the little ones amuse themselves.
But if you'd rather not have a side order of screeching child with your espresso then there's a handy takeaway option… and there's rarely a queue.
(4) Rosie Lea café, 186 The Broadway
Rosie Lea's a modest spot that does a decent cappuccino.
The regular size is actually very small so you're better off getting a large for just 30p more.
(3) Eggs Benedict Café, 224 Merton High Street
The coffee is tasty, the staff are friendly and accommodating, and the cakes are delicious.
The urge to buy a cake with your coffee will overcome you, but they also usually have tiny bite-sized tasters at the counter which should satisfy those trying to cut back on calories in the aftermath of a calorie-laden Christmas.
(2) Brew Café, 21 High Street
Brew Café is one of the rare places that does an exceptional flat white.
Situated in Wimbledon village, it's the perfect place to enjoy a weekend brunch and there's also free Wi-Fi.
(1) Kaldi Coffee, 1-9 Wimbledon Road
Scooping the top spot is Kaldi Coffee which is, rather conveniently, right next door to Wimbledon station.
This chic café is the perfect spot to take a break from the hustle and bustle of the rush-hour commute and if you're feeling healthy you can pick up lunch from the deli counter too.
If, heaven forbid, you're not in the mood for a coffee then you can pick up a delicious caffeine-free treat in the form of a white chocolate drink – it's divine!
Featured picture courtesy of Robertas, with thanks