By Shaneezah Ally
October 12 2019, 12.15
Follow @SW_Londoner
A Syrian human rights activist turned chef brings a taste of her culture to London with her colourful dishes and cookery lessons.
Majeda Khoury found herself forced out of Syria after being arrested twice for peaceful political protests under the Assad regime.
She had been feeding displaced people at the time of her arrest and left Syria in 2016 after being imprisoned for six months, she fled to London to attend a fellowship as a human rights defender and to continue her work as an activist.
Mrs Khoury said: "I found myself with no family, no friends, I started thinking about some ways to integrate in society and to promote my country."
After learning English she began volunteering with Migrateful, an organisation to help vulnerable migrants integrate by supporting them to run their own cookery classes.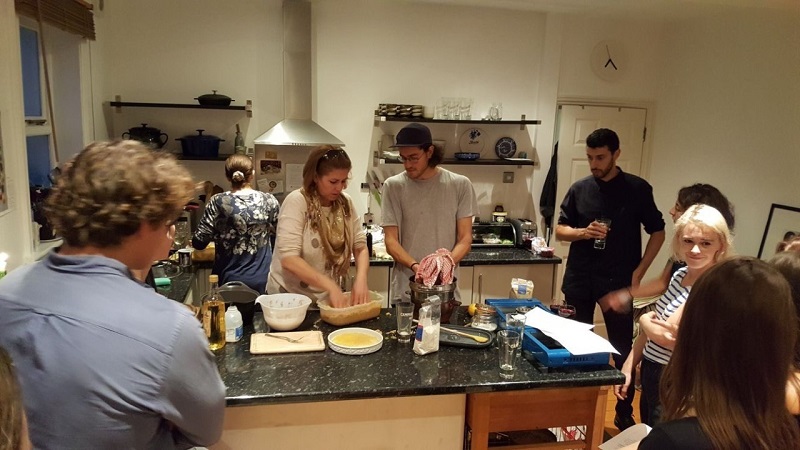 TASTE OF SYRIA: Mrs Khoury is uniting people with her vibrant dishes and stories of war-torn Syria
Mrs Khoury has brought people together with her cooking, she has worked closely with South London Hands up for Syria supper clubs which helps to raise funds for sustainable work in health and education.
She said: "By volunteering I can help to raise money and awareness for Syrians and for all those suffering. I have a passion for food and I like to use this skill to express my feelings."
The Syrian Sunflower was set up last year to help teach people how to cook colourful and delicious Syrian dishes, people from all nationalities across London are welcome to attend and it is a chance for people to socialise and have fun learning about a new culture.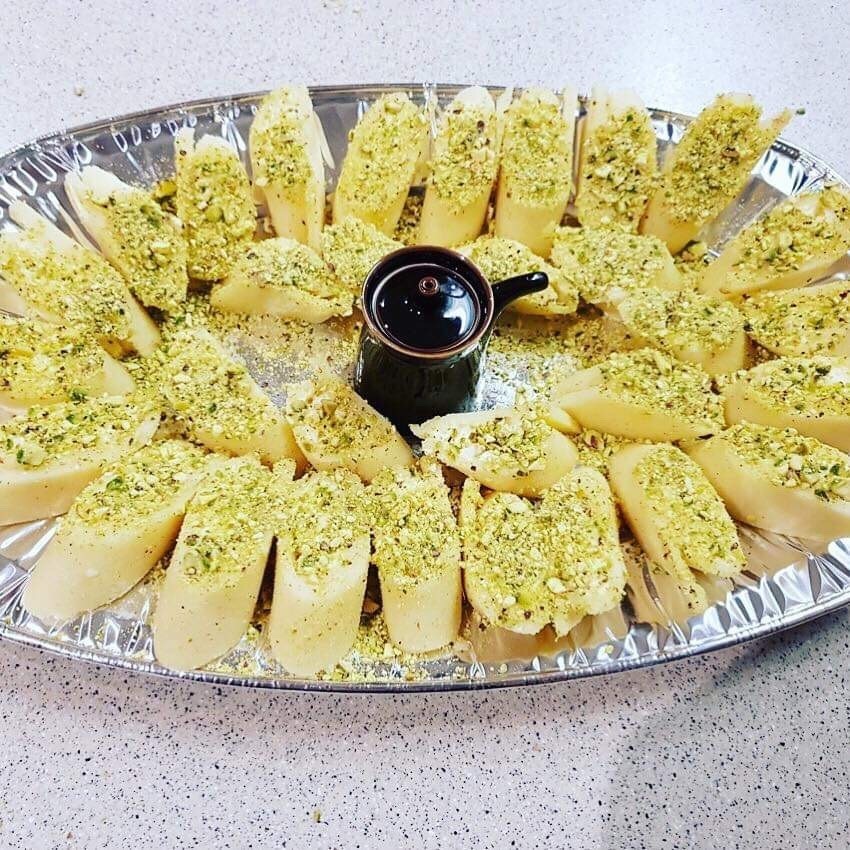 SWEET DELIGHTS: A traditional Syrian dessert known as 'Halawet Jebn' made with mozzarella stuffed with cream cheese, pistachio & sugar syrup
Since arriving in the UK, she has campaigned to urge the British government to take humanitarian action to break the besiege in Eastern Ghouta.
She said: "A large number of refugees are living in camps in Turkey, Jordan and Lebanon and their circumstances are very bad, they need our help."
Mrs Khoury said she has received a warm welcome since moving to London because of it being such an international global city.
She said: "I see all colours, nationalities and I can hear all languages from the world, you can feel very comfortable and you are not a stranger here. I am in a safe place, I was not safe in my country.
"I have been forced to leave my country which has been very hard for me."
She added: "I am worried about the situation now, the people in Syria live in very bad circumstances. They don't have water, electricity, gas and have the minimum things to live."
Through her food she is hoping to educate people and change the stereotypes of Syrians by telling her untold stories.
She said: "Most of the Syrians use their skills to work and do not claim benefits. If there is anything that anyone wants to know about Syrians, you have to ask Syrians."
For more information visit The Syrian Sunflower's Facebook page.
All images: Majeda Khoury, with thanks.