Two hundred kids raised £8,000 for a humanitarian charity by taking part in a sponsored walk in Southfields.
Children from the Ahmadiyya Muslim Youth Association (AMYA) walked a mile from Fazl Mosque to Southfields tube station and back again, braving the blistering Bank Holiday sun on May 29.
The walk was one of ten held across the country – from Cardiff to Croydon – in aid of Islamic charity 'Humanity First' and its project to refurbish 500 school classrooms in Africa every year.
"I really enjoyed the walk," said 13-year-old Mustjab Ahmed.
"I did it because all of us have everything, and it's good to collect money for people who don't have as much as we do."
Humanity First's 'Classroom Transformation' project helps to turn run-down schools into vibrant new community hubs to inspire children to stay in school.
The charity works in several African countries, including Uganda and The Gambia, and helps to decorate classrooms and build school libraries filled with newly-donated books.
Humanity First also helps to provide funding for school activities like 'Breakfast Clubs' to keep kids fed as well as educated.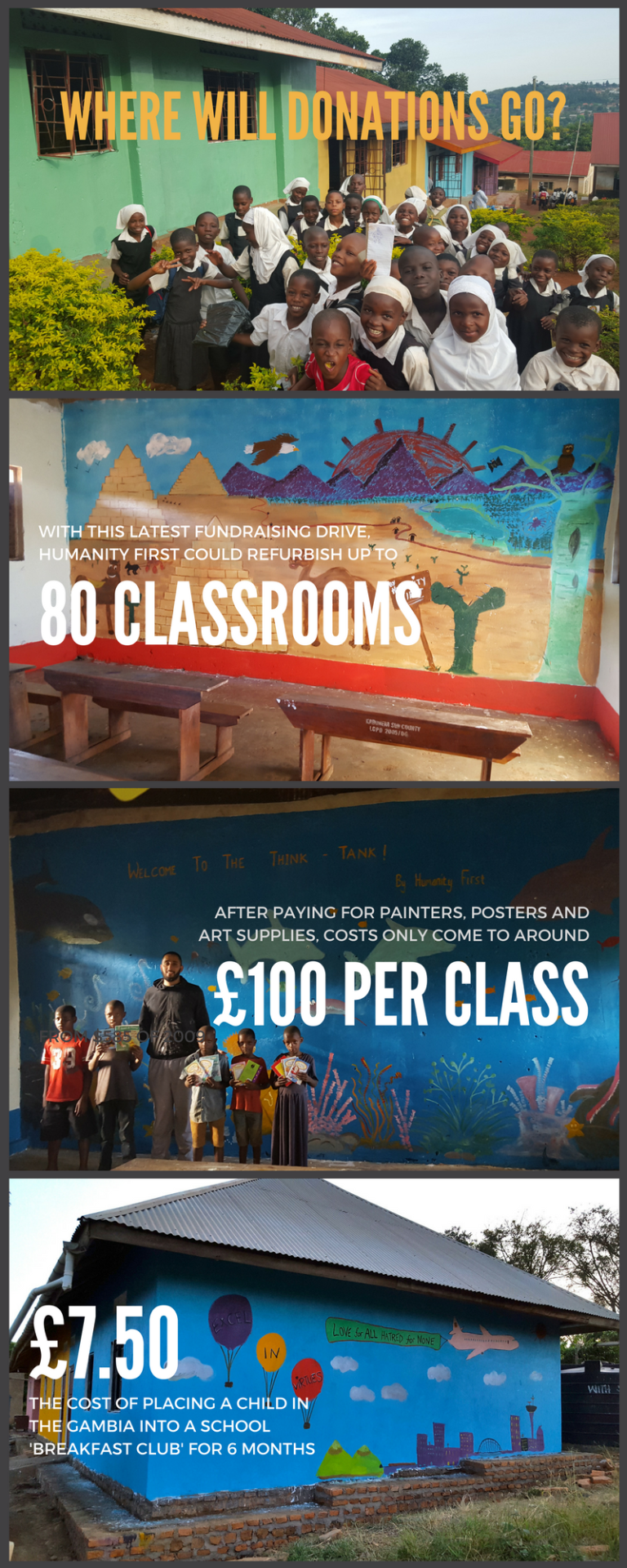 Fazal Ahmad, Programmes Director at Humanity First, said: "The amount is massive for us because we have such little running costs, so I know how much of a huge difference it's going to make in West Africa."
AMYA has held sponsored walks every year since 1985, but this year is the first it has organized for children aged 15 and under.
The group raised more than £300,000 for charity last year.
Raza Ul Haq, AMYA's Regional Co-ordinator, said: "We feel really happy that the children of this country have helped in securing a future for children less fortunate than them and have stayed true to their faith, Islam, by serving humanity."