"I forgot to wear a poppy this year nor did I observe the minute silence at 11.
"I was too engrossed holding Fabian's hand and gazing into his beautiful face as he lay peacefully dying in a hospital bed."
This is the tragic admission Elmbridge dad Darrell Bate made when recalling his 12-year-old son's last few hours before he passed away, just four weeks ago on Remembrance Day.
Fabian Bate was diagnosed with acute lymphoblastic leukaemia at just four years old and underwent numerous gruelling cycles of treatment.
Darrell, 52, along his wife Lydia, 53, are incredibly proud of the way their brave son battled against the disease.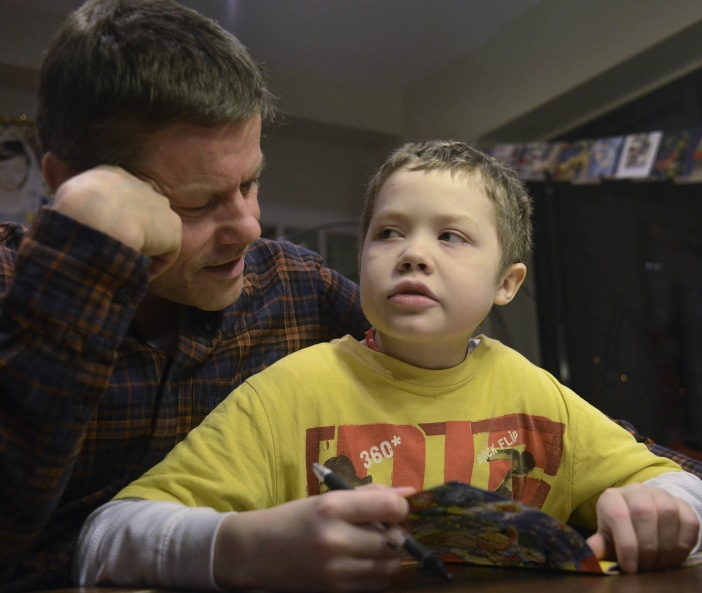 FATHER AND SON TIME: Darrell spending precious time with Fabian
Darrell said: "He obviously demonstrated a lot of spirit and positivity in the face of illness – it made him a very determined and resilient person.
"He was very forgiving and a very gentle-natured boy.
"He had his moments when he would get frustrated with what was going on, but when he calmed down he would just be sorry that he got upset and so he was a true peacemaker."
Fabian's parents documented his extraordinary journey on the blog Faith4Fabian so that family living abroad could be updated on his progress.
Darrell explained: "One person's story can touch people on the other side of the world which gave us quite a lot of comfort – that's the power of online communication.
"It was very nice to sit with Fabian and look through the site, he used to really enjoy how people across the world were interested in him – it gave him a little bit more fight."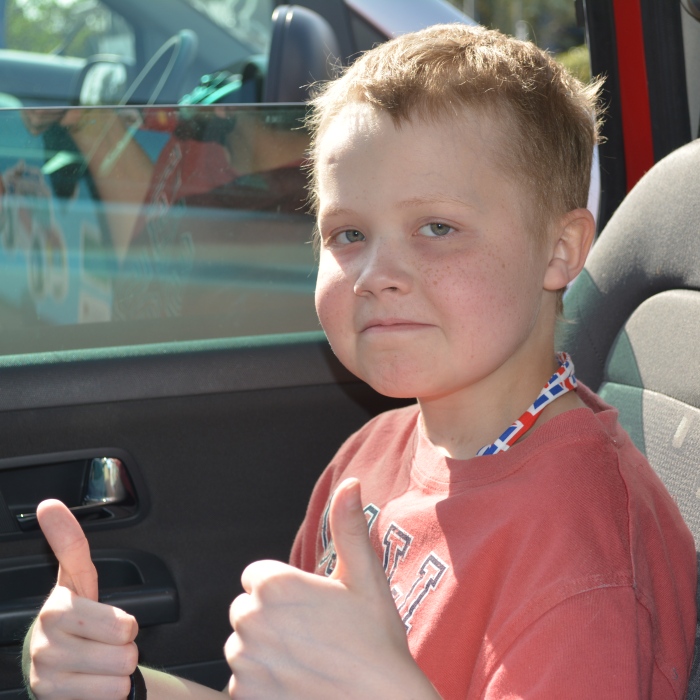 KEEPING POSITIVE: Fabian demonstrated a lot of positivity throughout his illness
The comments started to flood in after a special encounter with the Duke and Duchess of Cambridge at the Royal Marsden Hospital in Sutton in September 2011.
The royal couple visited the hospital to open the new children's unit and met with some of the patients, including Fabian.
"It was quite a powerful thing for us talking to the future king," Darrell revealed.
"I had a minor connection with Kate as she and I both went to Marlborough College so we had a bit of a chat about going to the same school."
Fabian asked the pair to sign the visitors' book on his website and waited anxiously for the next few days for them to log in and leave a message.
As the family returned to their Elmbridge home after another hospital visit they spotted an envelope peeking out of the mail pile sporting a royal seal.
The back of the envelope featured the personal 'C' embossing used in correspondence by Catherine. Inside was a hand-signed letter from the future queen of England.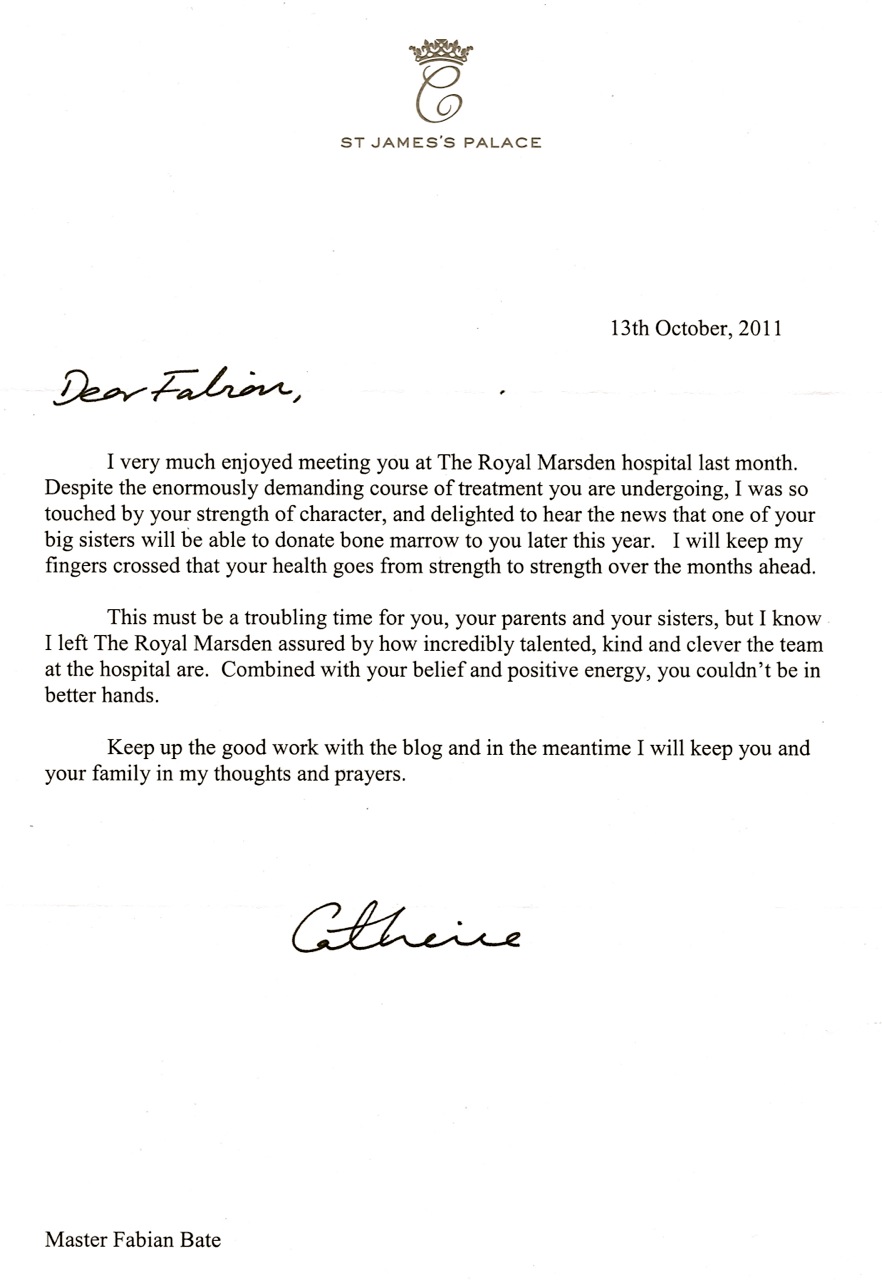 Darrell said: "We told him 'do you realise what this is and how special you are?'
"The words in it were very carefully chosen and we used to repeat some of the phrases saying 'Kate has you in her prayers, the future king and queen are thinking about you'.
"Those sort of things to a child just give them the idea that 'I am something different, I am something special here, I have got to keep my chin up, I have got to keep going with this'."
Despite the media attention Fabian received following the royal visit his dad revealed that he never let it go to his head.
"He kind of knew he was special, he just didn't actively seek attention or go on about it.
"We both knew that he found it quite special, we kept the letter in his room."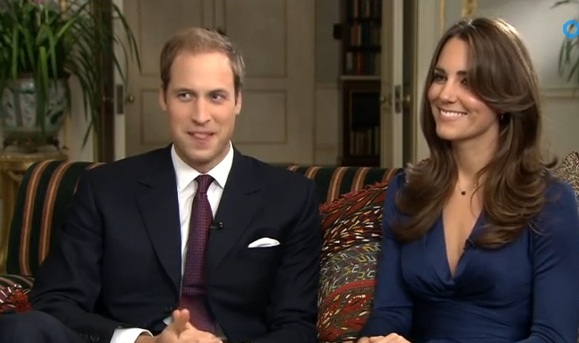 'WE HAVE YOU IN OUR PRAYERS': The royal couple visited Fabian at Royal Marsden
Every week during the last three months in which Fabian fought for his life he was in hospital undergoing blood tests, general reviews and fighting minor infections.
As well as receiving treatment at the Royal Marsden, Fabian was also treated at Kingston Hospital, St George's Hospital and Great Ormond Street.
Darrell praised the NHS and the treatment his son received.
He said: "It's absolutely remarkable because I do know the cost of the treatment is very expensive.
"The cost of chemotherapy each cycle can be thousands and thousands – the quality of hospitals that served us was fantastic.
"In terms of the actual consultants – you do feel privileged that you are being treated by people at the top of their field."
Darrell explained that Fabian's death hit the family hard, especially his three other children.
He said: "They have lived with this for so long.
"The actual fact of losing him is a shock, but it is not like losing a sibling in a car accident where you have no warning – they knew this was coming for a while.
"It's very early days there are going to be times for where it is really going to hit us, but at the moment there is a sense of relief that all of that pain is over."
The family have now founded the trust fund Fabian Bate Memorial Fund in memory of their brave son.
For more information and to donate visit www.faith4fabian.com/donate
Image of Prince William & Kate Middleton courtesy of ODN/ITV News via YouTube, with thanks