London is riddled with tunnels and as proposals to repurpose disused tube tunnels gather speed, SW Londoner took a peek around Aldwych station before redevelopers move in.
Plans for subterranean cycle lanes are the latest transport solution, dreamt up by American architects Gensler, in a week that saw the second London cyclist death already this year.
If the so-called Underline project goes ahead and proves successful, a stretch of tunnel in Stockwell would bring the novelty and revolutionary transport mode to South West London.
Key routes in the initial plans include the disused Piccadilly branch between Holborn and Aldwych station which shut in 1994.
With the threat of this slice of London's architectural history disappearing, here is a photographic look into the post-op appendix of the Underground.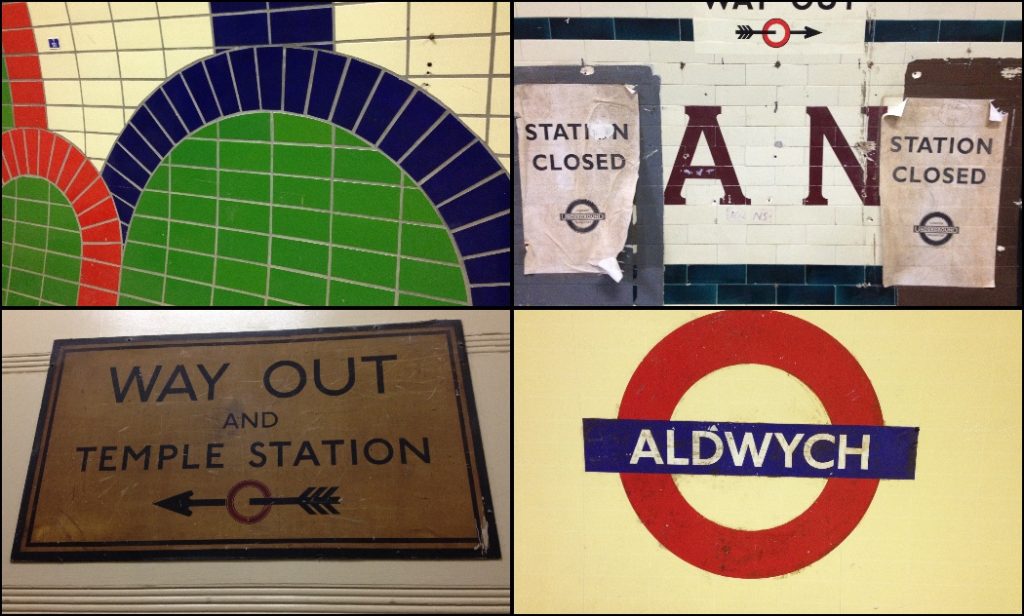 NO WAY OUT: Aldwych is used for testing tiles, above Piccadilly prototypes
SW Londoner stepped down into the bowels of London to explore a part of London that millions of people are aware of, but very few have seen.
I have spent more hours than is healthy reading about London's disused stations and parts of the Underground that the public cannot access – largely due to my fascination with the design of the network.
Granted access to Aldwych Station, closed to the public for more than two decades, the urge to explore was irresistible.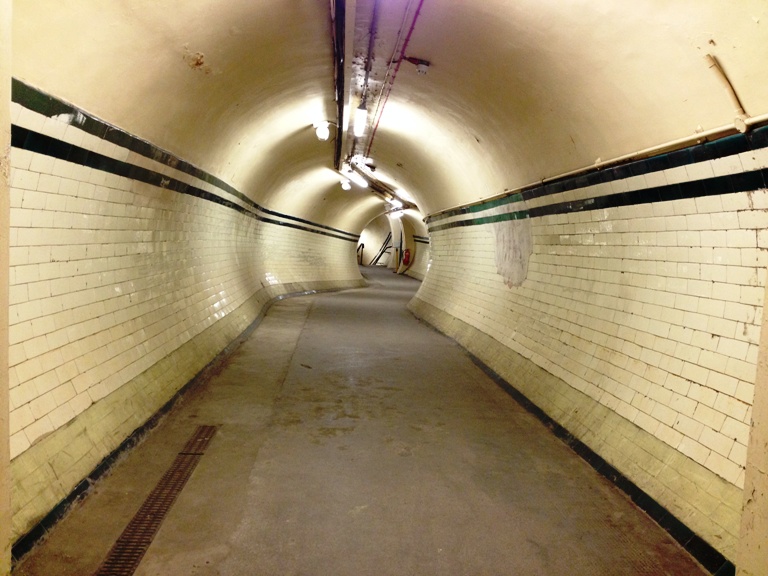 EERILY EMPTY: The tunnel down to the southbound platform
Upon entry to the station, I was greeted with an early 90's-style wooden ticket booth, two gigantic lift shafts with a pre-health and safety days connecting door and the gents.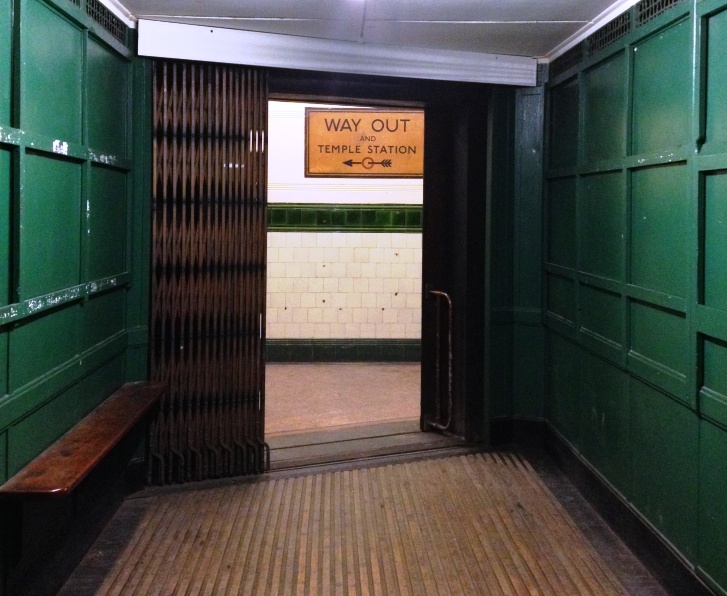 LIFT: The smart green panels and iron grill door have seen better days
The toilet displayed design somebody had actually put time into but with such a small amount of plastic it would be like peeing into a time loop.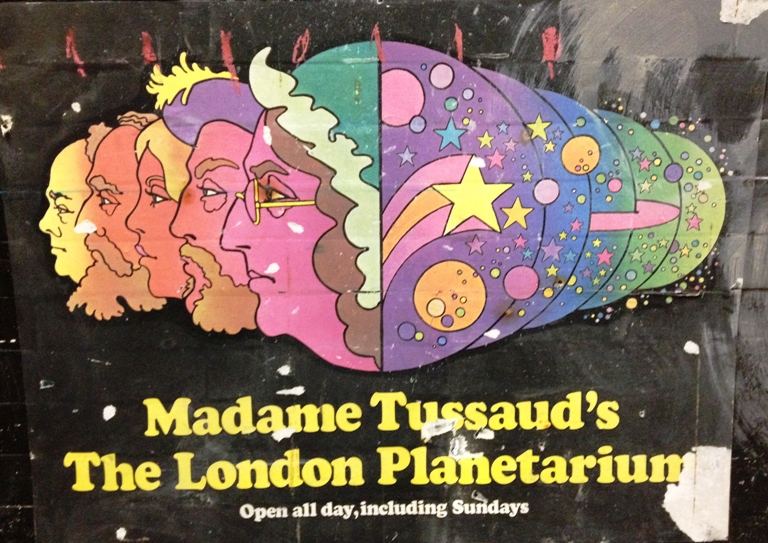 ALDWYCH ORIGINAL: Psychedelic design for Madame Tussard's
Although the lifts were like none I had seen on London's tube system I was most looking forward to walking down the dusty tunnels, lined with wooden-framed mirrors, leading to real-life time capsules.
Outside in the perfectly preserved corridors Transport for London (TfL) designers have used the space to test prototype tile designs before pasting them upon the walls passed by millions each day.
A train which is found immobile on the former southbound platform has been used for TfL emergency exit procedure rehearsals but arguably its main purpose is to help recreate an air of old-school authenticity to match the environment's unique feel.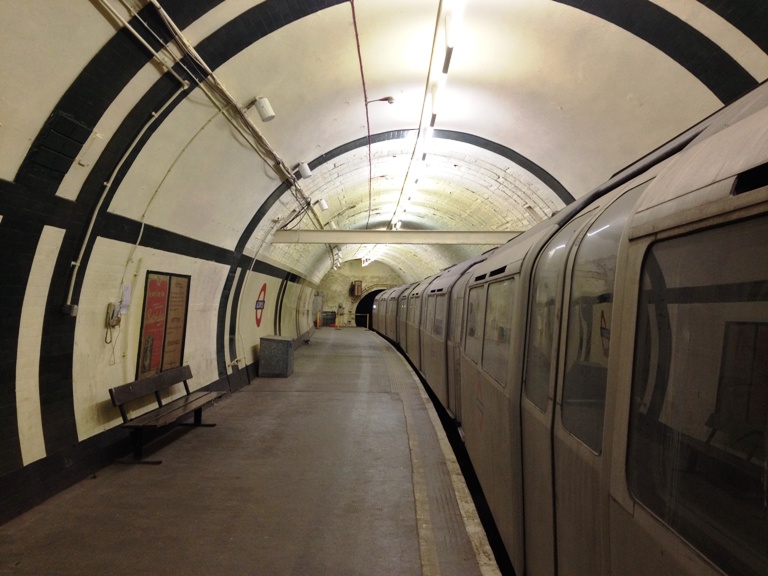 A TRAIN TO NOWHERE: The dusty tube occasionally sees life as a film prop
Previously known as Strand station, evidence of the station's former title remains subtly disguised in small parts of platform tiling.
Alongside the tiles are adverts, some originals and others are reproductions to provide era-appropriate backdrops for the numerous films that have been shot in Aldwych station.
The platform's art may not be all original but there is something brilliantly captivating about walking down 160 rarely-used stairs.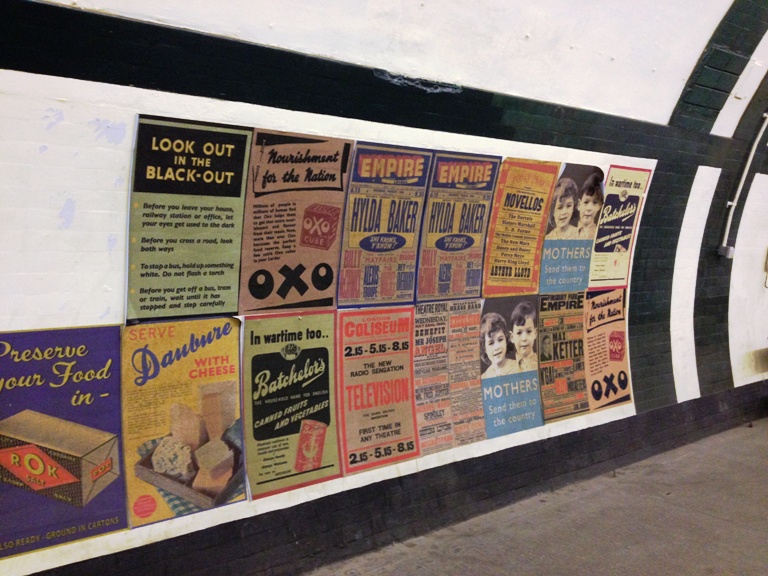 PROPS: The timeless tunnels are often used as film sets
Adorning the walls are to adverts depicting German-made egg timers as luxury gifts from Europe and faded posters warning of the fines imposed for spitting on the Underground.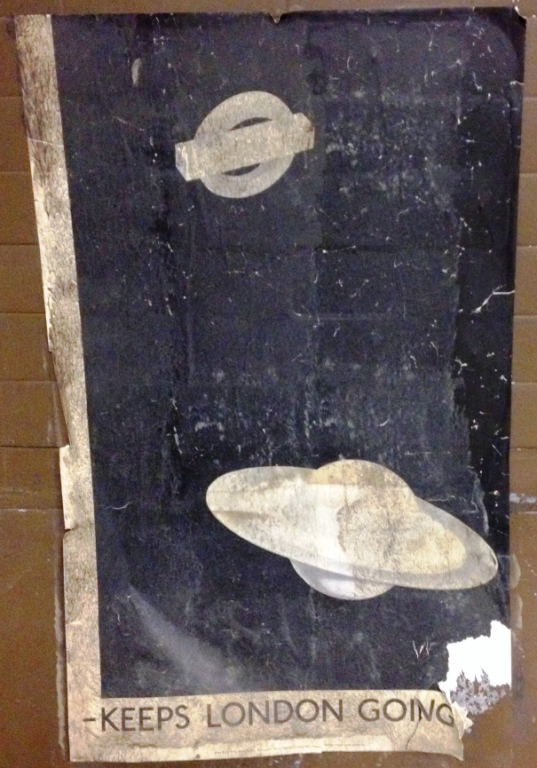 ADVERT: London goes on without this station
Much like the latter poster, the most fixating were the station signs and information posters designed in typical TfL style, but of a past era , so simple but beautifully faded and most of all, iconic like no other stronghold of London culture I can think of.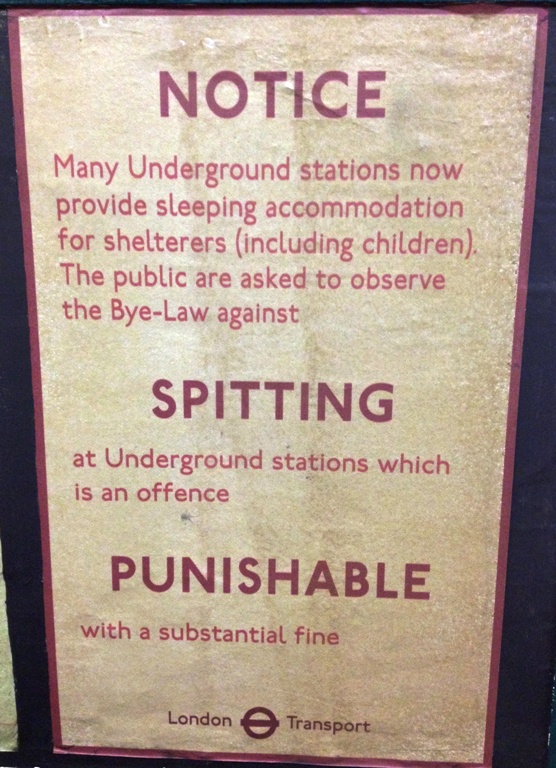 BYE-LAWS: TfL still clamp down on antisocial behaviour
Photographs by Armel Tanguy