Glamourous Made in Chelsea star Caggie Dunlop is among famous Londoners recording podcasts about their favourite places along the Circle Line for Sport Relief.
The 'My London on foot' podcasts are to accompany participants of Transport for London's free Circle line walk for Sport Relief this Sunday March 13.
Other famous voices include Gavin and Stacey star Larry Lamb, TV and radio presenter Zoe Hardman, film-maker and DJ Don Letts and BBC radio presenters Robert Elms and Nick Bright.
Caggie says on her podcast: "I've actually always been someone that walks round London.
"It's good because you get some exercise in without feeling you are doing anything strenuous and London is one of the most beautiful cities there is.
"I think sometimes when you are on the tube, you don't really appreciate what it has to offer and the architecture and everything like that."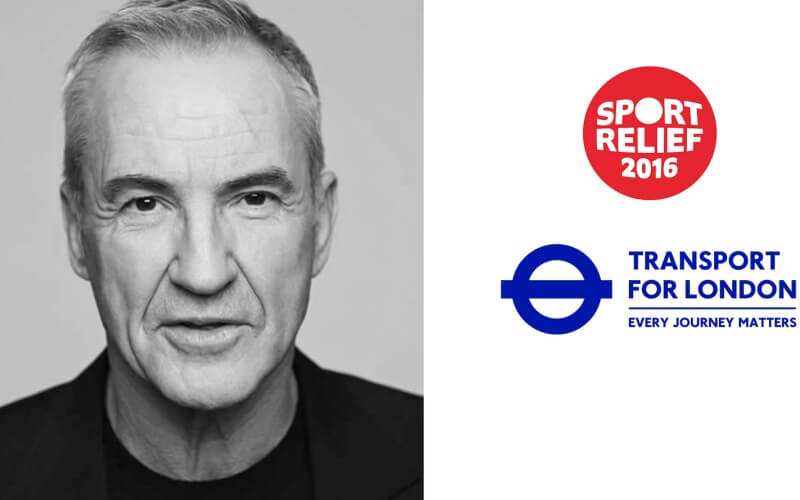 LARRY LAMB: You can also listen to Larry's sultry tones as you walk the Circle line © Transport for London
The reality TV star, who has now added music to her repertoire, spoke about her love for Sloane Square on King's Road.
"Sloane Square has got so many places that have incredible restaurants to offer, boutique stores and I have been coming up and down the King's Road since I was about 12 years old," she said.
"South Kensington, there is a place called Good Life Eatery. If you've ever been, you've probably seen me in there, another vegan spot that has just opened up. They seem to be opening up everywhere.
"South Kensington is great. Then it's got also some really cool fashion stores like Marge, Sandro and The Kooples.
"It's just beautiful to walk around that side of town, so I recommend you drop in by there."
Other places she likes to explore include Victoria, Embankment, High Street Kensington, Notting Hill Gate and Hyde Park.
Caggie said: "I take my bike and I go into Hyde Park and just go around there. Hyde Park is somewhere I just don't think is utilised enough as a Londoner.
"I think we neglect Hyde Park and we should go a lot more."
The walk is 14 miles long and begins at 10am, 12pm, 2pm and 4pm at four locations around the Circle line.
The four locations are Fitzroy Square Gardens, St Botolph-without-Bishopgate Gardens, Christchurch Gardens and Kensington Gardens and the walk will pass through some of the historical landmarks in London.
Londoners willing to take part are encouraged to get sponsored.
Featured image courtesy of Transport for London, with thanks