By Jilo Katter
November 9 2019, 10.25
Follow @SW_Londoner
Actress and south west Londoner Izabella Urbanowicz stars in The Night Watch, a theatre adaption of Sarah Waters' best-selling 2006 novel, playing in Croydon on November 23.
Set in 1940's London, the play catapults seemingly ordinary people into extraordinary roles of survival during World War Two and its aftermath, something that rings close to home for Izabella.
As a third generation Polish migrant, the male family members from her maternal side were plane designers whilst her grandmother escaped from Poland for a better life in the UK.
"She had a round-about trip through Kazakhstan and Siberia. As she arrived in England, she was very young, just after her 18th birthday with her mum but she never saw her father again. We don't know exactly where he was killed, but he was killed during the war as well," Izabella reflected.
Understandably the associated trauma of surviving war can be difficult to revisit within families, a subtle theme The Night Watch explores, but in Izabella's case the importance of being grateful was paramount.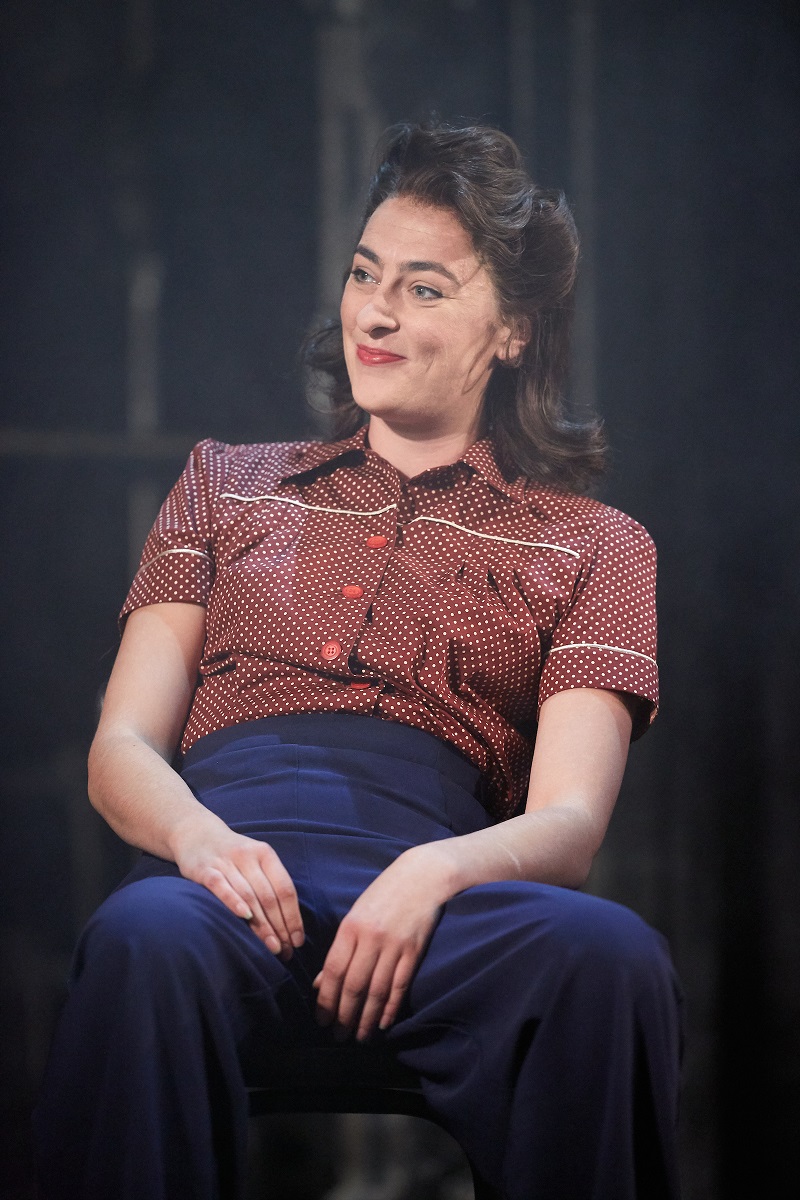 She said: " We have spoken about it and it just brings it home, we are just very grateful for what they [her grandparents] were able to endure. We are incredibly lucky.
"I try to remember that. I don't think I'll ever be tested to that point, but what I do know is that if we were tested, a lot of us would surprise ourselves."
The play, currently on a 22-date national tour which began in August,was adapted by Olivier-nominated playwright Hattie Naylor and is produced by The Original Theatre Company and York Theatre Royal, in its first revival since the 2016 premiere at Manchester's Royal Exchange Theatre.
The realities of war are juxtaposed against the themes of sexuality, relationship betrayal and faith in which the characters uneasily navigate through in Waters' fragmented novel.
In representing the increasing sparsity of the London skyline, the play runs in reverse from 1947 to 1941 when the Blitz occurred.
Although harrowing and often dark, Izabella predicts that audiences will be inspired by the same human resilience and hope that Izabella found in her family and the two characters she plays.
She said: "I think we do have something in us – a primal instinct to survive. And I can see that in members of my family and I can see that in characters in this play. And that's something that I can connect and I think they [the audience] will connect to.
"You just don't know if you will ever see that person again. So you end up telling them everything or being braver than you normally would be. There might not be a tomorrow, so everything is about living for today."
A lot of time was spent researching the period of the play, with all eight cast members diving into different topics such as music, fashion and, more controversially for that period, homosexuality.
Izabella plays Julia – one of three lesbian characters stuck in a love triangle – and Mrs. Leonard, both of which represent different parts of her own character.
"Julia could be any one of us, she could be any one of my friends. We all know someone or we ourselves have been in a position where we've had to experience heartbreak and build up again.
"Whereas it's really important to have characters like Mrs. Leonard as she's essentially saying you have nothing to fear, you are loved, which is true and uplifting."
After 22 dates and ten theatre venues from Edinburgh to Reading, The Night Watch national tour visiting Richmond is a welcome return home for Hammersmith-born Izabella who currently resides in Clapham.
"You've got your Iceland next to Waitrose, you've got estates next to manor houses. For me it works and it doesn't feel like a clique – it just feels like people can compost through. It feels like home, that's probably 'cos it is."
Feature image credit: Mark Douet