Following the austerity measures implemented by the coalition government, funding for the arts was curtailed, and access to music education has become increasingly difficult.
The 2010 comprehensive spending review announced a 30% cut the Arts Council England budget.
These cuts placed significant strain on our cultural organisations, including theatres, orchestras, music venues and art galleries.
Our most prestigious institutions, including the National Theatre, Southbank Centre, Royal opera House, and the Royal Shakespeare Company, are set to lose £2.5million of Arts Council funding per year between them.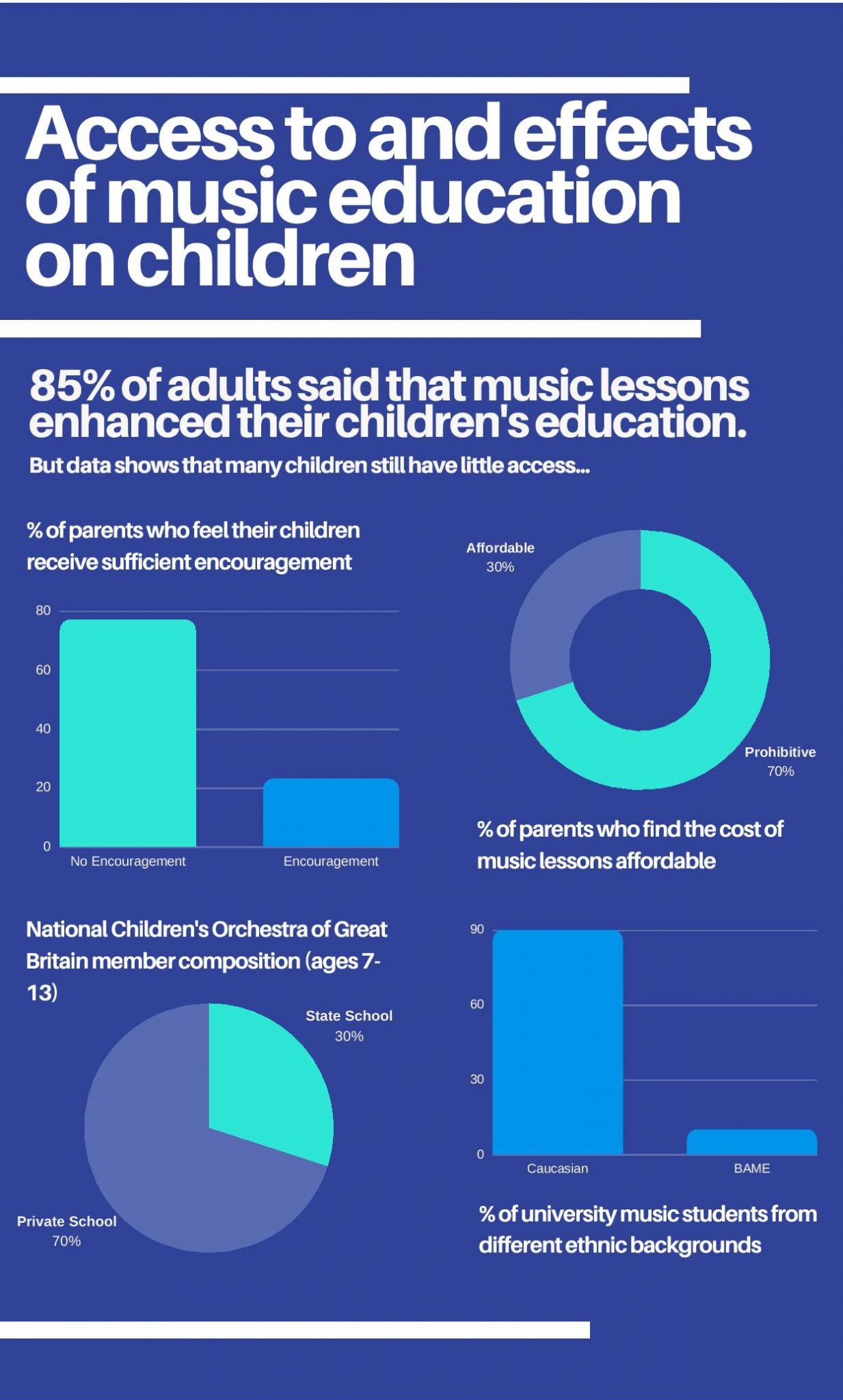 Yet the impacts are more widespread; with cuts to local council budgets, less money is being spent on grassroots music education.
While 85% of parents state that music education is beneficial for their children, 70% say that the cost is prohibitive.
Professional clarinetist and music campaigner Abi Heath said: "The benefits of music are beyond measure.
"It's crazy it is not still not seen as a necessity, it has been proven that making music in a community setting or even on your own improves your mental health, improves your confidence."
The National Children's Orchestra of Great Britain stated that 70% of its members were privately educated, which underlines that access remains an ongoing challenge.
Vital outreach work is often carried out solely by charities and volunteer organisations, including Musicians Without Borders and The Wind-Up Penguin charity, which provide workshops for underprivileged and displaced individuals.
The benefits which these organisations offer vulnerable youth, reinforce the need for improved funding and widespread provision of music services.