A fundraiser was launched after a teenager was diagnosed with leukaemia on his birthday.
Ben Harvey, 16, completed a week of GCSE studies at Shirley High School before diagnosis.
Acute myeloid leukaemia is a rare cancer of the white blood cells which requires immediate treatment.
He was tired, with a rash and sore joints.
Ben's mum Laura, 36, and dad Tommy, 38, at first thought the rash was meningitis.
They decided to press a tumbler firmly against the rash to see if it faded.
The rash did not disappear, so they went to hospital.
Then Ben was admitted to the Royal Marsden Teenage Cancer Trust and completed did his first round of chemotherapy last month.
Laura said: "His teenage years have been taken away.
"He is a strong boy. I did not realise how strong he actually is."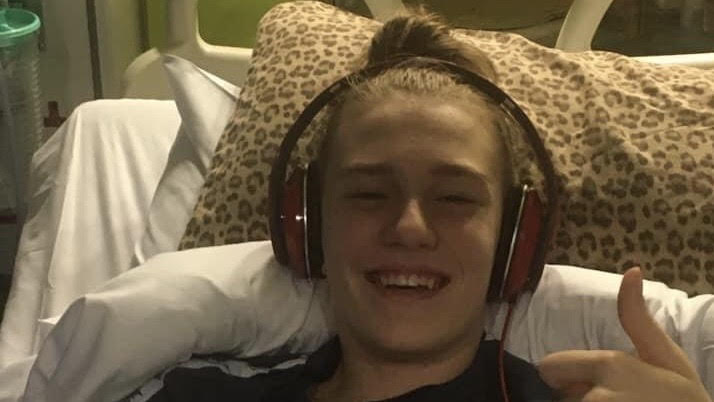 Ben video calls his siblings Beth ,13, Ruby, 11 and five-year-old Roman every day.
Laura said these video calls were a lifeline for him because of coronavirus restrictions which made it difficult for Ben to see them.
They must take a coronavirus test and wait for the results while they remain at home as Ben is in hospital having ongoing treatment.
Laura hopes Ben will be able to do a little bit of work for his GCSES in hospital.
They added: "I am breaking every day looking at him. I can see the
difference in him.
"If he keeps that smile, then it will get me through."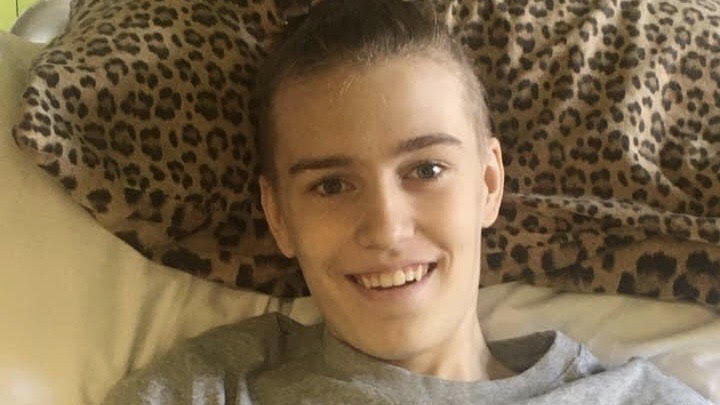 The rarity of the cancer means Ben faces years of treatment and recovery ahead.
He may need a bone marrow transplant and his siblings will be tested to see if they are a match.
Laura urged other parents to look for signs in their own children.
They added: "I want to just show people that we never expected it to be AML. Never.
"It is the worst."
The family wants to throw Ben a celebration party after treatment for his birthday, the fundraiser and beating leukaemia.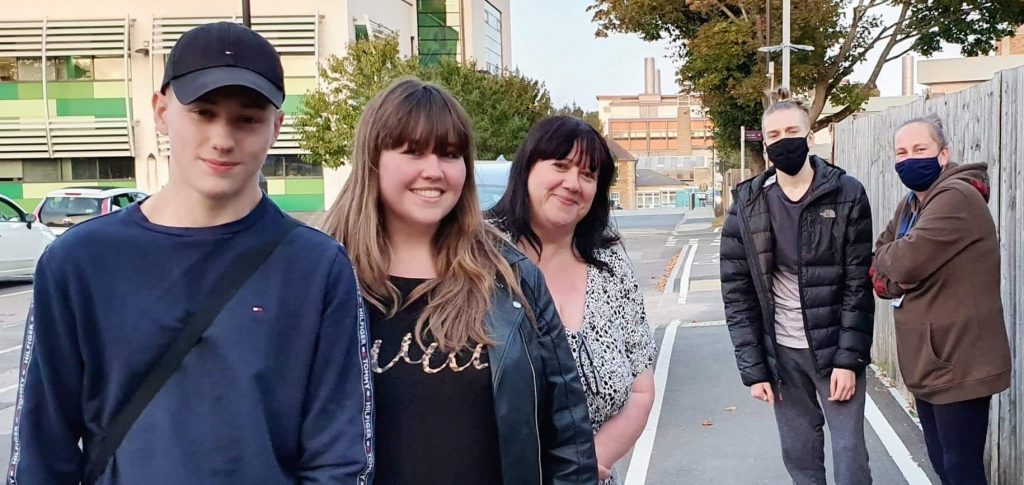 Family friend Bethany Baker decided to set up a GoFundMe page for a birthday surprise for Ben.
Also, the page is to provide financial support to Ben's parents as they cannot currently work.
Laura is in hospital with Ben and Tommy is at home looking after Ben's siblings.
Baker said: "We saw this as an opportunity to really pull out the stops to buy him an extra special birthday gift once he is back up on his feet and feeling better again which he really does deserve after what he is going and will go through."
Baker also created a Facebook page called Ben's Road to Recovery for people to follow his journey and post messages of encouragement.
Donations to the fundraiser here or via Baker's PayPal-  [email protected].