From sugar to cigarettes, it's Ash Wednesday tomorrow which means it's the time of year again when the nation vows to give something up for Lent. 
Traditionally the public give up their favourite treats, such as cigarettes, chocolate and wine from Ash Wednesday to Easter Sunday.
For many Christians, Lent is a way of remembering the time Jesus fasted for 40 days in the desert, it is also seen as a test of self-discipline.
We took to the streets of Wimbledon to find out if Londoners will be participating in the age-old tradition, and if so, what they will be giving up in 2016.
Are you giving anything up for Lent?
YES          NO
30%            70%
Aaron Peacock, 33, of Earlsfield has never given anything up and has no plans to start tomorrow.
"I am completely nonreligious so it's not something I have ever considered doing or something I will ever do," he said.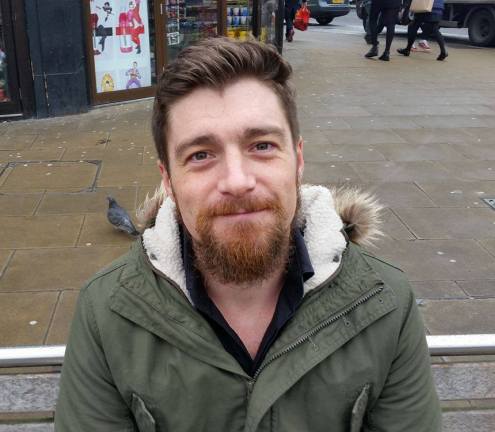 AARON PEACOCK: Has never given up anything for Lent
However, sales manager Richard Howard, 37, has decided to give chocolate the elbow.
"I love it, I don't want to give it up, but it is a good thing to do," he said.
"Last year I gave up sweets and sugary things. Now, I'm focused on this year and hope I will complete it."
Wimbledon resident Patricia Lynn, 63, has struggled in the past and doesn't expect to stop anything this time around.
"I gave up cigarettes a few years ago, but I have started again," she said.
Lent may not be something young people often do, but Raynes Park student Dave Marsh, 24, is intent on seeing it through.
 He said: "I have decided this year I will give up sugar in my tea.
"I always have a lot in my tea and I think it is time to cut down.
"I hope I will stick to it, but I am not sure. Six weeks is a long time!"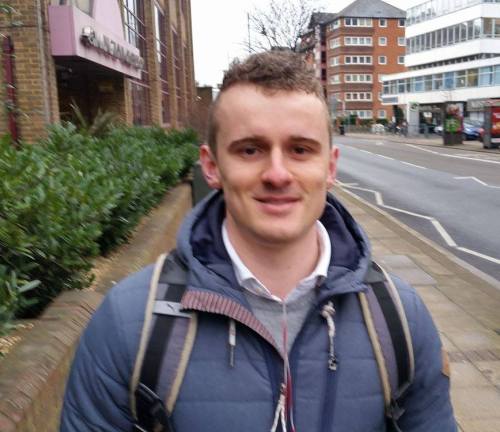 DAVE MARSH: Hopes he can last six weeks without sugar in his tea
Retired Southfields resident Stephen Johnson, 63, agrees but says six weeks is too long for him to give up sweets.
"I know I will never stick to things like that," he said.
"I always start out with good intent but by the 10th day I have relented."
Harold Brown, who works in insurance, didn't know lent was about to begin and isn't keen on throwing out his favourite things from his Wimbledon home.
He said: "I have done it in the past, but I never stick to those things so now I don't bother.
"It isn't something I think about and I doubt I will ever do it again in the future."
Retired Samantha Fairclough, 50, believes Lent is great, although she isn't giving anything up after failing to stay off cigarettes in the past.
"It gets people off bad things and helps them stay off them," she said.
Raynes Park resident Tony Fernandes, 68, agrees and says he has observed it all his life.
He said: "I will be giving up chocolates and anything else that is sweet.
"I make sure that I give up something every year. I gave up smoking and six years later I haven't smoked since.
"I am a very good catholic so I have done it every year and will continue to do so."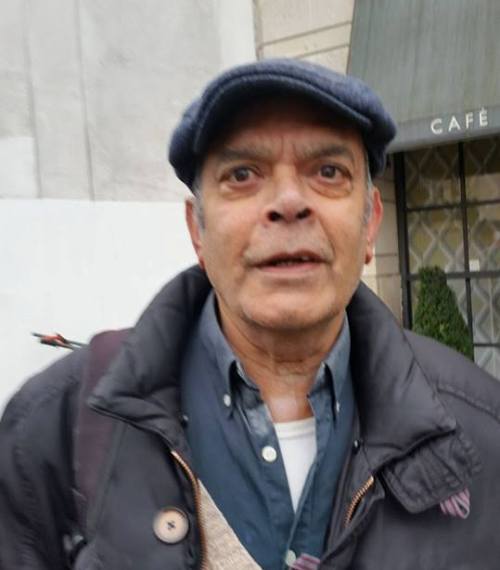 TONY FERNANDES: Is giving up all things sweet!
Marion Brown, 82 of Southfields, has successfully given things up in previous years, but won't this time.
"I have given up things in the past, such as sugar and salt.
"That's more because I am trying to be healthy rather than because of lent.
"I have stuck with it though for about five years."
Retired Solly Saul of west London, claims he hadn't heard of Lent at all.
"I am not really sure what Lent is.
"I have seen Lent in the calendar and stuff, but it's not something I have ever looked into."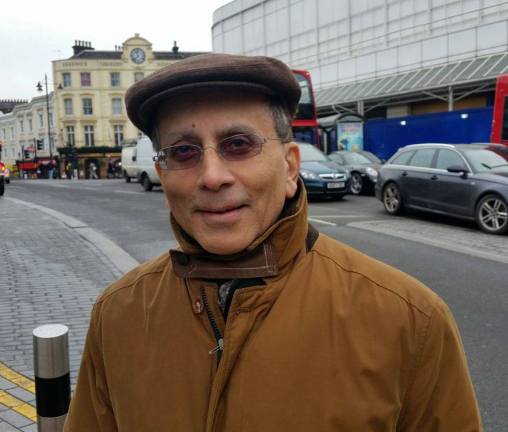 SOLLY SAUL: Doesn't really know what Lent is
Image courtesy of Barb Watson, with thanks