Vaxuall-based Axis Foundation was praised by its beneficiaries after winning a prestigious national award.
The foundation won the corporate foundation category of the Business Charity Awards, having reached the £1million in charity donations mark in February.
Children's charity Momentum is just one of 110 local and impactful small charities the Axis Foundation have donated to, and used the donation to fund the refurbishment of a children's ward in Croydon Hospital.
Founder and chief executive Bianca Effemey said: "We've already had comments from families who have said how wonderful it is.
"None of what we do here at Momentum would be possible without donations."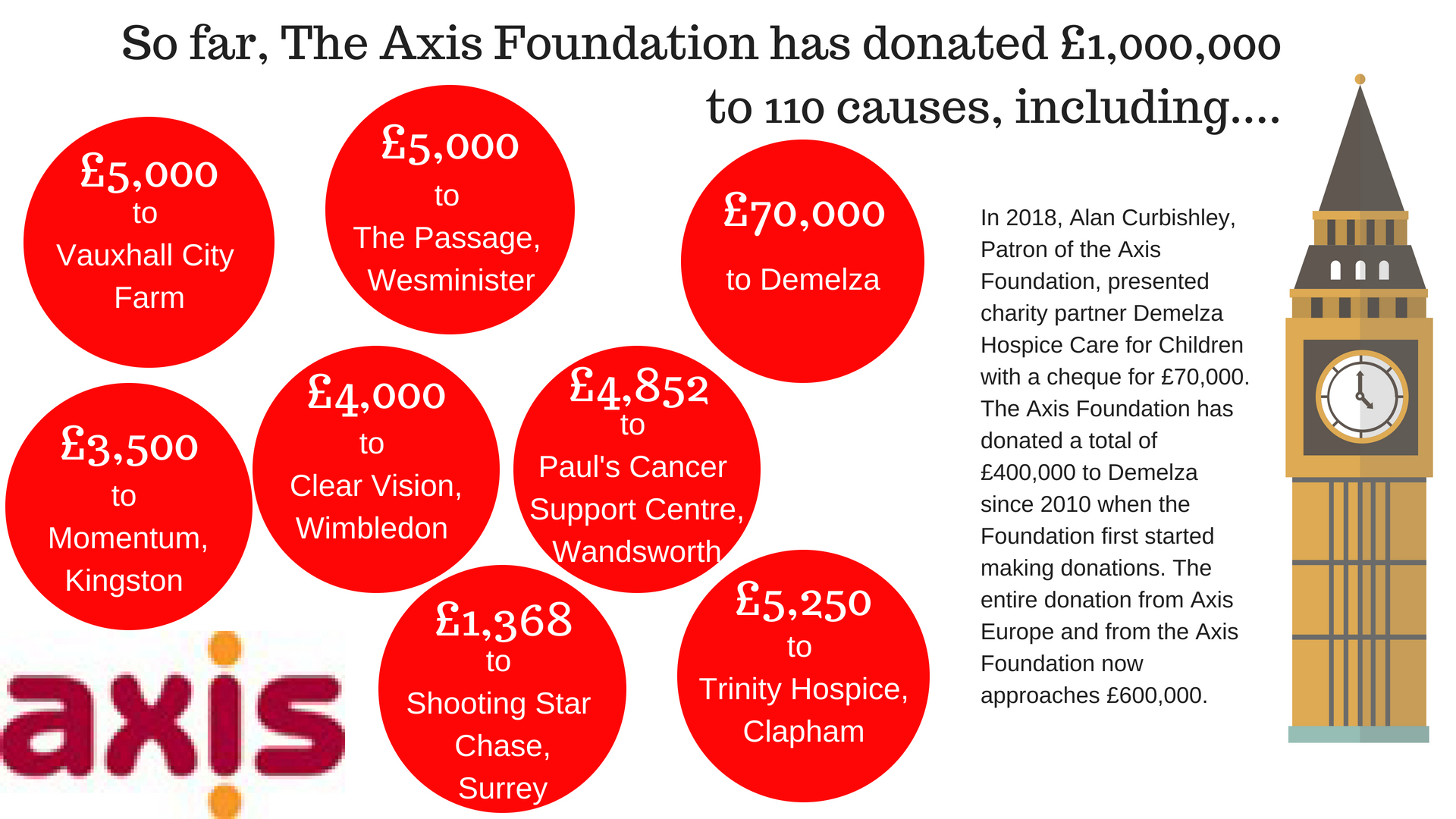 Hospitals, parents, or sometimes even children approach the charity after hearing about their work.
Ms Effemey added: "We go and visit, we try and then to build a reputation with that hospital, build a relationship with them so we can all work together, because it is actually quite unique what we're doing."
The Axis Foundation's charity partner is Demelza Children's Hospice, which provides care and support for seriously ill babies, children, young people and their families.
Rachel Walker, corporate partnerships executive, said: "Axis are an incredible supporter of ours and one we are extremely proud of and blessed to have such a strong relationship with.
"We are exceptionally pleased for them that they won their recent award, very well deserved in our opinion."
Other charities that have received donations are Clear Vision, who publish and distribute Braille and 'Moon' books, Paul's Cancer Support Centre, Vauxhall City Farm, The Passage, who provide support to homeless people, and Trinity Hospice.
Shooting Star Hospice helps families throughout south west London and Surrey, the donation from the Axis Foundation was used to fund 12 'Hospice at Home' visits to offer support to the families caring for a life-limited child and help them to manage their needs.
In response to the award, Axis CEO and foundation trustee John Hayes said: "I set the Foundation up originally to try and formalise and capture all the elements of 'giving' that Axis was doing right across the company.
"To say it has exceeded my wildest expectations would be a massive understatement."
Axis Foundation chairman Peter Varney added: "The Foundation's focus is on offering charities and the people in their care a hand-up rather than a hand-out, to ensure that benefits are sustainable and long lasting.
"This award not only acknowledges the value of our charity's activity and purpose but is a lovely way to show recognition to everyone who has helped us along the way."