After 11 years and 4,600 performances, Billy Elliot the Musical waves farewell to London's Victoria Palace Theatre tomorrow.
Since 2004, more than 4,400 young boys have attended open auditions around the country with the hope of securing the iconic title role — with 42 playing the lead of Billy over the years.
Since its creation, the musical has grossed more than $800 million worldwide and has won more than 80 theatre awards internationally.
John-Joe O'Connor who played the part of 'Small Boy' in the original cast said: "Being part of the original cast was an amazing experience that very few people had, especially at such a young age, although my mum wasn't best impressed with me using my one line at home.
"The great actor Tim Healy told me at the time that I had great comedic timing and the show gave me such confidence.
"I'm looking forward to seeing one of the final shows to reminisce on some great memories."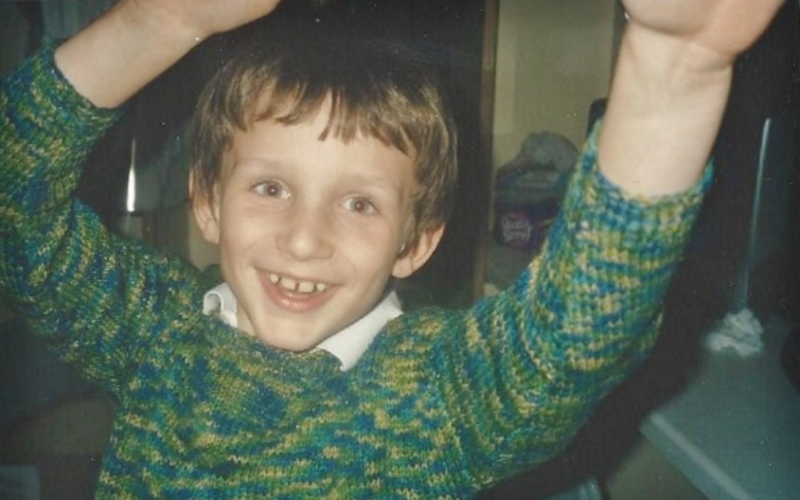 John-Joe backstage as 'Small Boy'
Game of Thrones star Dean-Charles Chapman also played the original role of 'Small Boy' before eventually playing 'Michael' and 'Billy' during his time in the show.
He said: "To Billy Elliot UK and everyone involved, thank you for believing in me and letting me be a part of your history.
"I can't describe how much you have inspired me, and the impact you have had on my life.
"I love you millions, you have a big place in my heart. I wish you a wonderful last night."
Over the years the young stars of the musical have been invited to perform at Buckingham Palace, the White House, the Olivier and Tony Awards, visited Downing Street, and in 2011, even featured on a special edition Royal Mail stamp.
Show producers have announced that proceeds from the final London performance tomorrow will be donated to East Durham Trust, a charity based in Easington, Durham — a former mining town and the setting of Billy Elliot's iconic story.
Eric Fellner, producer and co-chairman of Working Title Films, said: "We are delighted to be supporting East Durham Trust, a charity that resonates only too well with Lee Hall's heart-warming story of Billy and his family.
"Billy's journey has been something we are extremely proud of and we are delighted that proceeds from our final performance at the Victoria Palace Theatre will go to helping the local communities in County Durham."
The show may be waving goodbye Victoria Palace Theatre's due to refurbishment but the production of Billy Elliot the Musical will continue with a tour around the UK and abroad.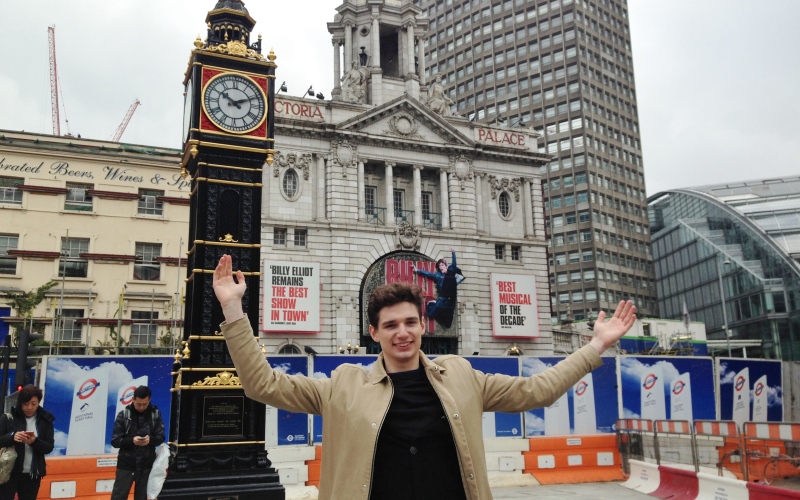 No longer a small boy: John-Joe back where it all began 
Billy Elliot creator Lee Hall said: "The Victoria Palace has been Billy Elliot's home for 11 years and, after the film, was an incredible place to start our theatrical journey.
"I can't wait to take the show on tour, especially to the north east — it's going to be an extraordinary thing to take Billy's story back to where it started."
The West End production has been honoured with numerous awards in its 11 years, including four Olivier Awards in 2006.
The first three actors to play the title role — Liam Mower, James Lomas and George Maguire — became the youngest performers ever to have won the Olivier Award for Best Actor.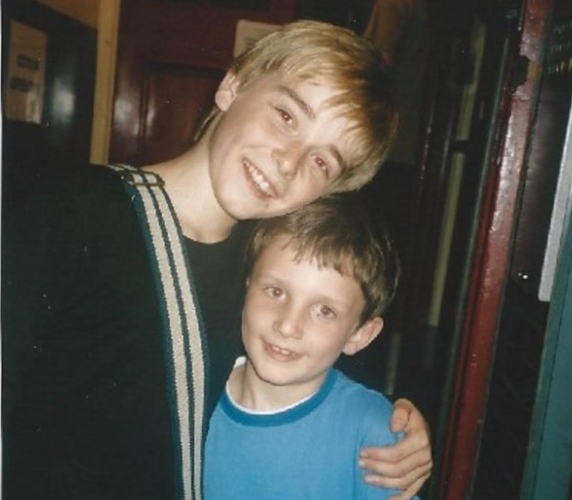 Liam and John-Joe (Billy and Small Boy)
Show director Stephen Daldry said: "After 11 years and 42 London Billy Elliots, there are a huge number of people to whom we are enormously grateful, who have offered encouragement and support behind the scenes to our incredible child performers.
"From the mums and dads to the dance teachers and teachers of every kind who have helped them along the way, we want to say a massive thank you.
"The story of a miner's son in the 80s who wanted to be a ballet dancer captured the imagination of audiences and critics alike and the dedication of everyone who has brought the show to life at the Victoria Palace Theatre and beyond has been exemplary."
Mr Daldry announced the four current Billys, three Michaels and three Debbies will all perform in the final performance of Billy Elliot the Musical on Saturday April 9.
He said: "I am really looking forward to our next chapter when we introduce the show to new audiences around the country and beyond."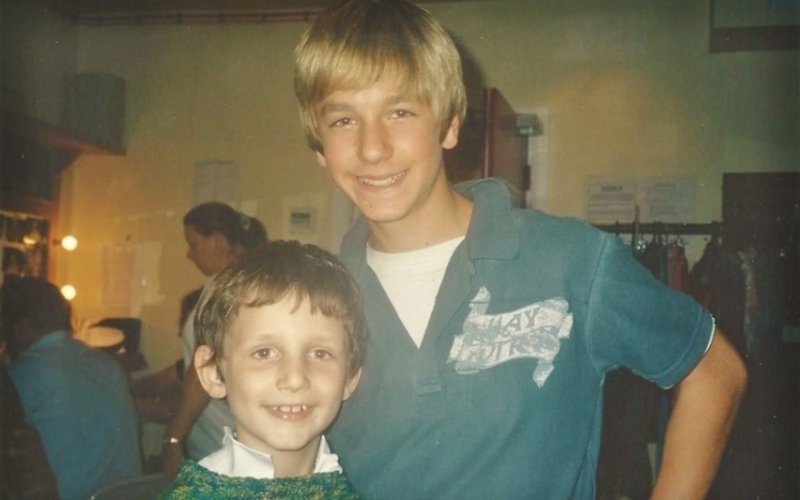 John-Joe and James (Small Boy and Billy)
Since captivating audiences with their first public performance launch at the 2004 Royal Variety Show, accompanied by Elton John, Billy Elliot the Musical has won legions of fans around the world.
The 2005 theatre world premiere in London was attended by stars including Chris Evans, Graham Norton, Elton John, Bruce Forsyth, Hugh Grant and Lulu at the SW1 theatre.
Elton John, who composed the show's score, said: "I've said it before and it still remains true, Billy Elliot has been one of the most rewarding experiences of my entire life.
"The talented young performers who have become part of our Billy Elliot family have amazed me with their achievements from the very start.
"Each time I have revisited the show I have been moved by Billy's heart-warming story and his determination to achieve his dreams.
"I am so delighted that new audiences around the country will now have the opportunity to experience this extraordinary piece of work."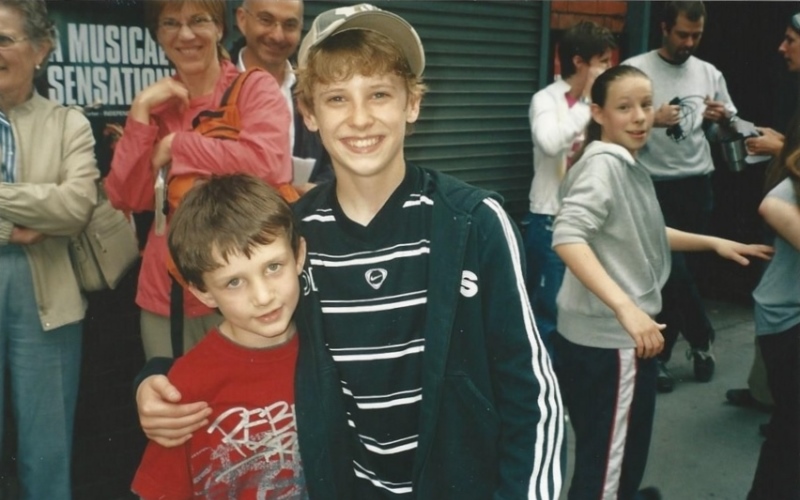 John-Joe and George (Small Boy and Billy)
Based on the 2000 Oscar nominated film set in a northern mining town against the background of the 1984-85 miners' strike, Billy's journey takes him out of the boxing ring and into a ballet class.
Discovering his passion for dance, it inspires his family and community which then ultimately changes his life forever.
Malcolm Fallow, CEO of East Durham Trust, said: "I want to thank everyone involved in Billy Elliot the Musical for their incredible support.
"This is a fantastic gesture and it will genuinely be appreciated by the people of East Durham and make a significant difference to our ongoing work in the community."
Images courtesy of John-Joe O'Connor, with thanks