A Mitcham-based dance school will be taking to the New Wimbledon Theatre stage to celebrate all the culture that Merton has to offer.
The Merton Live! event will take place on the 26 January and will showcase the range of music, dance and theatre in the borough.
One of the groups participating is Urban Dance City, a street dance school with an established presence in the area.
Founder Dawn Mendonca, a Brit school graduate, grew up in Mitcham and has had a school in the area since 2004. She is pleased to see that Mitcham is coming centre stage with events like this.
"Mitcham is an area that people don't normally talk about, but I understand that they want to build bridges between the affluent and non-affluent areas of Merton which is fantastic and something that has been been missing," she said.
She also believes that dance provides a real opportunity for the kids in the area.
Dawn said: "They get to express themselves. Growing up in Mitcham isn't always easy. So they get to release things like stress and they actually have something positive going on in their life and they have something to look forward to every week.
"It's a community where there are no bullies which I know some of them experience. They all make really great friends as well, so it's a real social thing for them."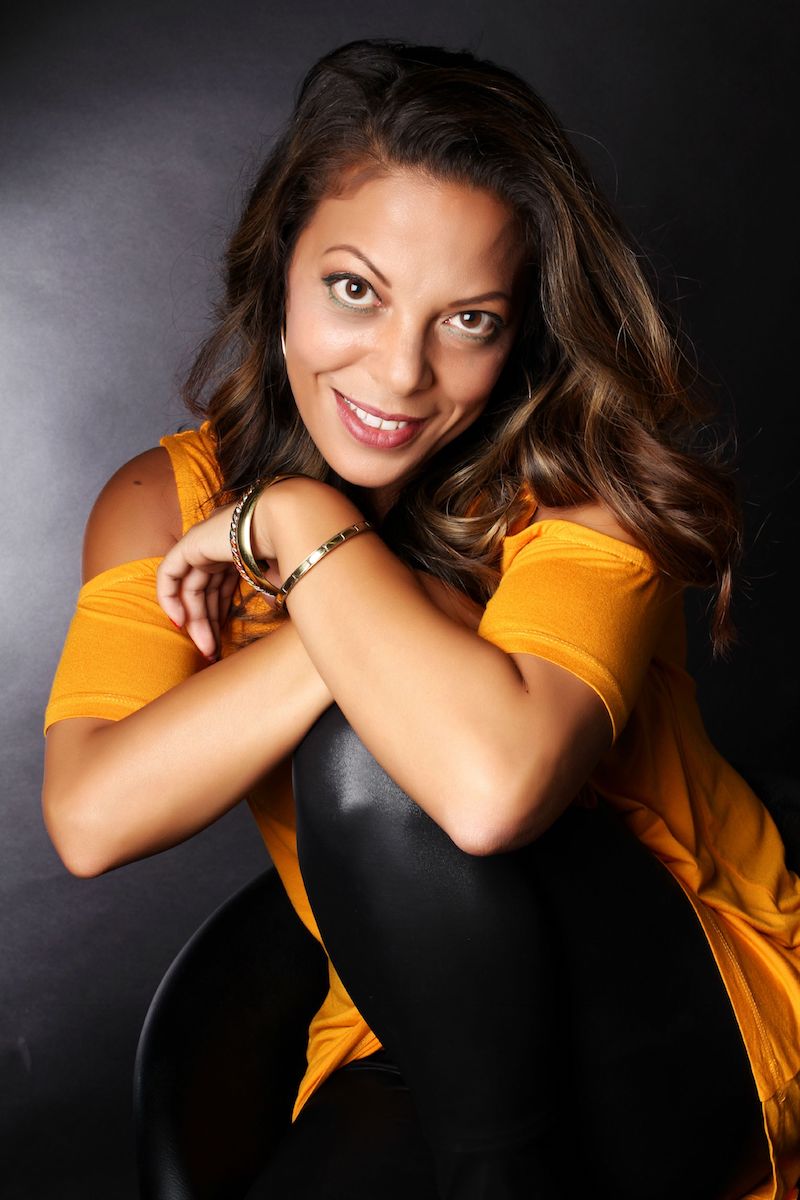 IN THE LIMELIGHT: Dawn says Merton Live! is a great opportunity for the students at her dance school
She added: "This event is at the Wimbledon theatre on the stage and we've never done anything like that before so the kids are really in for a treat.
"The kids have been working hard and I have been really been gearing them up for this, getting their mindset fresh because we want them to be ready for the performance. This is a very big thing and the parents are very excited and they are very glad it is for charity.
"I think it's going to be a fantastic event and we are really looking forward to it."
All 40 children will be performing in the event by age group and will be demonstrating all that street dance has to offer from hip hop, to afro-beats and contemporary.
"They're going to leave that stage with such a confidence boost. They are going to feel so proud and their parents are going to be so proud as well which is going to encourage a lot of positivity at home."
Urban Dance City re-launched in September last year and is staffed by Dawn's previous students, which has been key in the success of the school.
"The teachers were students of mine, and they're now young mums themselves, they're all in their 20s and it's really nice to see how it's evolved.
"It's really great to see that those who were once my students are now the teachers and I think it's really great that they've kept dancing as well," Dawn said.
Since the rebrand, the dance school now has a waiting list which is both a blessing and a curse according to Dawn. She wants all children to try dancing so they can get that community feeling.
"I want the kids to all feel like we are one school. You may have the great dancers and the not-so-great dancers but we are all one and we are all there to support each other," she said.
For more information see the Merton Live! website.