Made in Chelsea's Jamie Laing wants to become the real life Willy Wonka and become a purr-fect globally-recognised brand with his sweet company Candy Kittens.

Already stocked in retail giants Topshop, Selfridges and Waitrose, Jamie is now looking to become the sweet confectioner of choice with his peaches and cream, apple and elderflower, sour watermelon and Eton mess treats.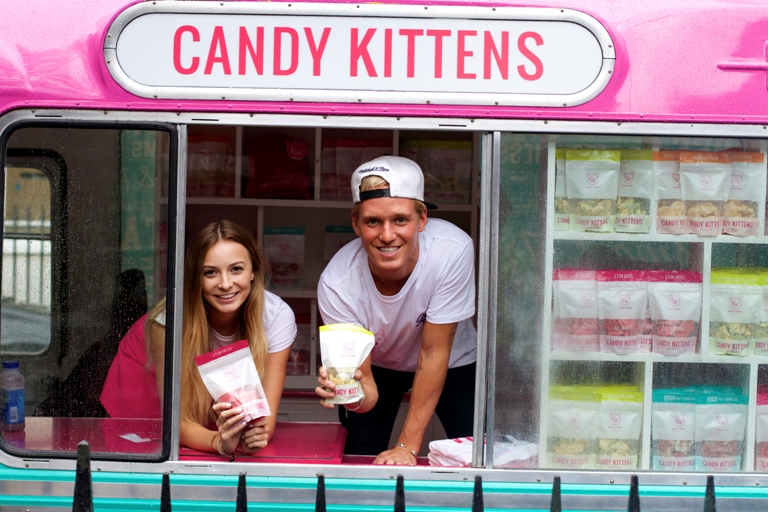 Speaking to SW Londoner from his candy van Jamie said: "I want to be the real life Willy Wonka and I think there's room for it because of how young we are and how we portray ourselves, we have a really exciting brand.
"I want Candy Kittens to be the king of candy and take over all confectionary."
The candy van has already travelled through London a number of times and Candy Kittens pop-up stores have sprung up all over the country.
"We thought we would set up a candy van and then we can go to different places and instead of having a shop we have a cool, exciting van because it's all about experience with us," Jamie explained.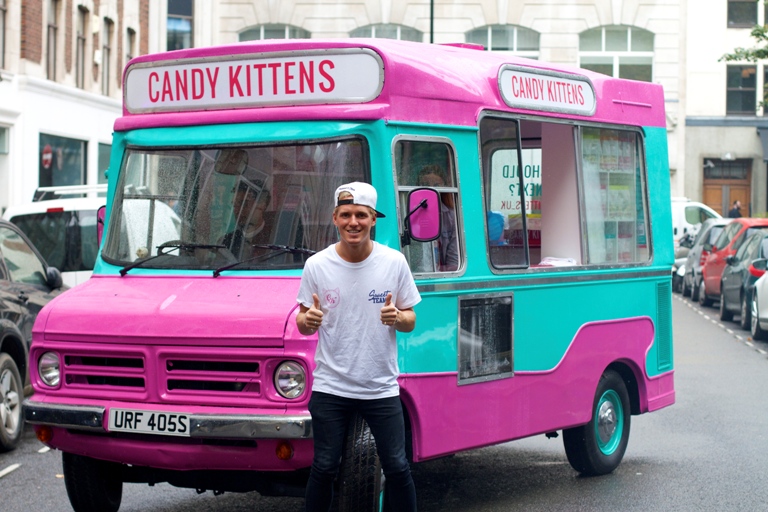 Jamie, who is most known as one of the central characters in Made in Chelsea, has made great strides with Candy Kittens having only launched the company a couple of years ago.
He has always loved sweets and this helped inspire him to start the business.
" I was motivated to start the company because I was very bored, I wanted to be an entrepreneur, I wanted to do something for myself and I thought if I'm going to do something for myself I want to do something that I love, and I love sweets," explained the reality TV star.
Jamie wants to make Candy Kittens a global brand while maintaining its core Cool Britannia identity.
"I would love to spread out to different supermarkets, the ideal would be to be a globally-recognised brand. I want to go all over the world with our sweets, creating all different flavours and keeping the core of it cool and British," he said.
The next big event for Candy Kittens will be a Halloween pop-up shop in Westfield at Shepherds Bush.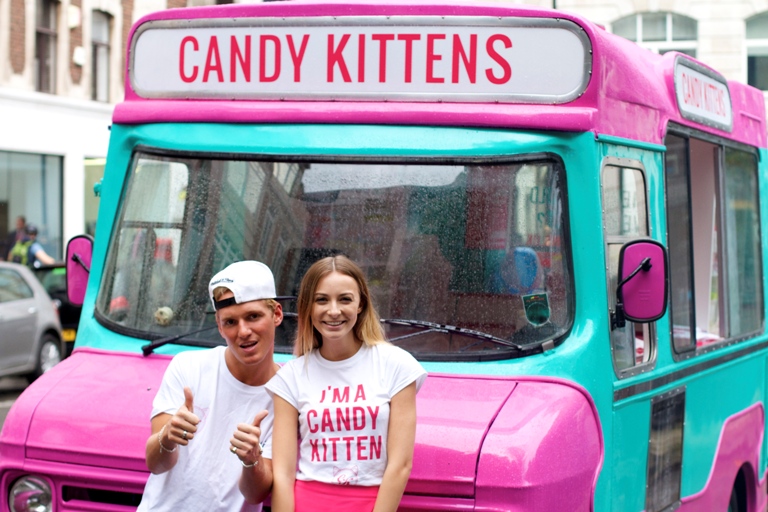 Speaking about the event Jamie said: " I absolutely love Halloween, it's my favourite holiday apart from Christmas and for Candy Kittens is great because we can do different and exciting things with the sweets.
"Hopefully people will come down and check it out."
Christmas promises to be a big time for Candy Kittens and you can expect to see a number of seasonal pop-up shops throughout the country.
Pictures courtesy of Cordelia Nevill-Spencer/ Brand Revolution, with thanks