New Year's resolutions of resisting sweet treats this January may still be ringing in the ears of those of a more disciplined nature.
But for those of us who argue that a little of what you fancy does you good, but don't want to spend hours weighing, measuring and keeping a watchful eye on your latest creation, then these three recipes are just the ticket.
Yoghurt Cake
This is the ultimate lazy cook's cake, requiring no weighing or sieving and which comes out perfectly every time.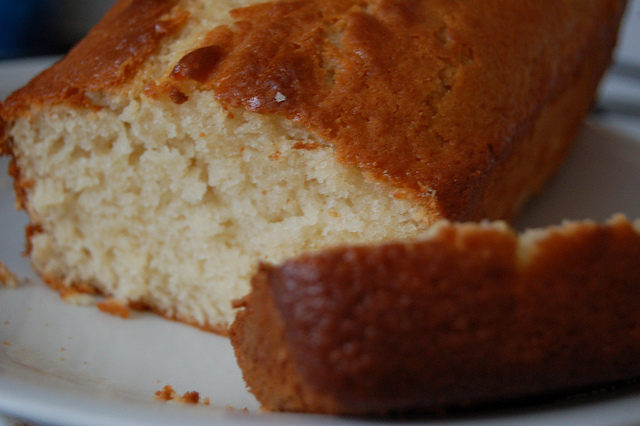 YOGH-URT TO BE KIDDIN' ME! Ultimate lazy cook's cake (© Ly. H.) 
Take one small pot of yogurt (any flavour) and empty it into a bowl.
The empty yogurt pot is now your measuring device for the rest of the ingredients. Use it to add ONE pot of sunflower oil, TWO pots of caster sugar and THREE pots of self-raising flour to the bowl.
Add THREE eggs and a dash of vanilla extract, and give it all a very thorough mix.
Pour it into a greased cake tin and bake at 180°C for 30-40 minutes. Voila!
Classic Three-Minute Chocolate Mug Cake
Here's a recipe that is as delicious as it is easy – sure you want to know how to make it?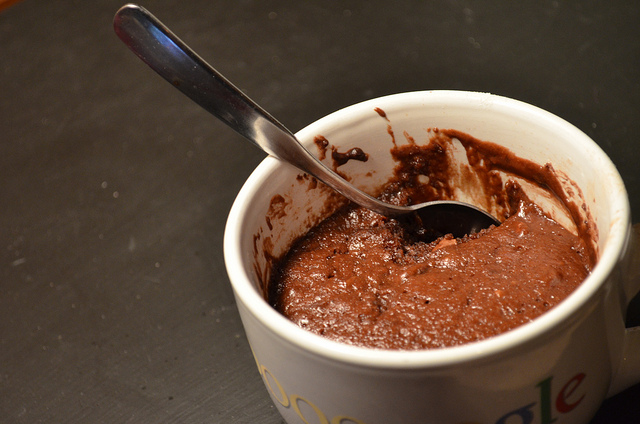 CHOCOLATE HIT: Perfect for time-poor chocaholics looking for a sweet fix (© Andrew Perry)
Mix FOUR tablespoons of plain flour, FOUR tablespoons of sugar and TWO tablespoons of cocoa together in a mug.
Stir in ONE egg, and then add THREE tablespoons of sunflower oil and THREE tablespoons of milk. Mix thoroughly and add a few chocolate chips if you like.
Microwave on full power for three minutes and enjoy with ice-cream.
No-Weigh Sponge Cake
Don't waste your time fiddling about with a set of scales – you can have a sponge as light and fluffy as your grandma's using a few humble tumblers.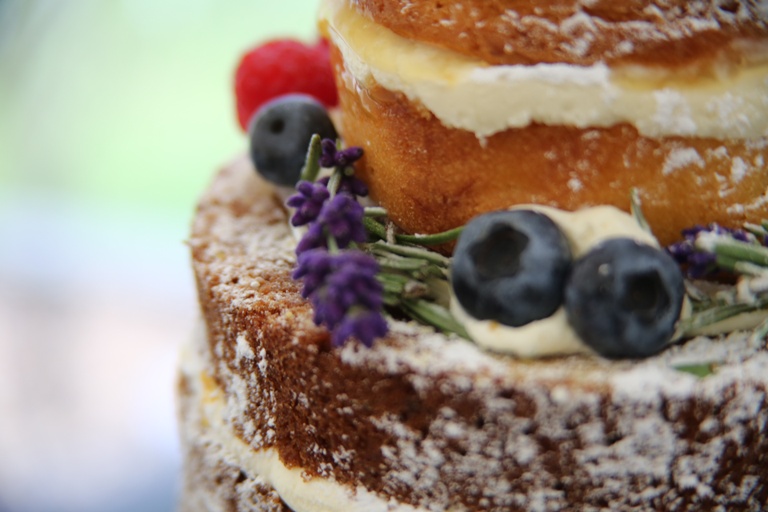 JUST LIKE GRANNY USED TO MAKE! A delicately light and fluffy sponge cake

Take three identical glasses. In the first glass, crack THREE eggs.
Fill the second glass with sugar and the third one with self-raising flour. The aim is to have all three glasses filled to the same level so that you have the equal amounts of sugar, flour and eggs.
Use an electric whisk to mix the eggs and sugar until thick and creamy (the whisk should leave trails on the surface of the mixture).
Stir in the sifted flour carefully, trying not to knock the air from the batter. Add a dash of vanilla extract.
Pour the mixture into a greased tin and bake for 30-40 minutes at 175°C, or until a skewer comes away clean.
Once you've mastered one of these simple techniques, why not try jazzing things up by adding one of the following ingredients?
A mashed banana
A chopped mars bar
A grated apple and a teaspoon of cinnamon
A couple of spoons of cocoa and some chocolate chips
Grated lemon zest
Classically-trained chef Rosie Hopegood spent several years working as a private chef, cooking everywhere from onboard superyachts and racing yachts, to ski chalets and shooting lodges.
She's worked for VIP clients including royalty, politicians and celebrities.