Roommate conflicts, toilet paper shortages and scrimping furlough money to pay rent may ring a bell with anyone who has spent lockdown living in a house or flat share.
For some of London's residents, lockdown was spent living with hundreds of others in the city's up and coming co-living spaces.
Facilities such as a gym, pool, community events and a cleaning service are normally included in the price, making co-living rents in key London boroughs typically lower than rents in comparable studios and 1–2 bed apartments.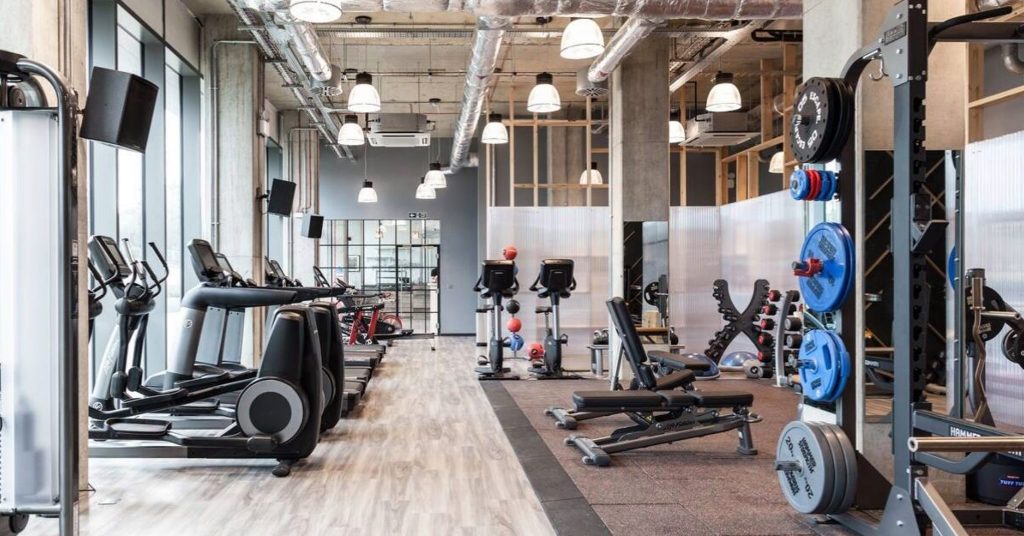 The Collective is the biggest name in the UK's co-living market, with two established developments in London. One is a 550-bed development in Old Oak and the latest is a 705-bed space in Canary Wharf – the world's largest co-living development.
At the beginning of the pandemic, the Collective secured planning permission from Wandsworth Council for two new co-living developments in south west London – a 310-room site in Earlsfield and a 263-room site in Battersea.
These applications received several objections from members of the public, and some local councillors cited concerns about the viability of communal living after the coronavirus pandemic.
Similar concerns have been raised overseas, and a de facto ban on co-living developments has recently been introduced in the Republic of Ireland.
The co-living concept is marketed by its community outlook, a focus on mental health, and affordability.
South West Londoner spoke to some residents of the Collective's existing schemes to find out about their co-living experience during lockdown.
Adam Saez, 29, is the Collective's longest standing member, having lived there for four years.
Originally an Old Oak member, Adam was living in the Collective in Canary Wharf during the UK's first national lockdown.
He praised the company's efforts in dealing with the pandemic.
"I think the Collective handled things really well. They had hand sanitisers all around the building and made us feel safe living there.
"They also used to bring us essentials to the room like pasta, rice, milk etc, to encourage people not to leave their rooms if they needed to self-isolate."
Adam also noted the social benefits of co-living during the lockdown.
"I had so many friends when I was there, and when we went into lockdown I was able to go for walks with friends around the building," he said.
"We could very much look after each other in that communal space a lot better than if you are just living in a regular flat or house."
Angela Shurina, 33, is one of the newer residents in Canary Wharf, having lived there for just over a month.
Like Adam, she has found the social aspect of co-living to be one of its key benefits during lockdown.
She said: "In a month of living here, I have already made friends with six people in the building, which is amazing given the circumstances.
"I found that the Collective's Facebook and WhatsApp groups really helped me to connect with other people living in the building.
"It feels like you are becoming part of a community, if not family."
Having spent the first lockdown in a flat share with two others, Angela told us that she has had a better lockdown experience in co-living.
"Convenience is definitely one of the key benefits of living in the Collective. There are big spaces to work and the internet is amazing," she said.
"I was also able to rent some equipment from the gym during the lockdown, which I found really helpful."
Understandably, being locked down in a communal building with hundreds of other residents will have its drawbacks as well as benefits.
Uygar Kilic, 39, felt disgruntled with the attitude of some residents while living in Old Oak during lockdown.
"Some people come here and think it is an entire play-area for them and that they can do what they want, but it doesn't work like that," he said.
"I was disappointed with some members of the community rather than the Collective itself. Social distancing was an issue, which was unfair on the building management as they can't force everybody to follow the rules."
Overall, however, Uygar was content with his experience in co-living, especially during the first national lockdown.
"During the last lockdown I was out on the big terrace most of the time, which saved me from being stuck in the room," he said.
"They arranged for essentials to be delivered from the supermarket and we could order delivery from the restaurant. It was way better than living in an apartment!"