Spectre is the name of the 24th installment of James Bond which will star Daniel Craig.
Monica Belluci and Léa Seydoux were unveiled as the new 'Bond girls' in the franchise's latest outing, prompting questions over the relevance of the Bond Girl in the modern era.
From Pussy Galore to Xenia Onatopp, one thing has always been certain – where there's a Bond, there's a Bond Girl.
In previous films the role of the Bond Girl has been dubious.
Often saying little, and wearing even less, it may appear that the role of the Bond Girl is merely that of a bit of eye candy.
An ability to exit large bodies of water elegantly in very small items of swimwear seems to be the main requirement for the role.
We mustn't forget that in Skyfall Moneypenny accidentally shot James Bond on a train, prompting her to change career paths and become a receptionist.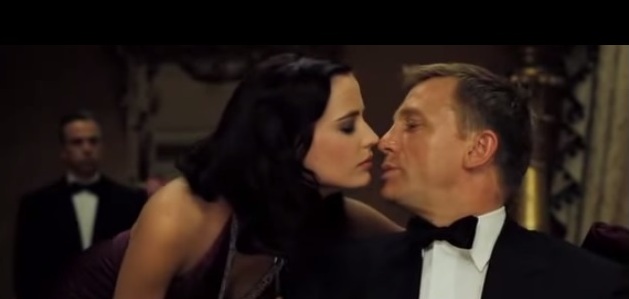 We took to the streets of South West London to find out your opinions.
Is it sexist for James Bond to still have a Bond Girl in the 21st Century?
Steven Berkeley, 65, retired from Wimbledon believes it's up to the girls.
He said: "I think it's good news for the girls, they get a job.
"Some people would say it's sexist, but I don't think it is. If the girl is happy to be scantily clad or looking sexy then what the hell, it's up to them isn't it?"
Christine Farrell, 38, a waitress from Earlsfield, thinks it should change.
She said: "It's always been like that for James Bond. They're never going to change it.
"It's wrong, and think they should introduce different looking people."
Jennifer Fowkes, 24, a shop assistant from Mitcham, is flying the flag for the Bond Girl.
She said: "You can't have James Bond without the Bond girl, it's like having Finding Nemo without the fish."
Jessica Dempsey, 19, a student from Mitcham, is in agreement.
She said: "The Bond Girl is iconic, you can't have Bond without it.
"It's been that way for years, you can't just change it. It wouldn't be the same without it"
Marinette Clark, 65, retired, from Berne in Switzerland believes the role has adapted over the years.
She said: "I think there has been a change.
"The Bond Girls have become nasty and clever. So they have stopped being just sex objects.
"It is part of the mystique to have a female interest and I think it is handled quite well."
Featured image courtesy of MGM via YouTube, with thanks
Inset image and video courtesy of MGM & Sony Pictures Entertainment, with thanks