Artistically, there are not many things that Wimbledon-based actor Ray Fearon hasn't done.
From starring in multimillion dollar films, playing Othello and Macbeth onstage, to becoming a familiar face on TV in Coronation Street and Silent Witness.
He has even been on Strictly – although he said his daughter Rosa made him.
Born to Jamaican parents in northwest London, Ray was one of the youngest of ten children. He formed a theatre company at a young age and his local council gave him funding.
"We would tour different boroughs and hire a van and we had money to rehearse plays, the venues would pay us to perform, and I was 16," he said.
From there he joined the Royal Court and Tricycle youth theatres and eventually went to drama school.
What would he say to a young actor wanting to be Ray?
"Don't be," he laughed. "Be yourself, train, go to drama school; it's a lot different these days because of the affordability.
"I was lucky I went to college at a time when your council was giving you grants.
"They didn't give you a lot of money as I still had to work in a restaurant or a bar, but it helped," he said.
Back in August this year, the Association of School and College Leaders warned that A-level drama was threatened by extinction in the wake of pressures on school and arts funding.
"We couldn't afford to go to drama school now," he said.
"It would be very difficult to make it now – kids now don't have the opportunities I did."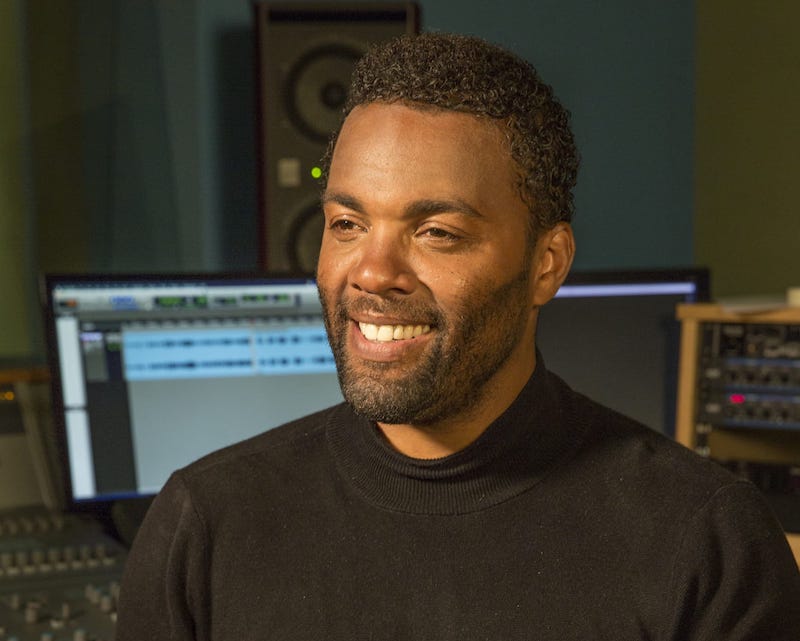 BE YOURSELF: Ray's advice to people starting out in acting today
I met Ray on his return from filming the series Origin, shot in South Africa, which will air on Google's version of Netflix, YouTube Red.
He plays a senator whose partner gets sent to another planet after having life troubles; something goes wrong along the way – though he refused to tell me what.
Back on Earth he has also just finished filming Silent Witness, playing a Detective Chief Inspector.
I suggested he was known for serious parts like police officers. He laughed and reminded me he also played a police commander in the hit film the Foreigner with Jackie Chan last year.
But his latest TV project sees him in different territory, playing opposite Phoebe Waller-Bridge in the second series of the award-winning hit comedy Fleabag.
"My first day, I was in bed with her, I had never met her," he said.
"That's how we introduced ourselves – we were in dressing gowns."
Did he like dabbling with his comedic side?
"It's terrific because you can take liberties." He said wryly: "I consider myself fairly funny."
But he told me he still loved Shakespeare the most.
An American drama called the Blue Door where he plays an African-American insomniac revisited by his ancestors; followed by a movie playing the most important black American leader of the 19th century, Frederick Douglass, in Washington will be next on the schedule.
It does sound pretty demanding. I wondered which has been his most challenging role.
Macbeth at the Globe, he said. "Carrying around Macbeth in my head all the time was like walking around in a nightmare 24/7.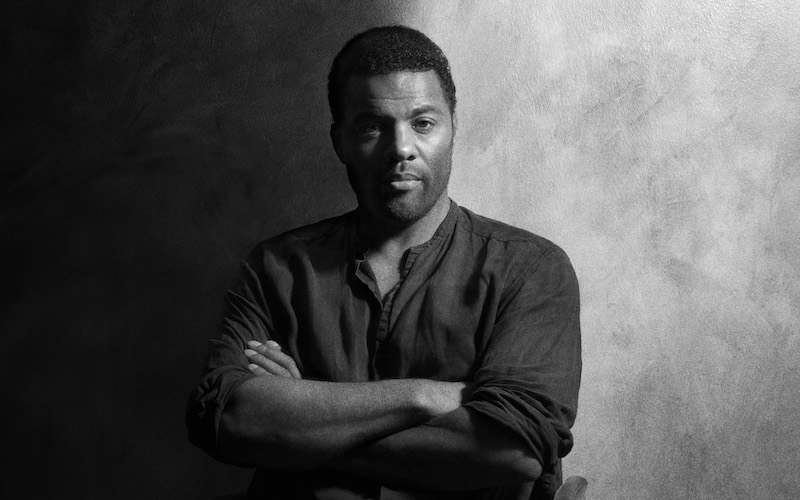 TALENTED: Ray has played many varied roles, with lots more to come. Credit: Manon et Jacob www.manonetjacob.com
"You gotta look after yourself when you're playing those big parts," he said.
I wondered what a man so busy does to look after himself? He was definitive: Bikram yoga. He's done it for 12 years.
"My sister introduced me so I would loosen up for Strictly. I love it," he said.
Of course all this downtime happens near his hometown of Wimbledon, where he bought a flat 20 years ago.
"I was a junior tennis player for Middlesex as a youngster. I toured a few countries playing tennis, Wimbledon was always at the top of the list."
He added: "I have always liked Wimbledon, I love the village. I am on the common running most days."
Other top tips for keeping himself in good order are early bedtimes and steaming his voice, as well as watching wildlife documentaries.
Away from the wildlife and the sauna, what keeps him awake at night?
"Trump. I don't like what he's doing but it's happened."
Ray's parents were Windrush generation, arriving in the UK in the early 1950s from Jamaica.
His uncle was here from the late 40s and his father's father fought in WW1 for Britain.
Trump's anti-immigrant rhetoric concerns him. "There are parts of immigration that need to be tackled but it's the narrative. It gives voices to far right groups.
"We are in dangerous territory when they have come into the mainstream as a normal voice, it's trying times.
"There's friction right the way through Europe and Trump is playing that card in America," he said.
He suggested that immigration is the easiest place to go to when things go wrong. He said: "When you have that argument it's just dreadful, some people have been here for 70 years.
"We've been enjoying a very calm and peaceful time and now the political argument is swinging somewhere completely different."
What's the answer? He said: "Fight for what you believe in and just try and keep going."
The Blue Door at Bath Theatre Royal runs from Thursday 7 February – Saturday 9 March 2019
Origin begins on 14 November on YouTube Red and BBC series Fleabag will air in 2019.
Feature image credit: Manon et Jacob www.manonetjacob.com — with thanks.